Mushroom Pasanda
2-4 people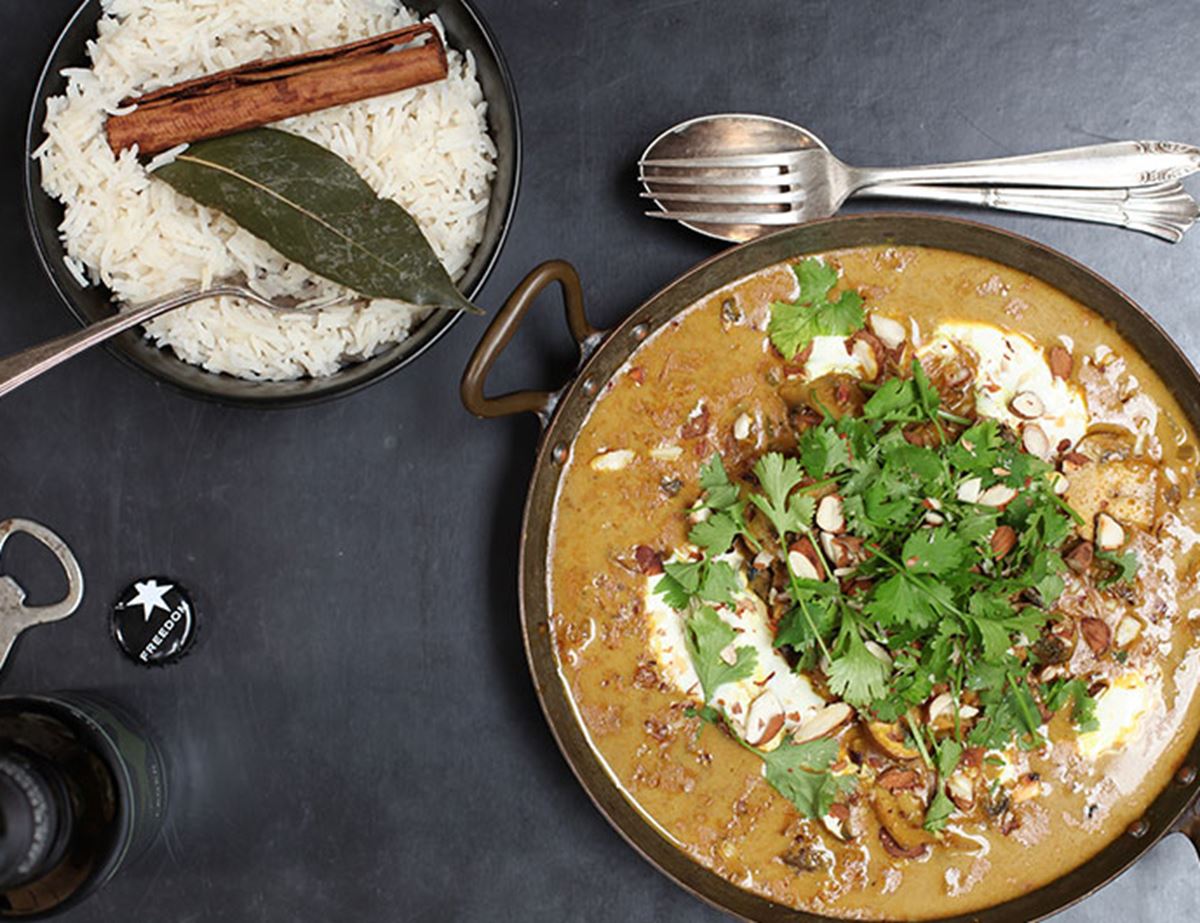 This traditional Indian dish was served in the court of the Mughal Emperors. This veg version rules.
Ingredients
A gloss of olive or coconut oil, or ghee
1 large onion, finely chopped
1 tsp freshly grated ginger
1 large garlic clove, finely minced
1 tbsp curry powder*
½ tsp ground cloves
1 tsp turmeric
¼ tsp ground cinnamon
A pinch of chilli powder (to taste)
200ml white wine (or water but the wine adds heaps of flavour)
400g brown mushrooms, thinly sliced
400ml coconut milk
1 tbsp tomato purée
A swirl of natural or Greek yogurt, to serve (optional)
A handful of almonds, sliced and toasted (optional)
A handful of fresh coriander, roughly chopped (optional)
*We used The Colonel's Mild Curry Spice blend from Chiman's. You can make your own curry powder by mixing 2 tbsp ground cumin, 2 tbsp ground coriander, 1 tbsp turmeric, ½ tsp ground ginger, ½ tsp mustard seeds (optional) and a good pinch of chilli powder (more or less, to taste).

Method
1.
Heat a large pan or pot. Gloss with a generous glug of oil. Add your onion. Sizzle over medium heat till soft and turning golden.
2.
Stir in the ginger, garlic and all your spices.
3.
Pour in the wine. Let it bubble up for a mo.
4.
Add your mushrooms. Cook for a few mins, to soften and colour up. Add a little more oil, if needed.
5.
Pour in the coconut milk. Let it simmer for a few mins to thicken. Mix in the tomato purée.
6.
Taste. Adjust seasoning. Serve warm with a swirl of yogurt, a scattering of toasted almonds and fresh coriander. Great with naan and/or rice.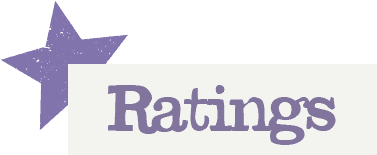 You'll need to log in to leave a rating & comment
GMT12
One of my all time favourite recipes ??
Veg head
This is a really easy and scrumptious meal that has become one of my go too evening meals. It's great with plain basmati rice and naan bread to soak up the sauce.
CuriousCook
Had to use up my mushrooms and although I had eyed the recipe a few times I wasn't expecting much, it didn't seem too exciting - but it was really really yummy! A very pleasant surprise to not only use up the shrooms, but have a very satisfying, more-ish meal :) Will definitely think of this again when I have 'too many' mushrooms!