Miso Baked Beans with Chilli & Lime
3-4 people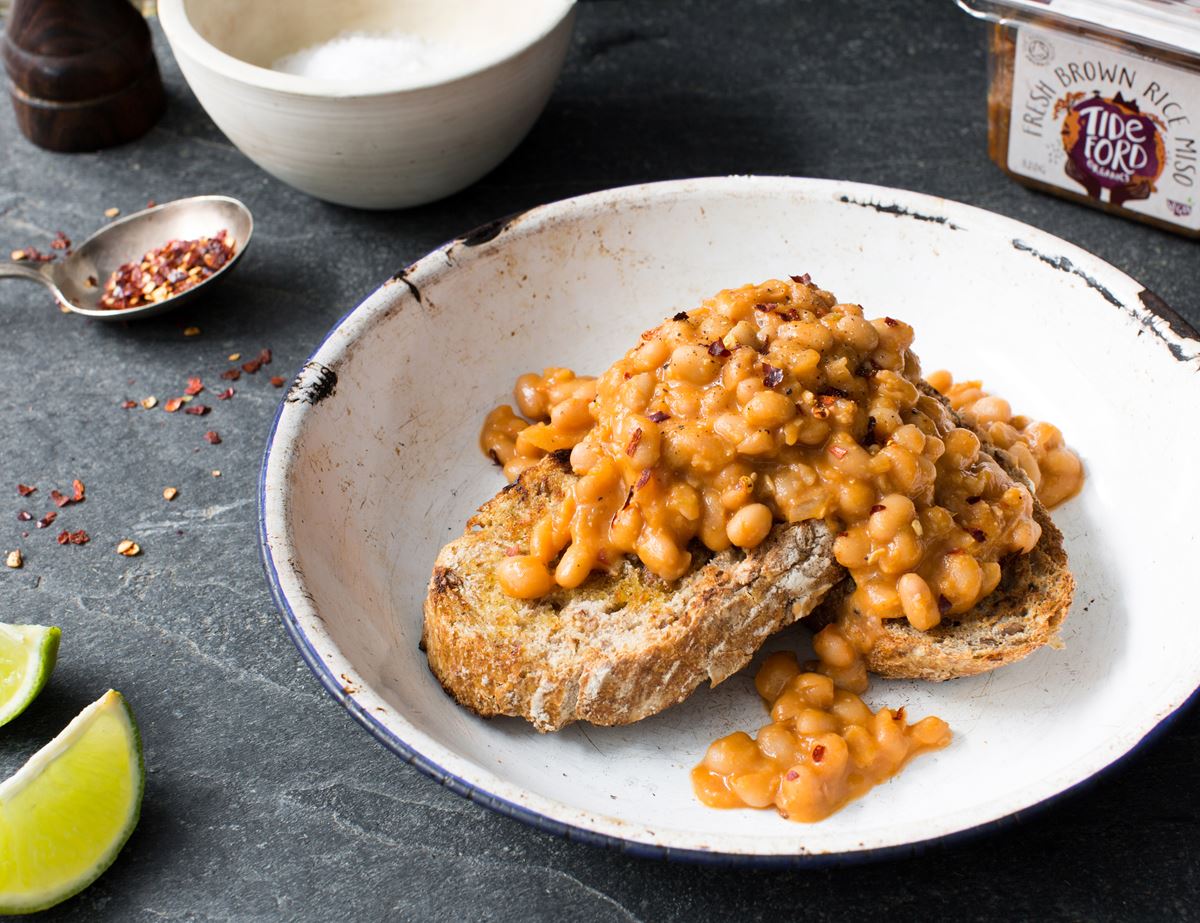 Brunch, lunch, supper, whatever the time or reason, the British have a love affair with humble beans on toast. Try these super easy, baked beans with salty miso, a pinch of chilli and a touch of lime to balance the umami flavour.
Ingredients
2 shallots
1 tbsp sunflower oil
1 large garlic clove
1 tsp tomato purée
½ tsp chilli flakes
1½ tbsp Tideford brown rice miso
1 tbsp agave syrup
2 tbsp apple cider vinegar
400g (2 tins) haricot beans
300ml vegetable stock
1 tsp cornflour
1 lime
Recipe & image by Tideford Organics

Method
1.
Finely chop the shallots. Heat a large saucepan with 1 tbsp oil. Add the shallots. Cover and cook over a low heat for 5-6 mins, until softened. Stir occasionally. If they starts to stick at any point, reduce the heat.
2.
Meanwhile, finely chop the garlic. Add the garlic, tomato purée, chilli flakes, miso, syrup and vinegar into the shallots. Stir over a medium heat. Cook for approx 2 mins. Stir occasionally.
3.
Drain and rinse the beans. Add the beans and stock. Put the cornflour in a mug and cover it with a few spoonfuls of hot stock. Stir to create a paste, which will prevent it from clumping in the sauce. Pour the cornflour paste into the beans.
4.
Simmer over a low-medium heat for another 10-12 mins, until the sauce has thickened slightly. Stir occasionally.
5.
When cooked add a squeeze of lime juice. Season to taste.
6.
Toast the bread and pile on the hot beans. Top the beans with a sprinkling of chilli flakes and lime zest, if desired.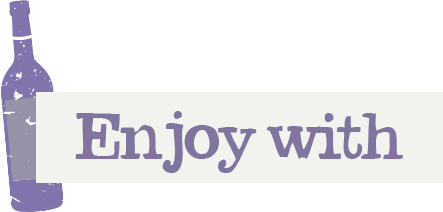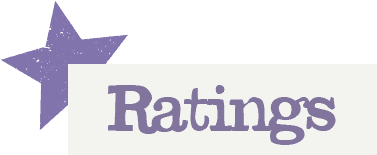 You'll need to log in to leave a rating & comment