Maple Pickled Onions
15-20 people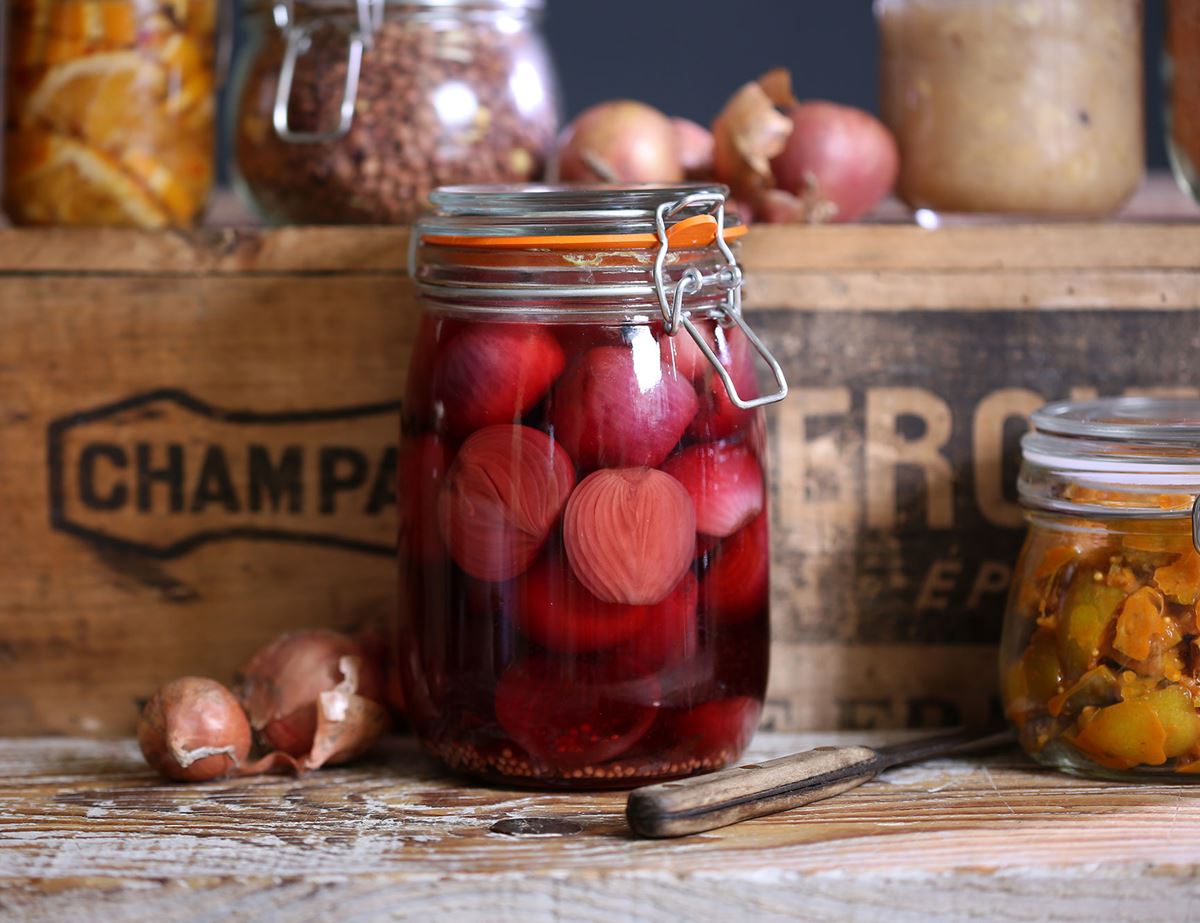 Looking for the perfect Christmas pickle? Try these sweet pickled onions, flavoured with cloves, mustard seeds, bay and a dash of maple syrup. They're sweet and sour, very crunchy and are ready to eat after a month soaking in their spiced brine. Give a jar or two away as gifts, or keep them to go with your Christmas cheeses.
Ingredients
1kg small red or white pickling onions
100g sea salt
1.25 ltrs cider vinegar
125ml maple syrup
2 tsp black peppercorns
2 tsp yellow mustard seeds
1 tsp whole cloves
2 fresh bay leaves
Prep: 25 mins + salting + maturing | Cook: 5 mins

Method
1.
Fill your kettle and boil it. Place the onions, unpeeled, in a large heatproof bowl or dish and pour over the kettle of boiling water. Leave for 1 min, then drain the onions. Trim the tops and roots off the onions, peel them and then halve any large onions.
2.
Wipe the bowl or dish clean and dry and arrange 1 layer of onions in it. Sprinkle over some of the sea salt then repeat, layering up the onions and salt in the dish. Cover the bowl with a plate or tea towel and leave for 12 hrs.
3.
The next day, drain the onions, rinse well under cold water and then pat them dry with kitchen paper. Sterlise your jars - you should need around 4 x 500ml jars or 2 x 1 ltr jars. To sterilise them, wash the jars in hot soapy water, rinse under hot water and dry on a tray in an oven set to 160°C/Fan 140°C/Gas 3 till completely dry, or put through the dishwasher. When the jars are sterilised, place the onions into the jars.
4.
Pour the vinegar and maple syrup into a large pan. Add the peppercorns, yellow mustard seeds, cloves and bay leaves. Pop on a lid, bring to the boil and then take the pan off the heat. Ladle the vinegar and spices into the jars to cover the pickled onions. Seal the jars and store somewhere dry and dark for at least 1 month.
5.
After 1 month, taste the brine and if it is a bit too sour for you, stir in a dash more maple syrup. The pickles are ready to eat after 1 month, but they will keep for a few more months. Great with Christmas meats and cheeses or as part of a ploughman's salad.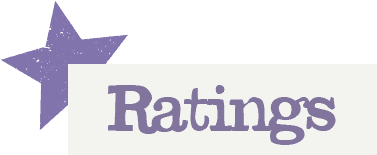 You'll need to log in to leave a rating & comment