Mackerel with Pickled Rhubarb, Lemongrass & Ginger
1-2 people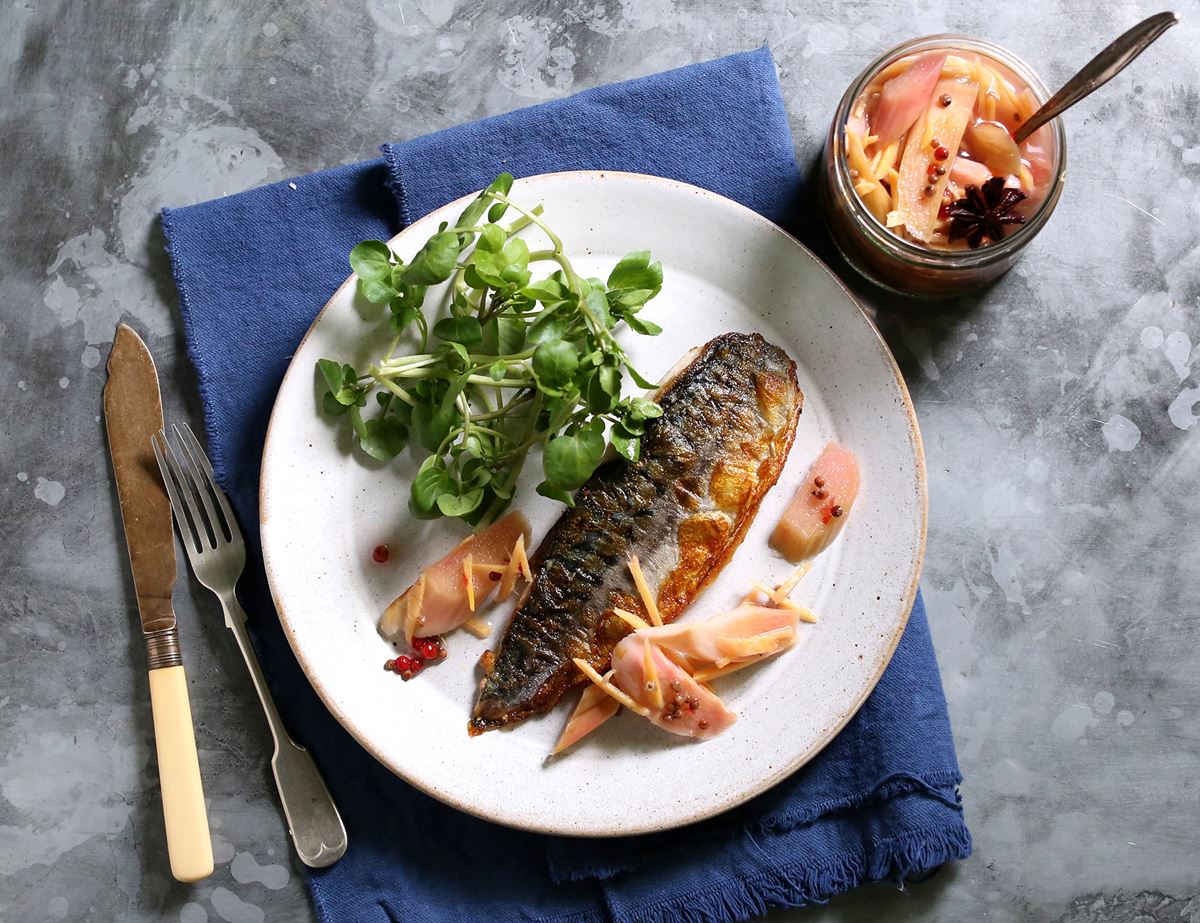 Fresh mackerel leaps into season in June and rhubarb is still here! Pickled with lemongrass, ginger and peppercorns this makes for a fresh and zingy supper. The pickles are also stunning with cheese or a BBQ'd pork chop.
Ingredients
500g rhubarb
40g fresh ginger
1 lemon grass stem
1 tbsp coriander seeds
2 star anise
1 tbsp pink peppercorns or 10 black peppercorns
1 tsp salt
125g caster sugar
250ml cider vinegar
250ml cold water
1 tbsp olive oil
2 fresh mackerel fillets
Sea salt
Freshly ground black pepper
A handful of watercress

Method
1.
Chop the rhubarb into 2cm diagonal pieces. Peel the ginger and thinly slice it. Cut the slices in to thin matchsticks. Halve the lemon grass and bash it a couple of times with a blunt knife to release the flavour.
2.
Put all the pickle ingredients into a pan except for the rhubarb. Bring to the boil then simmer for 5 mins.
3.
Put the rhubarb into a large tub or non-metallic bowl and pour the hot pickling liquor over the top. Using a spoon, submerge the rhubarb. Leave to cool then pop it into the fridge, covered tightly.
4.
Pickle for a few hours or up to 4 weeks. This will make approx. 1kg of pickled rhubarb and much more that you'll need for this recipe. Fantastic with cheese, pork chops or atop a curry or stirfry to add zing and crunch.
5.
To cook the mackerel: place a frying pan on the heat for a few mins then pour in 1 tbsp olive oil. Season the mackerel fillets all over, and then lay them skin-side down in the hot pan. Fry for 2-3 mins, flip over using a fish slice or spatula, and cook for a further 1 min.
6.
Serve the mackerel with a spoonful of the pickled rhubarb along with the pickling juices and a handful of peppery watercress.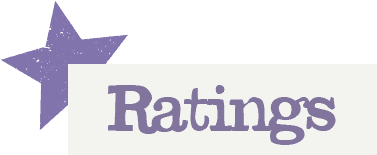 You'll need to log in to leave a rating & comment
Pistacho
My third time making this recipe. Is really delicious.