Lizzie's Dad's Mushrooms à la Grecque
4 people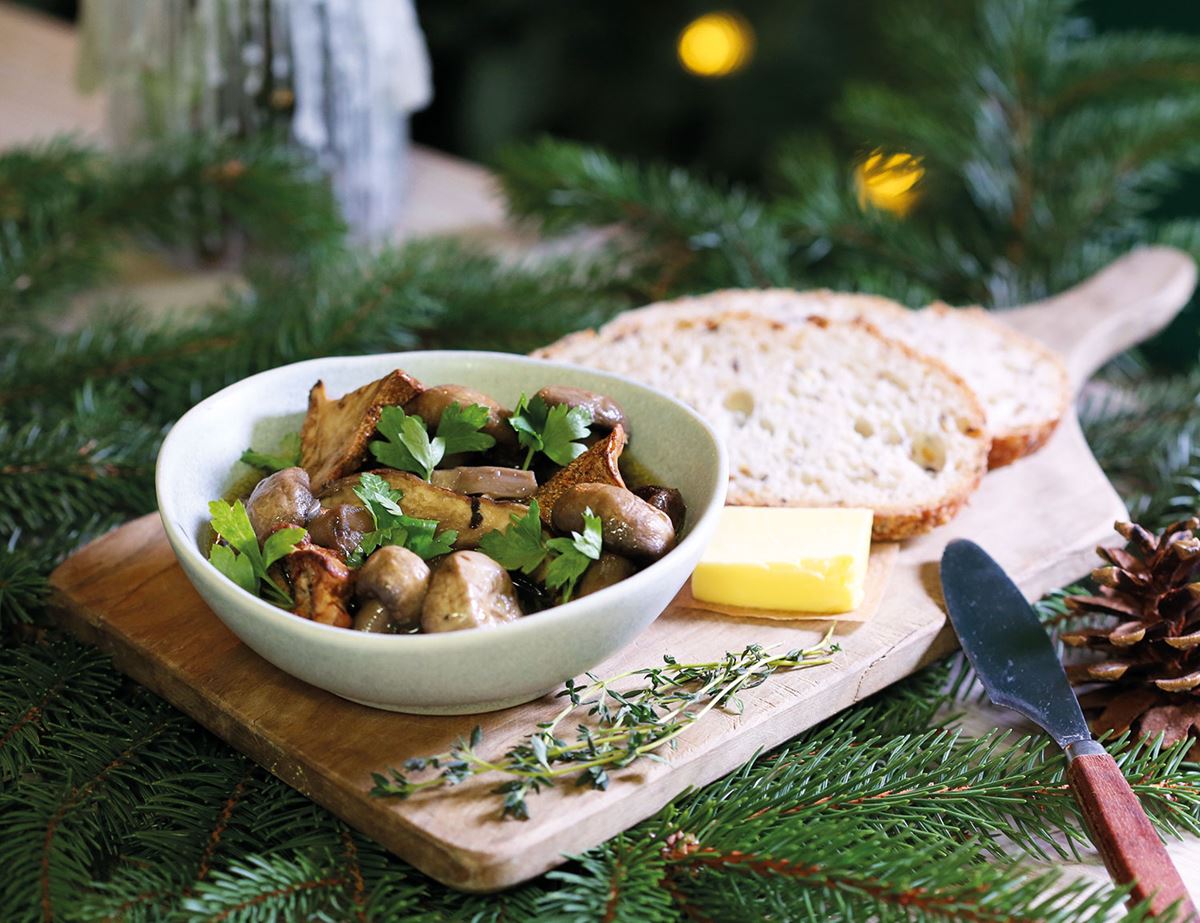 "At Christmas, my family love our starters. We usually have a couple and my Dad Keith's version of Mushrooms à la Grecque is my favourite. There was one Christmas we had about five starters because we couldn't decide on which to have, different people wanted different things and my parents had new ideas. We had to take a break between the starters and main course because we were full already!" Lizzie, Customer Services
Ingredients
FOR THE COURT BOUILLON:
3 shallots
1 celery stick
6 parsley sprigs
3 thyme sprigs
1 tsp peppercorns
1/2 tsp coriander seeds
1/2 tsp fennel seeds
1/2 tsp sea salt, plus extra to season
Juice of 1 lemon
100ml extra virgin olive oil
350ml cold water
FOR THE MUSHROOMS:
450g mixed mushrooms, such as chestnut, button, portobello or wild mushrooms
Freshly ground pepper
A handful of flat leaf parsley leaves
Wholegrain bread and butter, to serve
Prep: 20 mins + cooling | Cook: 10-15 mins

Method
1.
Start by making the court bouillon. Peel and quarter the shallots. Trim the dry ends off the celery stalk, then roughly chop it. Pop them both in a large pan. Tie the parsley and thyme sprigs together with kitchen string, then drop them into the pan. Pop the peppercorns, coriander seeds and fennel seeds in a small muslin square and tie up to make a little parcel. Add to the pan with 1/2 tsp salt. Squeeze in the juice from a lemon. Pour in the olive oil and water. Pop a lid on the pan, set on a medium-high heat and bring to the boil. Once it's boiling, turn the heat down and gently simmer for 10 mins.
2.
While the court bouillon simmers, rinse the mushrooms and slice any large ones, like portobello mushrooms. For small mushrooms, like chestnut or wild mushrooms, chop any bigger mushrooms till they're all roughly the same size.
3.
When the court bouillon has simmered for 10 mins, add the mushrooms. Gently stir to coat the mushrooms. Pop the lid back on the pan and simmer for 6-8 mins till the mushrooms are just tender. Use a slotted spoon to scoop the cooked mushrooms out of the pan and set them aside in a bowl or tub. Scoop out the herbs, muslin parcel of spices and the shallot and celery chunks, leaving just the stock in the pan.
4.
Take the lid off the pan. Turn the heat up and boil rapidly for around 6-8 mins till the court bouillon has reduced by half. Taste the bouillon and add a pinch of salt or pepper if you think it needs it. Strain the bouillon through a fine mesh sieve and pour over the mushrooms. Set aside to cool, then cover and refrigerate until completely cold. You can make the mushrooms the night before you want to serve them.
5.
2-3 hrs before you want to serve the mushrooms, take them out of the fridge and let them come to room temperature. Stir to mix everything back together. Spoon them into a serving dish. Finely chop a handful of parsley leaves and sprinkle over the mushrooms to garnish. Serve with brown bread and butter.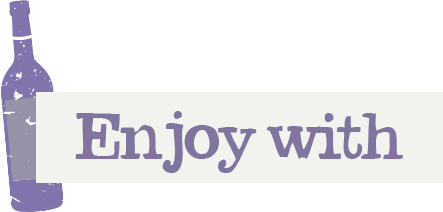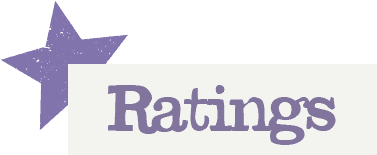 You'll need to log in to leave a rating & comment