Lamb Merguez Kebabs with Harissa Sauce
2-4 people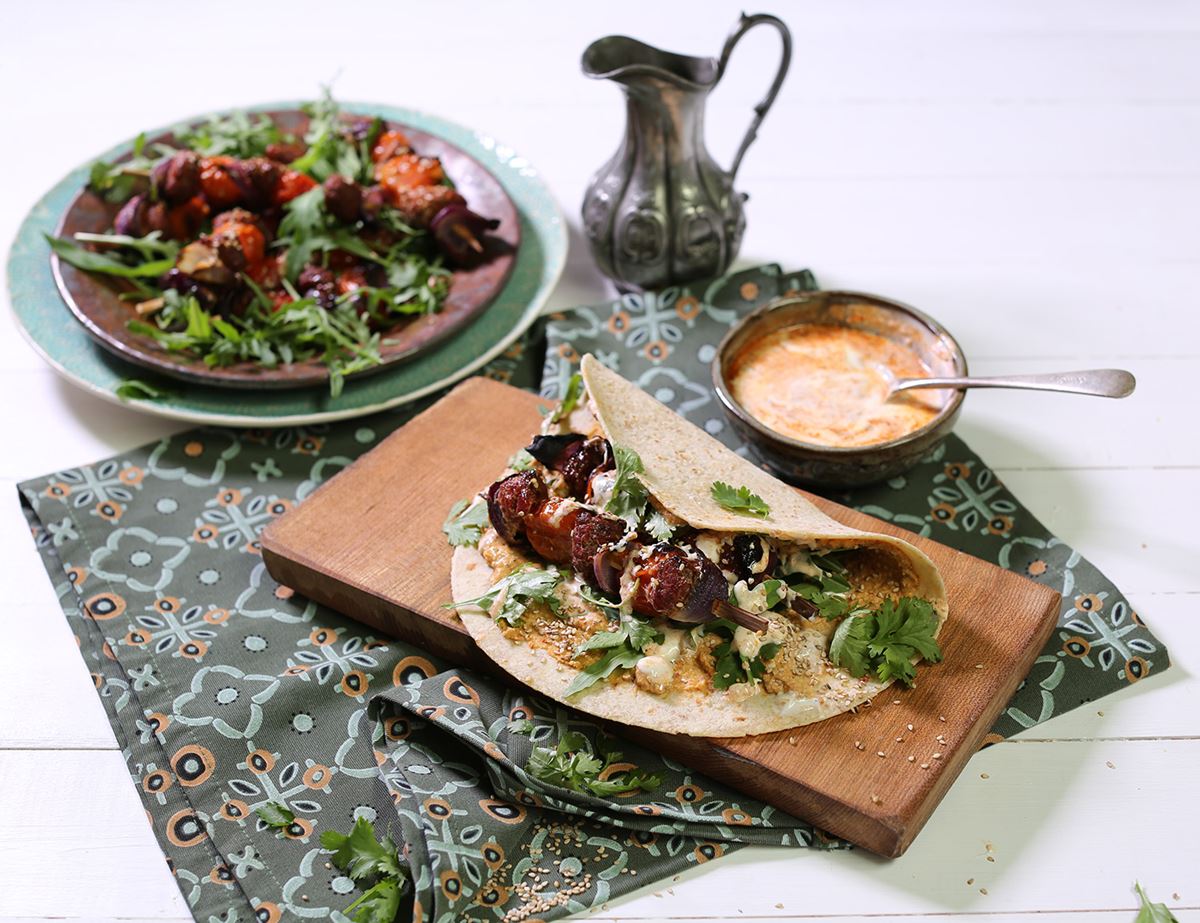 Lamb Merguez sausages will ensure your kebabs have a kick, as they are made to a traditional Algerian recipe. Thread the sausages onto skewers and char them on the barbie with veg before wrapping them in soft, hummus smothered wraps.
Ingredients
300g lamb Merguez sausages
2 red onions
250g cherry tomatoes
4 tbsp Greek style yogurt
2 tbsp harissa chilli relish
4-6 spelt piadina wraps
50g rocket
4-6 tbsp harissa (or plain) hummus
A handful of coriander
2 tbsp toasted sesame seeds
If you are using wooden skewers, soak them in cold water to stop them catching and burning for at least 10 mins. You can also cook these kebabs under the grill if its raining....

Method
1.
If you are cooking your kebabs on the barbeque, fire it up. It is ready when the coals have turned grey.
2.
Whilst the barbeque firing up (if cooking under the grill, turn it on later), make the kebabs.
3.
Score lightly down the length of each sausage and remove the skins. Divide each sausage into 4 and roll into balls. Set to one side.
4.
Quarter the onions and peel. Separate the layers into petals.
5.
Thread the the kebabs alternating merguez sausge, tomato and onion. Firmly press the sausge onto the skewer. You should have 3 balls of sausage on each for 8 small kebabs, or 6 on 4 longer ones for example. Place on a plate. Turn your grill to a medium high setting if cooking this way.
6.
Mix the yogurt with the harissa relish in a small bowl and pop it into the fridge.
7.
Place the kebabs onto the barbeque (or under the grill) for 2-3 mins, then turn and cook for 2-3 mins.
8.
Turn once more and place the padina wraps on top of the kebabs to warm them through for 2 mins. The Merguez sausage should be cooked all the way through and the veg charred. Cook for a little longer if necessary.
9.
To serve, smother a wrap with hummus, top with rocket leaves, then the kebabs. Drizzle over a little of the harissa sauce and garnish with plenty of coriander leaves and sesame seeds.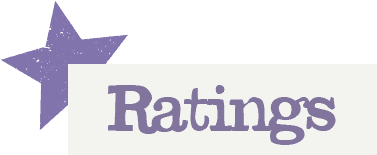 You'll need to log in to leave a rating & comment