Halloumi, Coconut & Almond Curry
2 people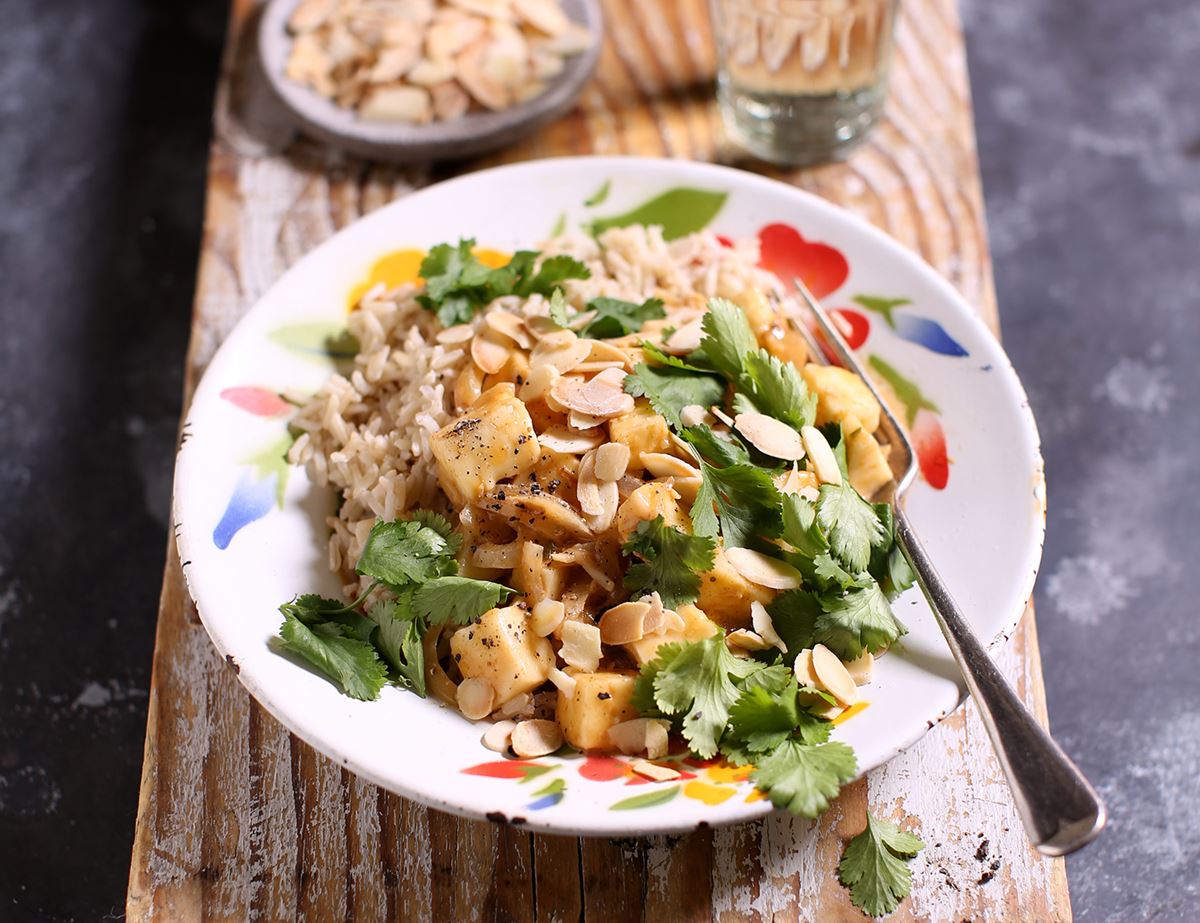 A comforting curry inspired by classic korma, made with sweet onion and savoury halloumi in a mildly spiced tomatoey coconut sauce with toasty flaked almonds. Served over fluffy brown basmati rice, topped with coriander leaves.
Ingredients
150g brown basmati rice
450ml boiling water
Sea salt
1 onion
½ tbsp coconut, sunflower or olive oil
2 garlic cloves
A thumb of ginger
A handful of coriander
1 tsp ground coriander
40g tomato sauce
200ml coconut milk
225g halloumi
35g flaked almonds

Method
1.
Fill your kettle and boil it. Tip the rice into a sieve and rinse under cold water. Tip the rice into a small pan and add 300ml boiling water and a pinch of salt. Put the pan on a high heat, cover and bring to the boil. Once it's boiling, turn the heat right down and gently simmer for 25 mins till the rice has absorbed all the water. Take the pan off the heat and set aside, lid on, for 5 mins to steam the rice and finish cooking it.
2.
While the rice cooks, trim, peel and finely slice the onion. Place a deep frying pan or wok on a medium heat. Add ½ tbsp oil and the onion. Season with a pinch of salt and fry, stirring often, for 8 mins till the onion starts to soften and brown.
3.
While the onion fries, peel and grate or crush the garlic, Peel and grate the ginger. Pick the coriander leaves off their stalks and set them aside for later. Finely chop the coriander stalks.
4.
Stir the garlic, ginger and coriander stalks into the onion. Add 1 tsp ground coriander. Cook, stirring, for 2 mins. Add the tomato sauce and coconut milk. Top up with 150ml boiling water. Stir well, pop a lid on the pan (or use a baking tray if you don't have a lid). Simmer for 5 mins.
5.
Meanwhile, drain the halloumi and chop it into 1-2cm chunks. Add the halloumi to the coconut sauce and simmer for 5 mins, stirring now and then. The halloumi will be soft and melting and the sauce slightly thickened.
6.
While the halloumi simmers, put a small frying pan on a low heat. Add the flaked almonds and toast for 2-3 mins till golden. Tip into a bowl and set to one side.
7.
When the halloumi has simmered for 5 mins, stir in half the flaked almonds. Taste the sauce and add a pinch of salt if you think it needs it. Fluff the rice with a fork and divide between 2 warm bowls or plates. Spoon over the cheese curry and top with the remaining flaked almonds and the coriander leaves to serve.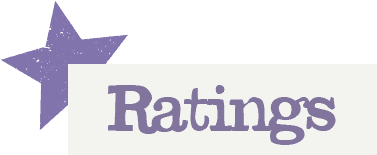 You'll need to log in to leave a rating & comment