Garlic Roasted Globe Artichokes
2-4 people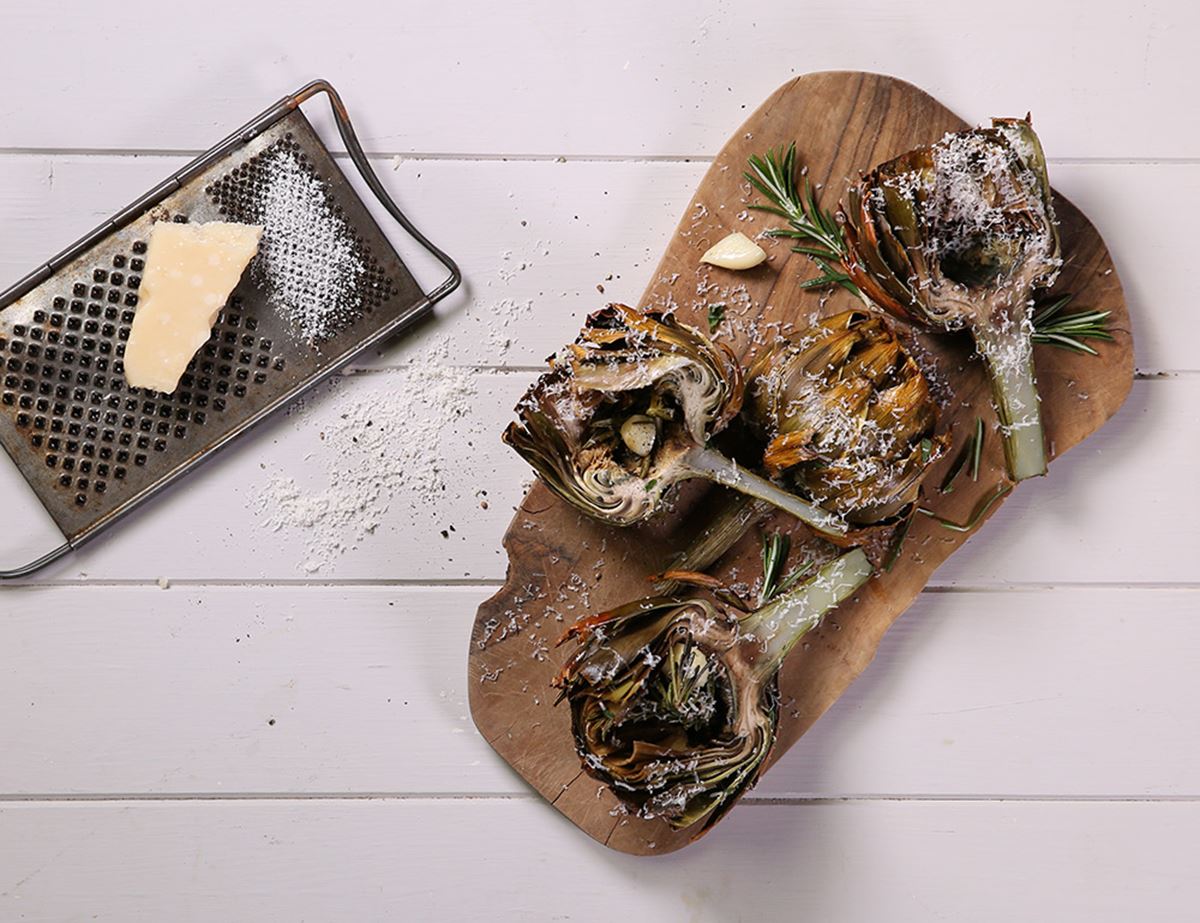 Roasting halved globe artichokes gives you the best of both steamed and fried artichokes – you get really tender heart in the centre and crispy leaves.
Ingredients
2 medium-large globe artichokes, or 4 small ones
1 lemon
4 garlic cloves
4 rosemary sprigs
1 tbsp olive oil
Sea salt and freshly ground pepper
A grating of fresh Parmesan, to serve (optional)

Method
1.
Preheat your oven to 200°C/Fan 180°C/Gas 6.
2.
Use a bread knife to slice the top 3cm (i.e. all the spiky tips) off the globe artichokes. Trim 1cm from the stem and run a veg peeler along the rest of the stem to remove the outer layer.
3.
Halve the artichoke horizontally. Use a teaspoon to scoop out the fuzzy choke in the centre of each half.
4.
Squeeze a good bit of lemon juice over the cut-side. Dust with salt and pepper and drizzle with half of the olive oil.
5.
Peel the garlic cloves and tuck one into the centre of each artichoke half. Top with a sprig of rosemary and place on a roasting tray, cut side down – so the garlic and rosemary should be tucked under the artichokes with the leafy sides facing up.
6.
Drizzle the remaining oil over. Roast 30 mins or till tender in the centre and crispy on the outside.
7.
Finishing with a grating of Parmesan, if you like, dusted over the tender side once flipped. To eat, simply cut out the heart and eat all the fleshy meat from the base of the leaves, and any crispy leaves that aren't too fibrous.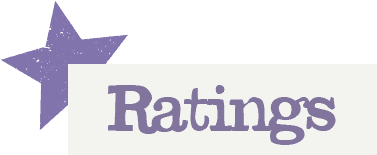 You'll need to log in to leave a rating & comment