Curried Cod with Tenderstem® Broccoli
2 people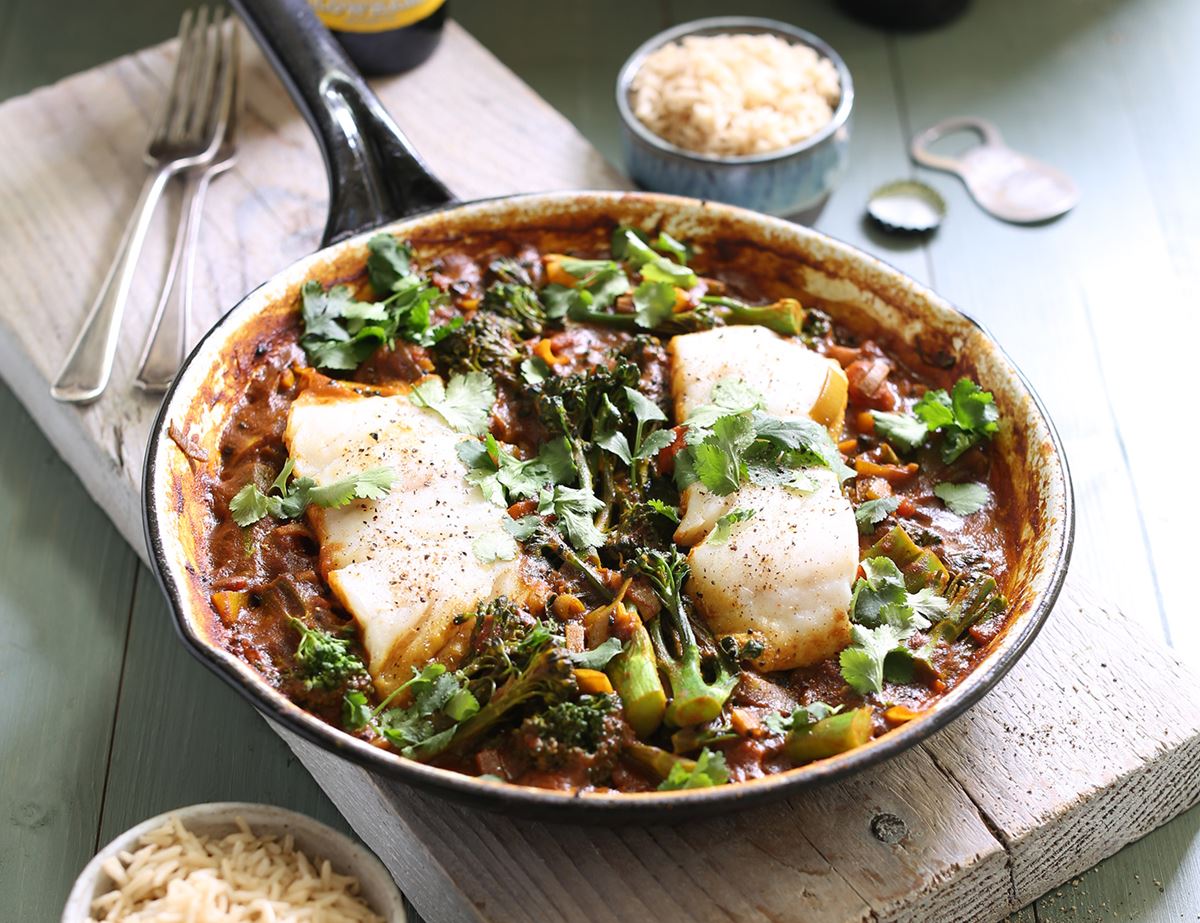 Give sustainable cod something luxurious to lounge about in, like a rich tomato and tamarind sauce stirred with curry spice, turmeric and black onion seeds. Add Tenderstem® broccoli and brown basmati, and you win at dinner.
Ingredients
75g brown basmati rice
1 leek
A handful of coriander
1 tsp turmeric
1 tbsp mild curry powder
2 tsp black onion seeds
400g chopped tomatoes
40g tamarind paste
200g Tenderstem® broccoli
2 cod fillets
Sea salt
150ml boiling water
½ tbsp olive, sunflower or coconut oil
200ml cold water

Method
1.
Fill and boil your kettle. Rinse the rice under cold water and tip it into a small pan. Add a pinch of salt and pour in 150ml boiling water. Pop a lid on the pan, bring to the boil, then turn the heat right down and very gently simmer the rice for 25 mins till it has absorbed all the water. Take the pan off the heat and let it sit in the pan for 5-10 mins to steam and finish cooking.
2.
While the rice cooks, trim the root and top 3cm off the leek. Halve it, rinse out any grit and finely slice the leek. Finely chop the coriander stalks, setting the leaves aside.
3.
Put a deep frying pan on a medium heat and add ½ tbsp oil and the leek. Season with a pinch of salt and pepper. Fry, stirring often, for 5-6 mins till the leek has started to soften and brown.
4.
Add the coriander stalks to the pan with 1 tsp turmeric, 1 tbsp mild curry powder and 2 tsp black onion seeds. Fry, stirring, for 2 mins.
5.
Tip in the tin of chopped tomatoes and add the tamarind paste. Half-fill the tin with around 200ml water and add it to the pan. Stir to mix, pop a lid on the pan (or use a baking tray if you don't have a lid) and bring the pan to the boil. Turn the heat down a little and simmer for 10 mins.
6.
While the sauce simmers, trim the dry ends off the Tenderstem® broccoli stalks. Chop the stems into bite-size chunks.
7.
After 10 mins, add the broccoli to the sauce and stir to mix. Carefully lay the cod fillets in the sauce, then pop the lid back on and simmer for 6-8 mins till the cod is cooked – it will be opaque and flake easily when pressed with a fork.
8.
Fluff the rice and divide between 2 warm plates. Top with the cod, broccoli and curry sauce. Garnish with the coriander leaves and serve.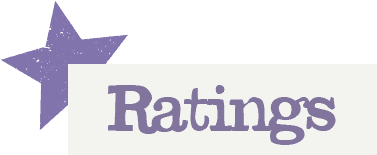 You'll need to log in to leave a rating & comment