Curried Chickpeas with Poached Eggs
2 people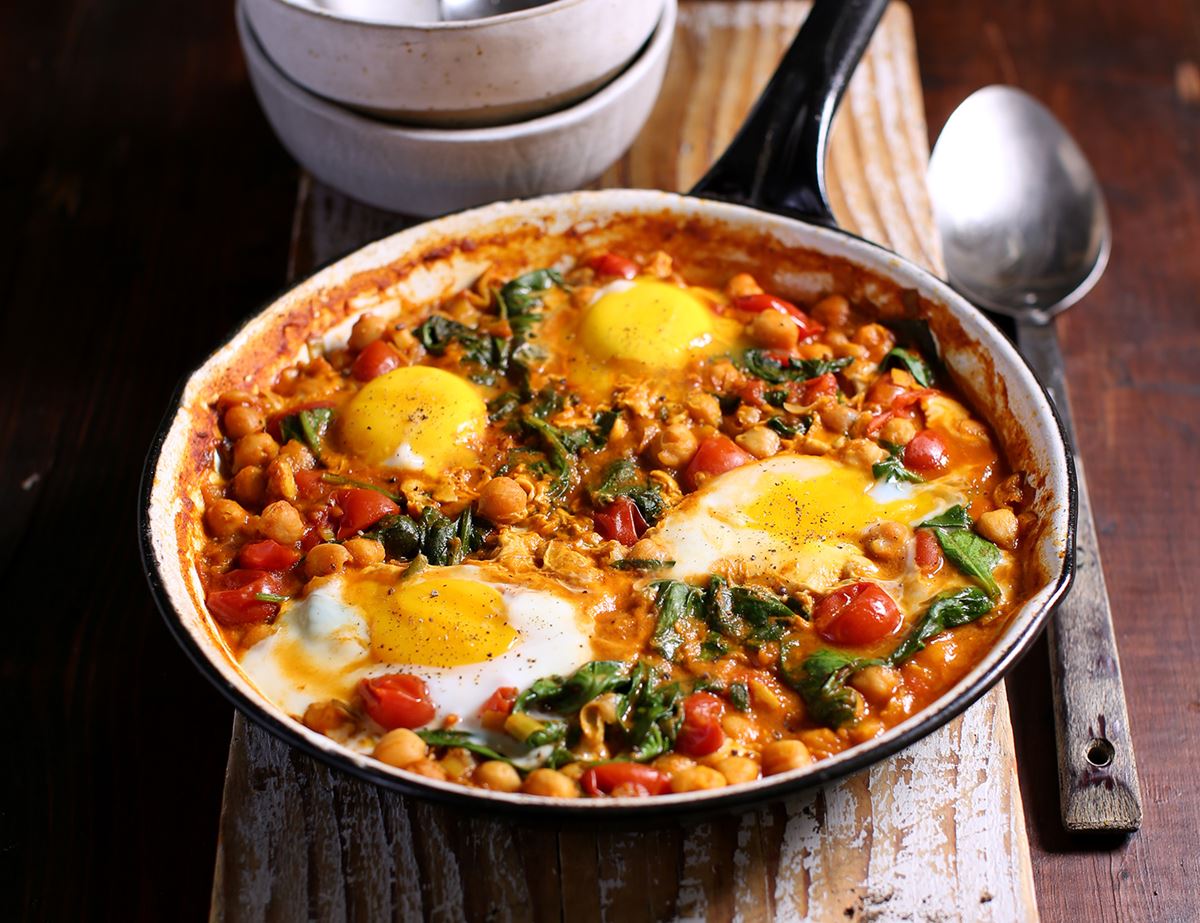 A riff on our favourite brunch dish, shakshouka, this Indian-spiced spin features a cherry tomato sauce spiked with garam masala, cayenne and ginger, stirred with chickpeas and organic veg, and topped with fresh eggs.
Ingredients
1 leek
2 garlic cloves
400g tin of chickpeas
2 tsp dal spice blend
400g tinned cherry tomatoes
100g baby leaf spinach
4 eggs
1 tbsp olive oil
Sea salt
Freshly ground pepper
200ml water

Method
1.
Trim the root and top 3cm off the leek. Halve it and rinse out any grit. Finely slice it. Place a deep frying pan on a medium heat and add 1 tbsp oil and the leek. Season with a pinch of salt and pepper and fry, stirring often, for 3 mins till the leek is browned and has started to soften.
2.
While the leek cooks, peel and grate or crush the garlic. Drain the chickpeas and rinse them.
3.
Stir the garlic into the leek with 2 tsp dal spice blend. Cook and stir for 1 min. Tip in the chickpeas and the tin of cherry tomatoes. Half-fill the tin with around 200ml cold water and stir that into the pan. Bring to the boil, then pop on a lid and simmer for 6-7 mins till the sauce thickens a little and the chickpeas start to soften.
4.
Add the spinach to the pan and stir for 1 min to wilt it. Taste the chickpeas and add a pinch of salt or pepper if you think it needs it.
5.
Crack the eggs into the chickpeas, spacing them out a little. Put the lid back on the pan and cook the eggs for 4-6 mins, depending on well cooked you like your eggs.
6.
Scoop the chickpeas and eggs onto 2 warm plates and serve straight away.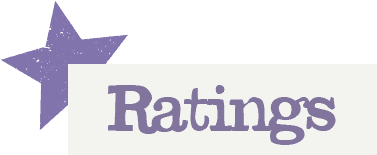 You'll need to log in to leave a rating & comment