Croque Monsieur Croissant
2 people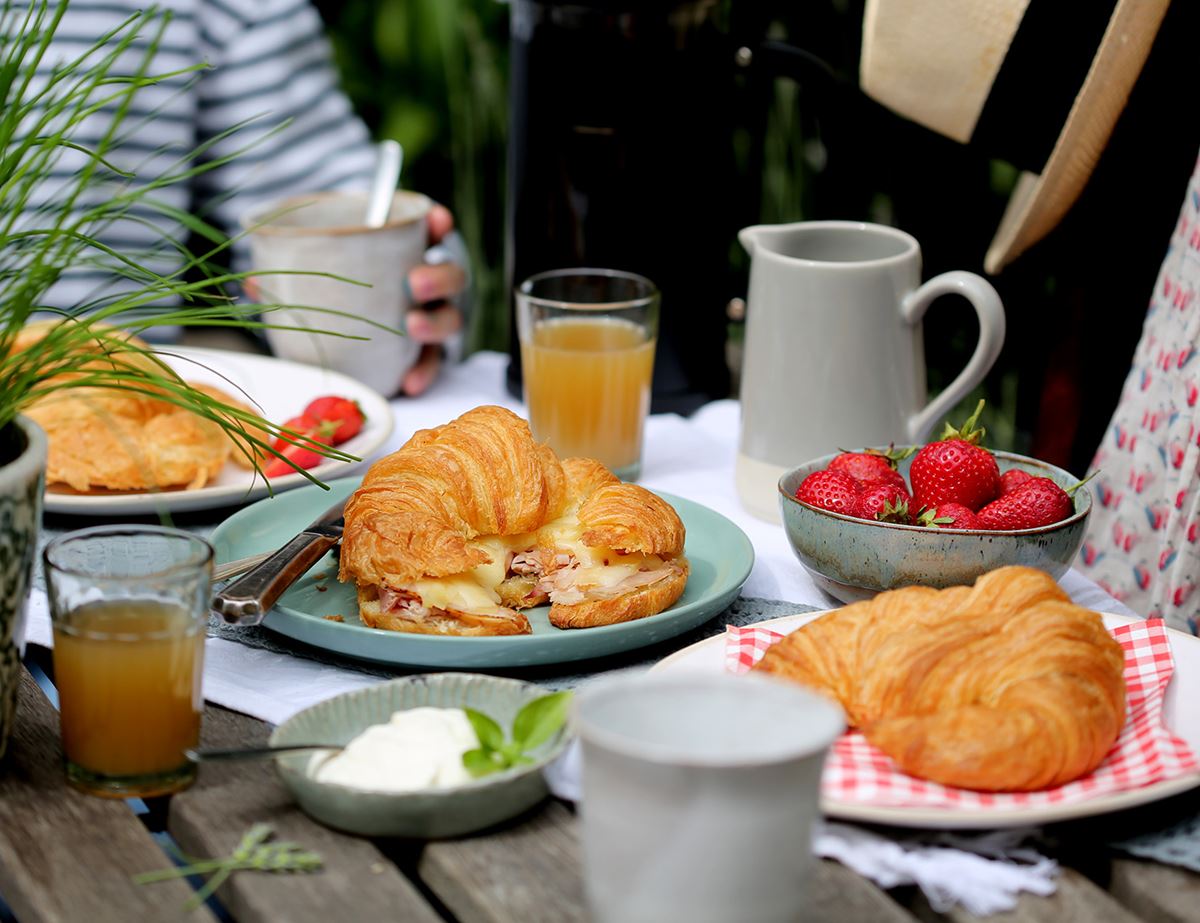 When we dream of a lazy afternoon perched outside a French café, we dream big. Why choose between a flaky croissant and a melty, cheesy toasted sandwich to snack on when we could have both? This cross of two classics fills all-butter croissants with a thick home-made béchamel, mild Gruyère, savoury slices of ham and a hot dollop of Dijon mustard before grilling till golden.
Ingredients
2 croissants
3 tsp Dijon mustard
75g cave-aged Gruyère
30g butter
1 tbsp plain flour
150ml full cream milk
Freshly ground pepper
Sea salt (optional)
Nutmeg, to taste
1-2 slices cooked ham
Prep: 10 mins | Cook: 15 mins

Method
1.
Split the croissants in half to make a pair of open-faced sandwiches. Spread 1 tsp Dijon mustard over the bottom slice of each croissant. Place the croissant halves, cut-side up, on a baking tray and set to one side.
2.
Finely grate the Gruyère cheese. Preheat your grill to high.
3.
Melt the butter in a small pan. Add the flour and 1 tsp Dijon mustard and mix till you have a smooth paste. Cook and stir for 1 min, then slowly trickle in the milk, beating well as you add the milk to smoothly combine it. Simmer for 2 mins till you have a thick béchamel sauce. Take the pan off the heat and add 1/3 of the Gruyère, plenty of grated nutmeg and a pinch of pepper (the ham and cheese are quite salty, but you can add a pinch of salt if you think the sauce needs it). Stir to combine.
4.
Spoon 2 tbsp of the béchamel sauce over each croissant half, top and bottom slices. Arrange some ham on the bottom slices, then top the ham with the remaining Gruyère cheese. Slide the tray under the grill for 3-5 mins till the cheese is melted, golden and bubbling.
5.
Sandwich the halves together and serve. Bon appetit!
6.
Bonjour Madame
For a croque madame, add a fried egg on top of the ham before sandwiching the melty croissant halves.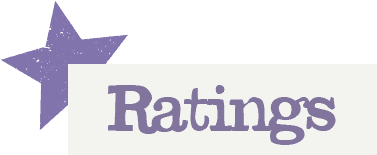 You'll need to log in to leave a rating & comment