Coffee & Walnut Cake
6-8 people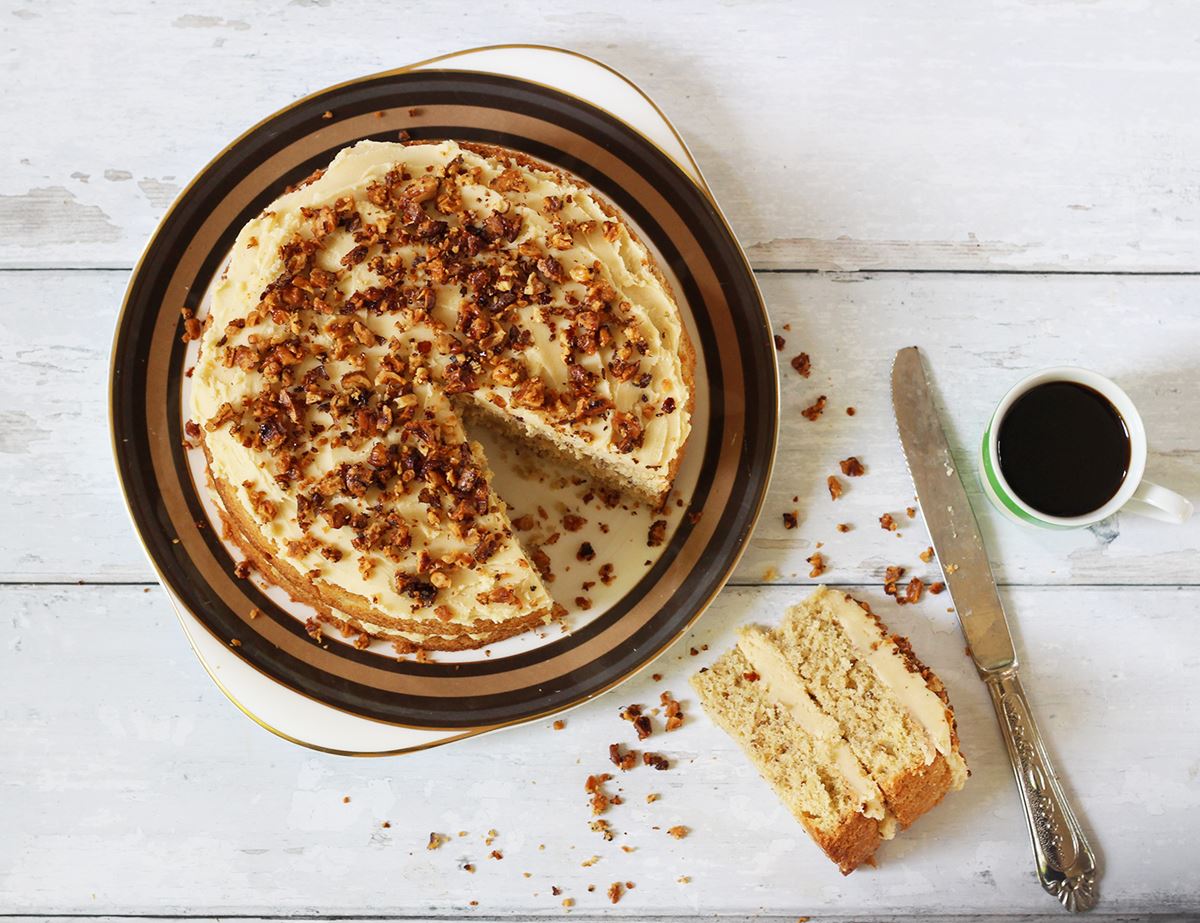 This traditional teatime cake is a nostalgic treat. Two damp, nutty sponges sandwiched together with coffee-flavoured buttercream and topped with maple roasted walnuts for extra crunch – it's a classic combination.
Ingredients
For the sponges:
50g walnut halves
175g butter, softened, plus extra for greasing
175g raw cane sugar
3 medium eggs
1 tbsp coffee extract
2 tbsp full cream milk
175g self raising flour
½ tsp baking powder
For the maple walnuts:
50g walnut halves
1 tbsp maple syrup
For the buttercream:
150g butter, softened
2 tbsp coffee extract
300g icing sugar
Prep: 45 mins + cooling | Cook: 30-40 mins

Method
1.
Preheat your oven to 180°C/Fan 160°C/Gas 4. Grease 2 x 20cm cake tins with a little butter and line the bases with rounds of baking paper. Set aside. Finely chop 50g walnut halves and set to one side.
2.
Beat 175g each softened butter and sugar together in a large mixing bowl till they are pale, fluffy and well mixed. In a separate bowl, beat the eggs with 1 tbsp coffee extract and 2 tbsp milk, then slowly beat the egg mixture into the butter and sugar, adding a little and beating well between each addition. Sift in the flour and baking powder and add a pinch of salt. Use a flexible spatula to fold everything together. Add the chopped walnuts and fold again to mix.
3.
Divide the cake batter between the cake tins. Bake for 20 mins till golden, risen and springy to the touch. A skewer inserted into the middle of the sponges should come out clean. If not, bake for another 3-5 mins. Let the cakes cool in the tins for a few mins, then turn out onto a wire rack and let them cool completely.
4.
While the sponges cool, make the maple walnuts for the topping. Tip 50g walnut halves into a bowl and drizzle in 1 tbsp maple syrup, ½ tbsp neutral tatsing oil, such as rapeseed or sunflower oil, and add a pinch of salt. Turn to coat the walnuts in the syrup and oil. Line a baking tray with baking paper and spread the walnut halves out on it. Bake at 180°C/Fan 160°C/Gas 4 for 8-10 mins till toasted and browned. Let the walnuts cool, then roughly chop them and set aside.
5.
Make the buttercream by scooping 150g softened butter into a mixing bowl and beating in 2 tbsp coffee extract. Sift in the icing sugar and gently beat to combine and make a thick icing.
6.
If your sponges have risen tops, use a serrated knife to slice them off. Place one sponge, cut side down, on a serving plate. Spoon half the buttercream onto the sponge and spread it out. Top with the other sponge, cut side down. Spread the remaining buttercream on top of the cake. Sprinkle over the maple walnuts. Serve in slices.
7.
Eat Me, Keep Me
The cake will keep well in an airtight tin for up to 3 days.
8.
Coffee LOvers
If you have an espresso machine (or nearby coffee shop) you can swap the coffee extract in the sponges and buttercream for freshly-made, cooled espresso. Use 50ml in the sponges and 50ml in the icing.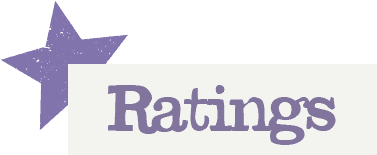 You'll need to log in to leave a rating & comment