Coconut Noodles with Golden Tofu
2 people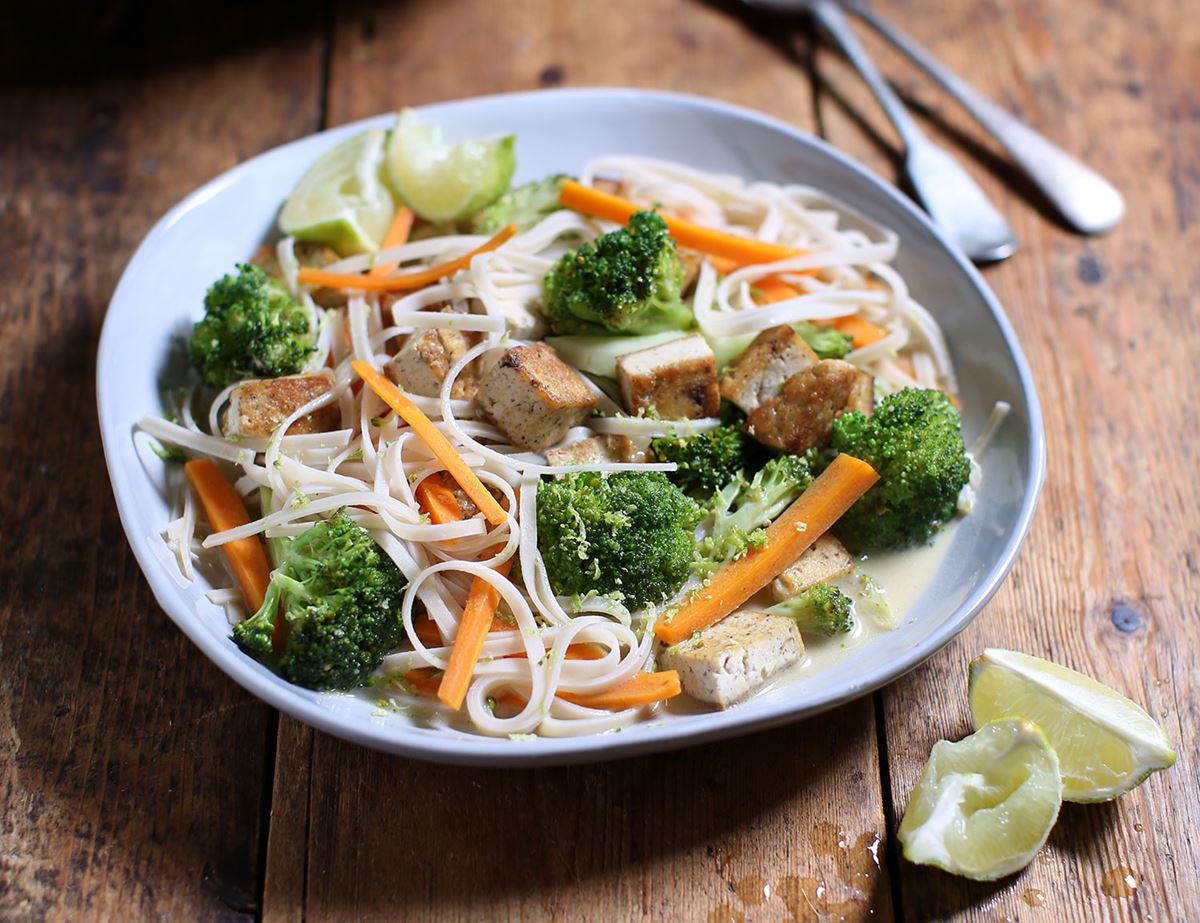 A quick, simple supper of pad Thai noodles and tender tofu bubbled in a mix of coconut milk and Thai green curry paste, with chunky broccoli and carrots.
Ingredients
125h pad Thai noodles
190g marinated tofu
1 tbsp coconut, sunflower or olive oil
A head of broccoli
2 carrots
1 lime
1 tbsp Thai green curry paste
200ml coconut milk
Sea salt

Method
1.
Fill your kettle and boil it. Pop the pad Thai noodles into a deep dish or bowl. Pour over enough boiling water to cover the noodles – fill and boil the kettle again if you need to. Once the noodles are covered with hot water, set aside to soak for 10-12 mins. The noodles will soften but still have a little chew. Check after 10 mins and if they still taste a little chalky, soak for another 2 mins.
2.
While the noodles soak, drain the tofu and chop it into chunk around 1cm across. Put a wok or deep frying pan on a high heat for 1 min, then add ½ tbsp oil and the tofu. Fry, turning once or twice, for 5-6 mins till the tofu is golden brown.
3.
While the tofu fries, break the broccoli into small florets. Trim the dry end off the stalk, then roughly chop the stalk. Trim the carrots and peel them, then slice them into finger-length batons. Finely grate the zest from the lime.
4.
Lift the tofu out of the wok and set aside on a plate. Add another ½ tbsp oil to the wok with 1 tbsp Thai green curry paste. Fry, stirring, for 1 min. Add the lime zest, broccoli and carrot to the wok and stir fry for 3-4 mins till the veg start to soften.
5.
The noodles should be ready by now. Drain them. Tip the tofu back into the pan. Pour in the coconut milk and stir to mix. Drop the noodles on top of the veg, but don't stir them in just yet. Pop a lid on the pan – or use a baking tray if you don't have a lid – and simmer the veg, tofu and noodles for 2-3 mins to warm everything through.
6.
Fold the noodles into the coconut veg. Taste and add a pinch of salt if you think it needs it. Divide between 2 warm plates and serve with the lime, sliced into wedges, for squeezing.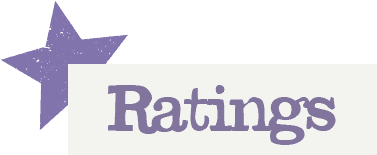 You'll need to log in to leave a rating & comment