Coconut Fried Rice with Tenderstem® Broccoli
2 people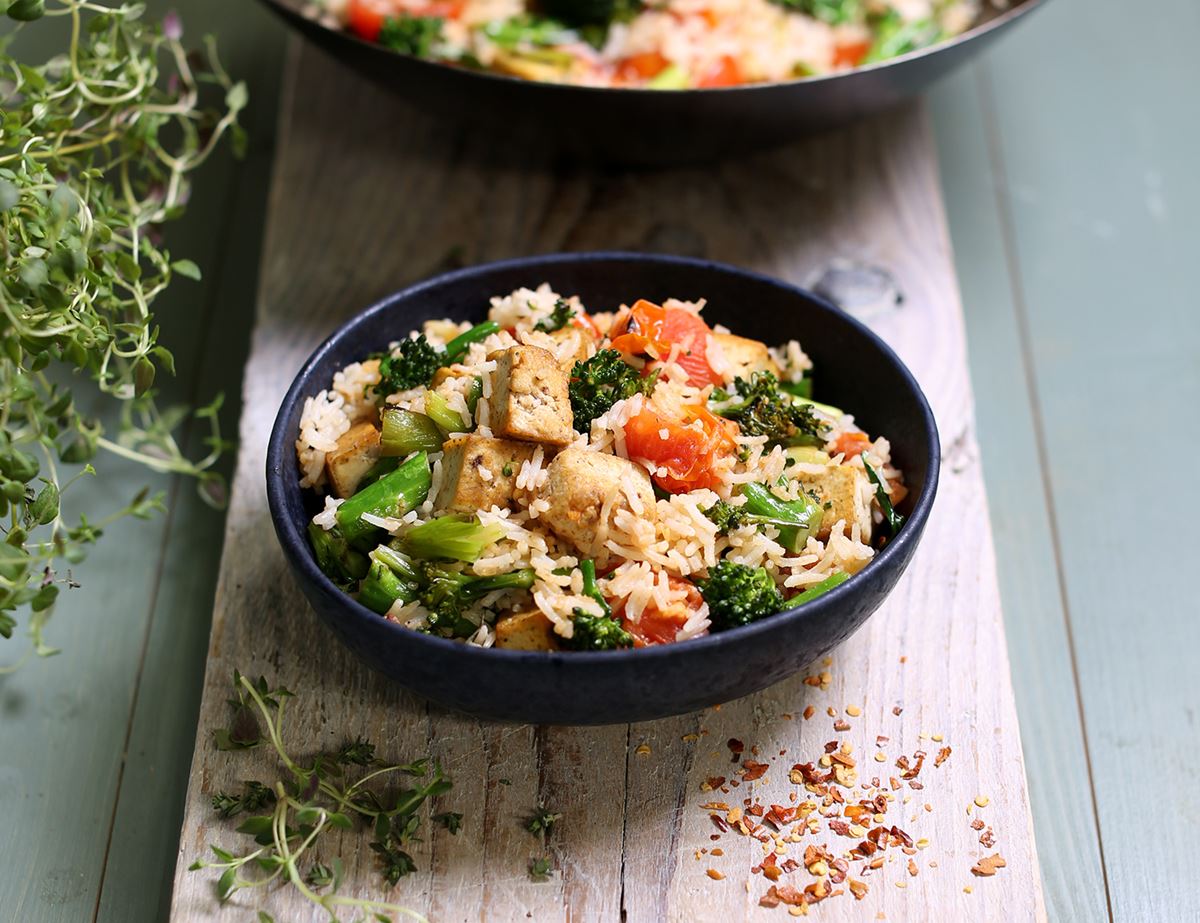 A very special fried rice indeed, brimming with cubes of marinated tofu, Tenderstem® broccoli, spring onions and cherry tomatoes, bubbled with creamy coconut milk and flavoured with curry leaves, thyme and hot chilli flakes.
Ingredients
150g white basmati rice
A handful of thyme
1 vegetable stock cube
200ml coconut milk
190g marinated tofu
A bunch of spring onions
200g Tenderstem® broccoli
250g cherry vine tomatoes
6 curry leaves
A pinch of 2 dried chilli flakes
150ml boiling water
1 tbsp olive, sunflower or coconut oil

Method
1.
Fill your kettle and boil it. Rinse the rice under cold water, then tip it into a small pan. Drop in the thyme sprigs and crumble in the stock cube. Pour in the tin of coconut milk and 150ml boiling water. Cover the pan with a lid, bring to the boil then turn the heat right down. Gently simmer for 8 mins till the rice has absorbed all the liquid in the pan. Take the pan off the heat and set aside for a few mins, lid on to steam the rice.
2.
While the rice cooks, drain the tofu and slice into bite-size pieces. Trim the roots and dry tips off the spring onions. Chop them into 1-2cm-long chunks. Trim the dry ends off the Tenderstem® broccoli, and chop the stems into bite-sized chunks.
3.
Pop a deep frying pan or wok on a high heat and add ½ tbsp oil. Add the tofu and fry for 5 mins, turning once or twice, till the tofu is golden brown.
4.
Lift the fried tofu out of the pan and set aside on a plate. Add another ½ tbsp oil to the pan and add the spring onions and broccoli. Fry for 3-4 mins, stirring often, till the veg have started to brown.
5.
While the veg fry, halve the cherry tomatoes. When the broccoli and spring onions have browned, add the tomatoes, curry leaves and a pinch of dried chilli flakes (they're spicy so use as big or small a pinch as you prefer). Stir fry for 2-3 mins, till the tomatoes have started to soften.
6.
Return the tofu to the pan, then add the rice (discarding the thyme sprigs). Stir fry for 1-2 mins till everything is well mixed.
7.
Divide the fried rice between a couple of warm bowls and serve straight away.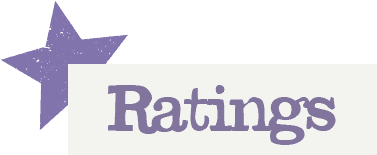 You'll need to log in to leave a rating & comment