Chicken & Porcini Lemon Broth
2 people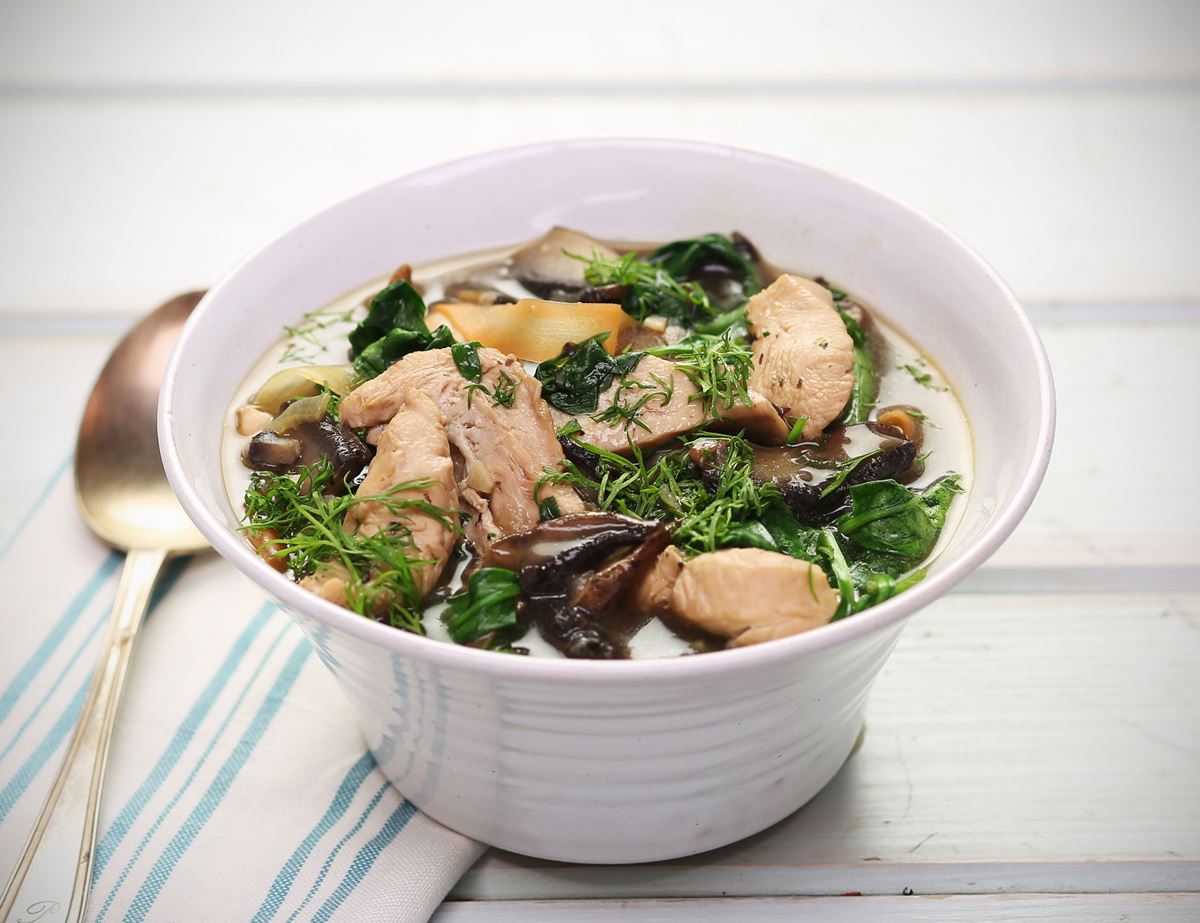 Grab a bowl of this nourishing chicken soup that's delicately flavoured with lemon, dill and rich porcini mushrooms. You'll be bowled over for sure.
Ingredients
1 chicken stock cube
12g dried porcini mushrooms
2 shallots
200g portobello mushrooms
2 garlic cloves
1 lemon
250g chicken breast mini fillets
A handful of dill
2 carrots
2 large handfuls of baby leaf spinach
1 ltr boiling water
½ tbsp olive oil
Sea salt and freshly ground pepper
Prep: 15 mins | Cook: 25 mins

Method
1.
Crumble the stock cube into a heatproof jug. Add the dried porcini mushrooms. Pour in 1 ltr boiling water. Stir and leave to infuse while you prepare the other ingredients.
2.
Peel and thickly slice the shallots. Thickly slice the mushrooms. Peel and thinly slice the garlic. Use a veg peeler to peel the zest off the lemon in strips.
3.
Heat a deep pan for 1 min. Add ½ tbsp olive oil and the sliced shallots. Cook over a high heat for 2 mins, stirring. The edges should be slightly charred. Lower the heat to medium.
4.
Add the sliced mushrooms and garlic. Cook and stir for 2 mins. Throw in the lemon peel. Pour in the porcini stock and porcini. Pop on a lid and simmer for 10 mins to mingle the flavours. The lemon peel will soften during cooking.
5.
Cut the chicken fillets into finger sized strips. Finely chop the dill stalks, reserving the fronds for later.
6.
When the broth has cooked for 10 mins, add the chicken strips and chopped dill stalks. Cover and simmer over a low heat for a further 10 mins to cook the chicken through.
7.
While the chicken simmers, trim and peel the carrot. Use the veg peeler to peel ribbons off it. When you get down to the middle and can't peel off any more ribbons, finely chop it. Cut the lemon into wedges and set aside.
8.
Add the carrot ribbons, chopped carrot, most of the dill fronds and the spinach leaves to the broth. Cook for 2 mins to wilt the spinach and soften the carrot. Taste and season with salt and pepper. Ladle into warm bowls and scatter over the remaining dill. Serve with the lemon wedges for squeezing.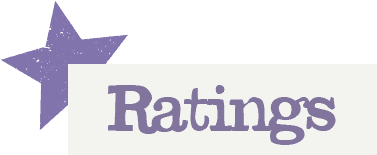 You'll need to log in to leave a rating & comment