Chicken, Mushroom & Leek Couscous
2 people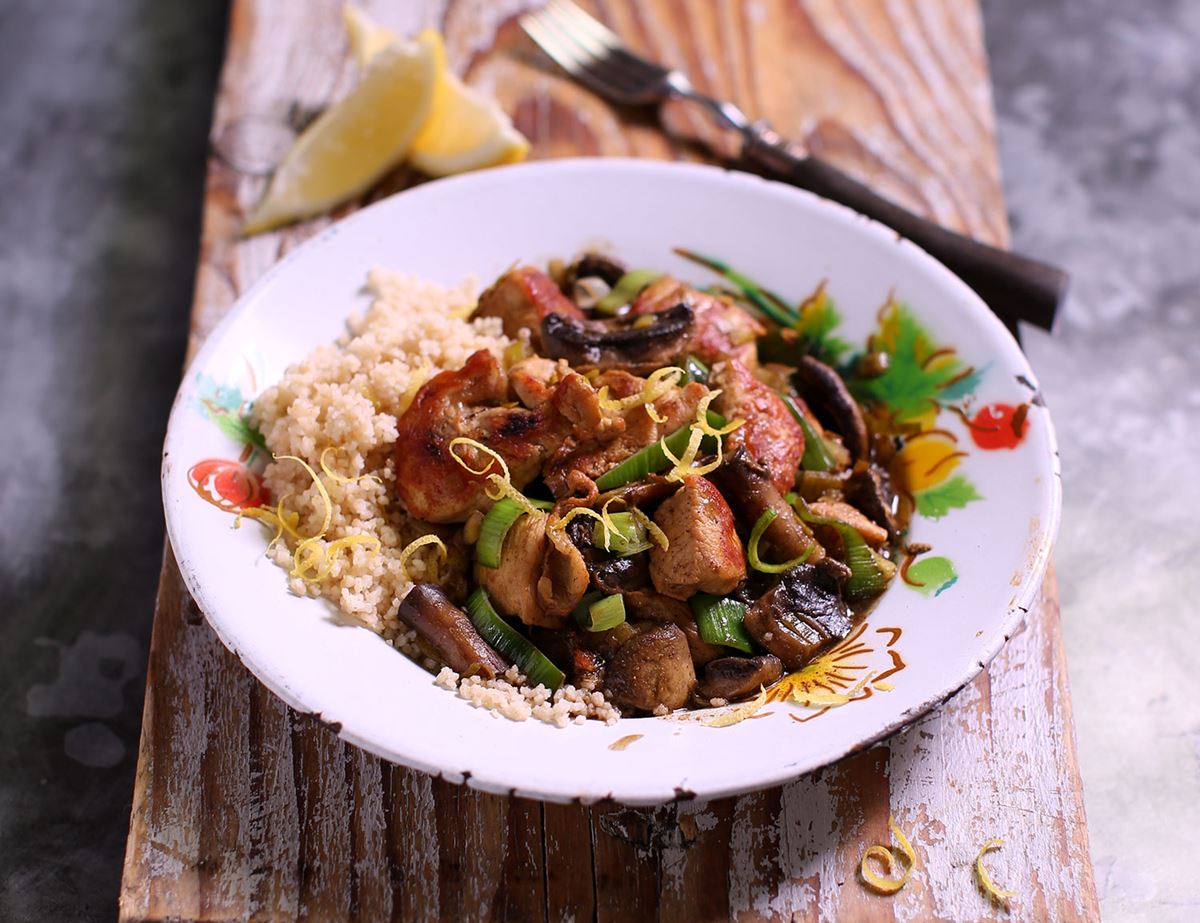 Organic chicken breast teams up with sweet leeks and earthy mushrooms, and a generous pinch of aromatic ras al hanut, to make a quick, simple tagine, served ladled over lemon-scented couscous.
Ingredients
250g chicken breast mini fillets
1 leek
200g white mushrooms
150g wholewheat couscous
2 tsp ras al hanut
1 chicken stock cube
1 lemon
1 tbsp olive oil
Sea salt
550ml boiling water

Method
1.
Fill your kettle and boil it. Chop the chicken breast mini fillets into bite-sized chunks. Warm a wok or deep frying pan over a medium-high heat for 1 min, then add ½ tbsp olive oil and the chicken. Fry, turning the chicken once or twice, for 4 mins till browned all over.
2.
While the chicken fries, trim the root and top 3cm off the leek. Halve it and rinse out any grit, then finely slice it. Rinse the mushrooms. Scoop the chicken out of the pan into a bowl. Add another ½ tbsp olive oil to the pan and stir in the leek. Tear the mushrooms into the pan. Season with a pinch of salt and fry, stirring often, for 5 mins till the veg look juicy.
3.
While the veg fry, tip the couscous into a heatproof bowl and pour in 300ml boiling water. Stir with a fork, cover with a plate and set aside to soak. The couscous will absorb the water and become fluffy and tender.
4.
When the veg look juicy, scoop the chicken back into the pan. Add 2 tsp ras al hanut and crumble in the stock cube. Pour in 250ml boiling water, stir to mix, the pop a lid on the pan (or use a baking tray if you don't have a lid). Simmer for 6-7 mins till the chicken is cooked through.
5.
While the chicken and veg simmer, finely grate the zest from the lemon. Fluff the couscous up with a fork, draining off any excess water, and stir in most of the lemon zest. Divide the couscous between a couple of warm plates.
6.
Add a squeeze of juice to the tagine, then taste it and add a little more salt or lemon juice if you think it needs it. Spoon the chicken and veg over the couscous, top with a little lemon zest and serve.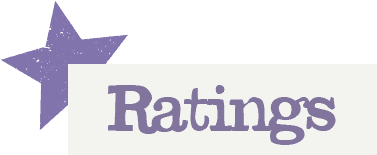 You'll need to log in to leave a rating & comment