Cheesy Mushroom & Rice Stuffing
2-4 people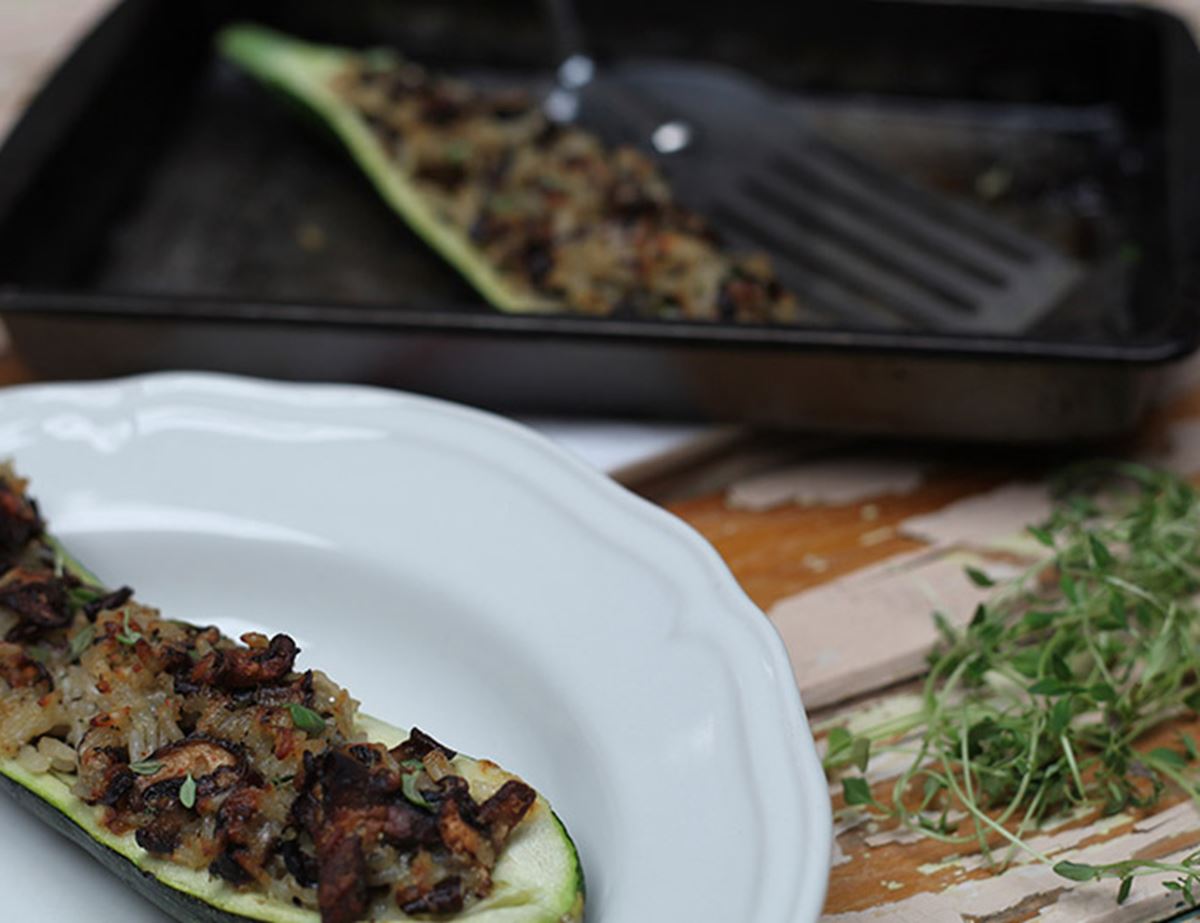 Perfect for stuffing into marrows, courgettes, peppers, squash and more. Makes enough to stuff half a marrow or two medium-sized courgettes. Double the recipe if you have a whopping marrow to stuff.
Ingredients
½ mug of basmati rice
Sea salt
Freshly ground pepper
A few glugs of olive oil
1 mug of water
1 punnet of mushrooms, thinly sliced
2 garlic cloves, finely chopped
A pinch of chilli powder (more or less, to taste)
1 tbsp fresh thyme leaves, plus extra to garnish
75g cheddar, grated
2-3 tbsp crème fraîche (or use cream or natural yogurt)
2 medium courgettes or ½ a marrow (or anything else you'd like to stuff)

Method
1.
Preheat oven to 200°C/Gas 6.
2.
Get a lidded pan hot. Add your rice. Lower the heat. Toast for a second. Add a pinch of salt and pepper, and a drizzle of oil. Add the water. Give the pan a gentle shake to mix. Cover. Cook for 12 mins.
3.
Get a large frying pan hot for your mushrooms. Sizzle your mushrooms in a splash of oil till golden. Season as you cook. Fold the garlic and chilli powder through at the end. Take off the heat. Fold in the thyme and cheddar. Mix in the crème fraîche. Taste. Adjust seasoning.
4.
Halve your courgettes or marrow lengthwise. Scoop out the seeds. Fill with the rice stuffing. Bake till the courgette/marrow is tender and the topping has started to colour up. Cover the stuffing with foil if it's cooking faster than what it's stuffed in.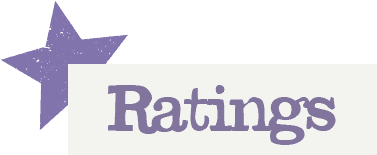 You'll need to log in to leave a rating & comment