Carrot Cake Tray Bake with MarmalAID & Mascarpone Frosting
8-16 people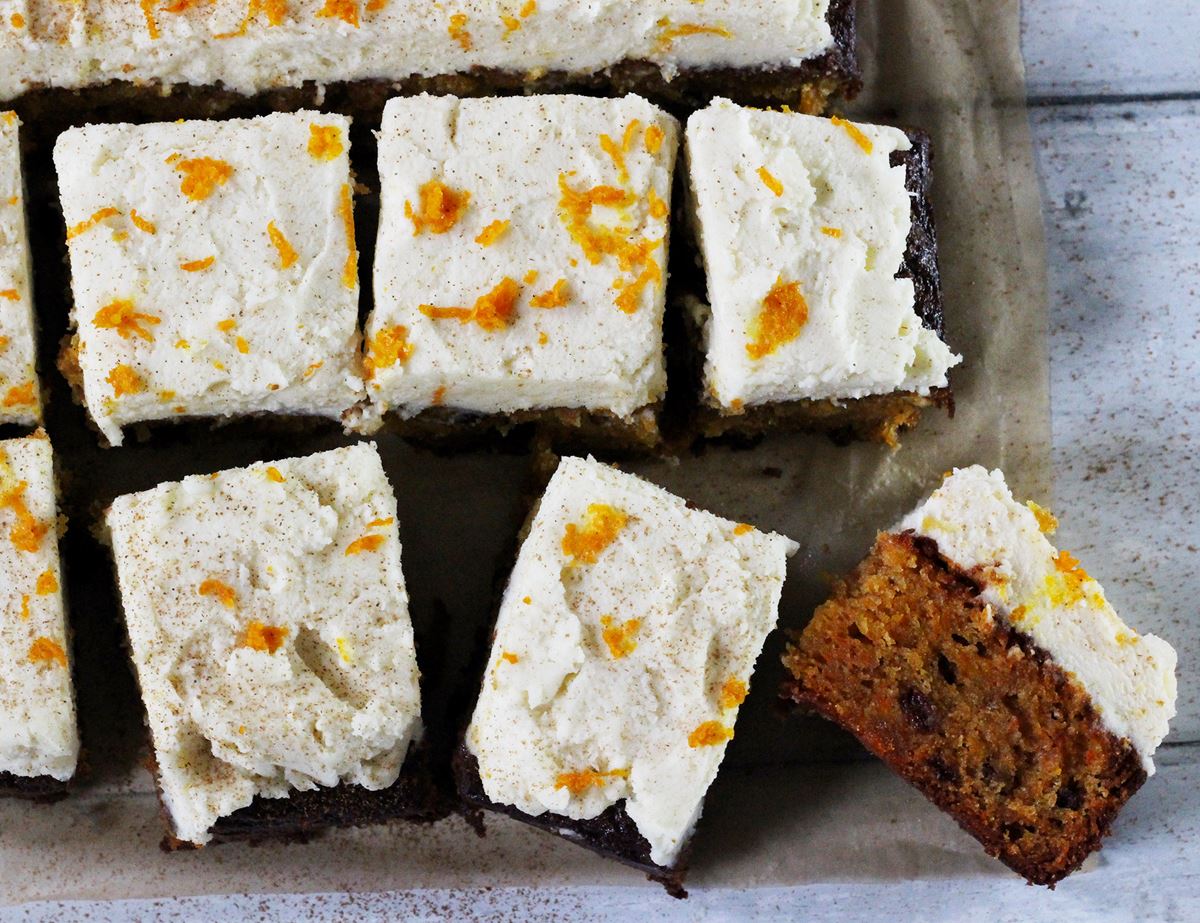 Serve up this carrot-packed tray bake at teatime and we guarantee you'll have lots of happy bunnies, all enjoying a slice of this sweet and spiced carrot cake topped with a creamy mascarpone frosting. A swirl of our Seville Orange & Cardamom MarmalAID adds an elegant citrus flavour to this favourite family bake.
Ingredients
For the tray bake:
300g carrots
260ml sunflower oil, plus extra for greasing
200g Demerara sugar
3 medium eggs
75g Seville Orange & Cardamom MarmalAID
200g self raising flour
1½ tsp bicarbonate of soda
1½ tsp baking powder
150g raisins
1 tsp mixed spice
For the frosting:
500g mascarpone
3 tbsp icing sugar
75g Seville Orange & Cardamom MarmalAID
1 orange
Prep: 40 mins | Cook: 40-50 mins

Method
1.
Preheat your oven to 180°C/Fan 160°C/Gas 4. Grease the base and sides of a deep 30cm x 20cm baking tin with a little sunflower oil, then line the base of the tin with baking paper. Trim, peel and coarsely grate the carrots. Set aside.
2.
Pour the oil into a food processor and add the sugar, eggs and 75g MarmalAID. Pulse together till combined and frothy. No processor? Pour the oil into a large mixing bowl, then whisk or beat in the sugar, eggs and MarmalAID till combined.
3.
Sift the flour, bicarbonate of soda and baking powder into a large mixing bowl. Add the mixed spice and a pinch of salt. Whisk together to mix well. Pour in the oil and sugar mixture and use a flexible spatula to fold together till well combined. Tip in the grated carrots and raisins and fold again to evenly mix.
4.
Pour the cake batter into the lined baking tin. Bake for 40-50 mins till the cake is firm to the touch, springy and a skewer inserted into the middle comes out clean. If it doesn't come out clean, bake for an extra 5-10 mins. Take the cake out of the oven and let it cool in the tin.
5.
When the cake is cold, make the frosting by scooping the mascarpone into a large mixing bowl and beating till smooth. Sift in the icing sugar and beat well to combine. Add the MarmalAID and stir to ripple it through the icing.
6.
Place a large board or plate on top of the carrot cake and turn over the tin to turn out the cake. Remove the baking paper. Put another large plate or board on top of the cake, then flip it over so you have the 'baked' side of the cake up. Spoon the mascarpone frosting over the cake and gently spread it over cake. Finely grate over the zest from 1 orange. Serve the cake in slices. It will keep for 3-4 days in the fridge.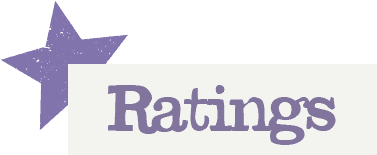 You'll need to log in to leave a rating & comment
Schola
The best carrot cake ever! Absolutely delicious, will be making it regularly from now on!