Cajun Spiced Minute Steaks with Charred Pepper Salsa
2 people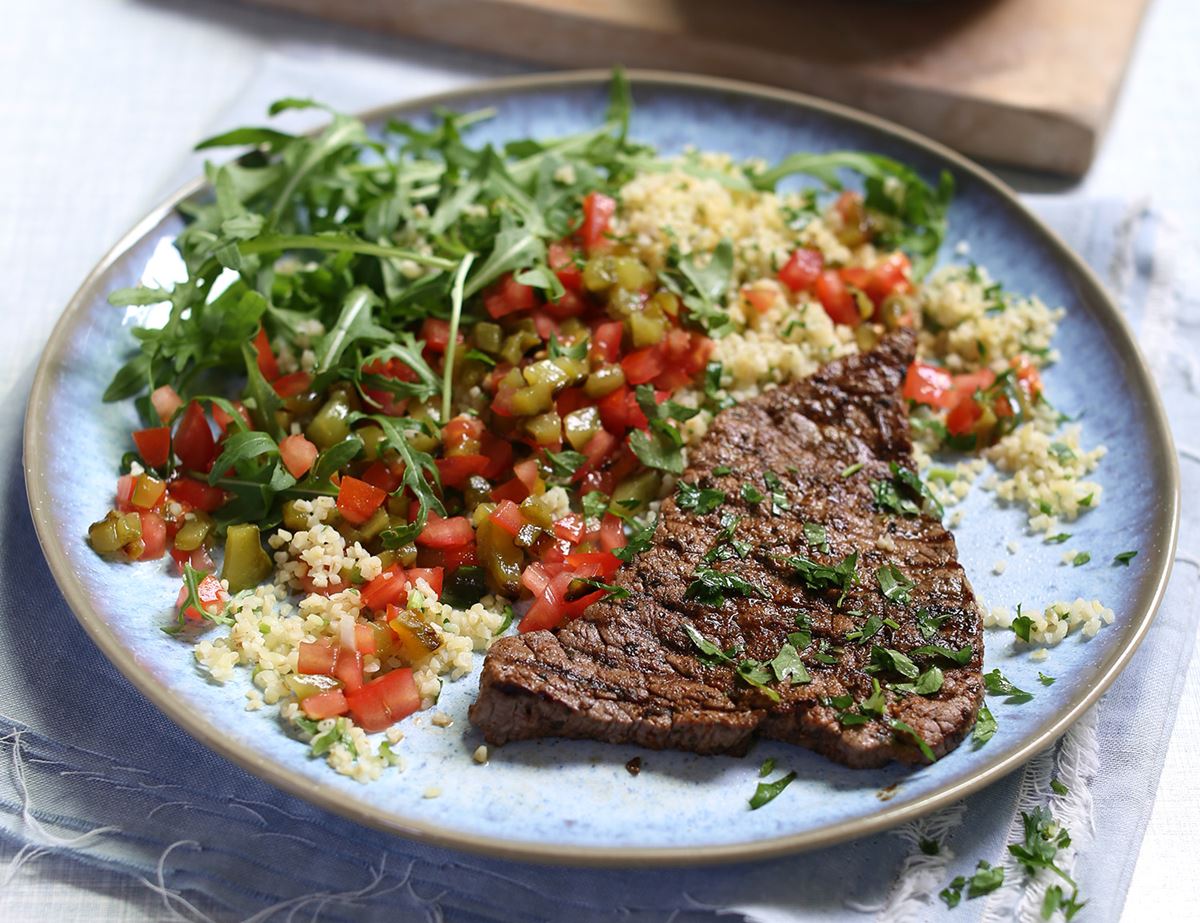 Fancy adding a Louisiana kick to your dinner tonight? Then this simple steak and salsa dish is for you. A peppery mix of Cajun spices makes a mouthwatering rub for organic top rump steaks, while a smoky grilled pepper salsa turns the deliciousness up to 11.
Ingredients
75g bulgar wheat
150ml boiling water
1 green pepper
1 spring onion
2 vine tomatoes
2 top rump minute steaks
½ tbsp olive oil
Sea salt
2 tsp Cajun seasoning
A handful of flat leaf parsley
50g rocket
Prep: 15 mins | Cook: 15 mins

Method
1.
Tip the bulgar wheat into a heatproof bowl and pour in 150ml boiling water. Stir to mix, then cover the bowl with a plate and set aside for 20 mins to soak. The bulgar wheat will suck up all the water and become tender.
2.
Heat your grill to high. Halve the green pepper and scoop out the seeds and white pith. Pop on a baking tray or a grill pan, skin-side up, and grill for 12-15 mins till the pepper halves are charred.
3.
While the pepper grills, trim the roots and top 3cm from the spring onion, then finely slice it and pop it in a bowl. Dice the tomatoes and add them to the bowl. Set aside.
4.
Pop the minute steaks in a dish. Pierce all over with a fork (this will help tenderise the steaks). Add 2 tsp Cajun seasoning and ¼ tbsp oil to the dish. Season with a pinch of salt. Rub the spices all over the steaks. Set aside.
5.
When the pepper is black all over, remove from the grill and let it cool for 1-2 mins then pull the charred skin off it and finely dice the flesh (don't worry if you can't get all the skin off). Add to the spring onions and tomatoes with ¼ tbsp olive oil and a pinch of salt. Stir to mix. This is your salsa.
6.
Put a frying pan on a high heat for 2 mins, then add the steaks and fry for 1-3 mins, depending on how well done you like your steaks. Pop them on a plate or board to rest for 2 mins while you assemble the rest of the dish. Meanwhile, roughly chop the parsley, leaves and stalks.
7.
Fluff the bulgar wheat with a fork and then stir in most of the chopped parsley. Heap the bulgar wheat up on 2 warm plates, and scoop the salsa onto the plate too. Add handfuls of the rocket, then top with the steaks and the rest of the parsley to garnish. Serve straight away.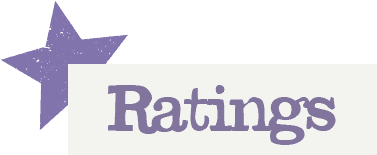 You'll need to log in to leave a rating & comment