Cajun Chicken & Bouncing Beans
2 people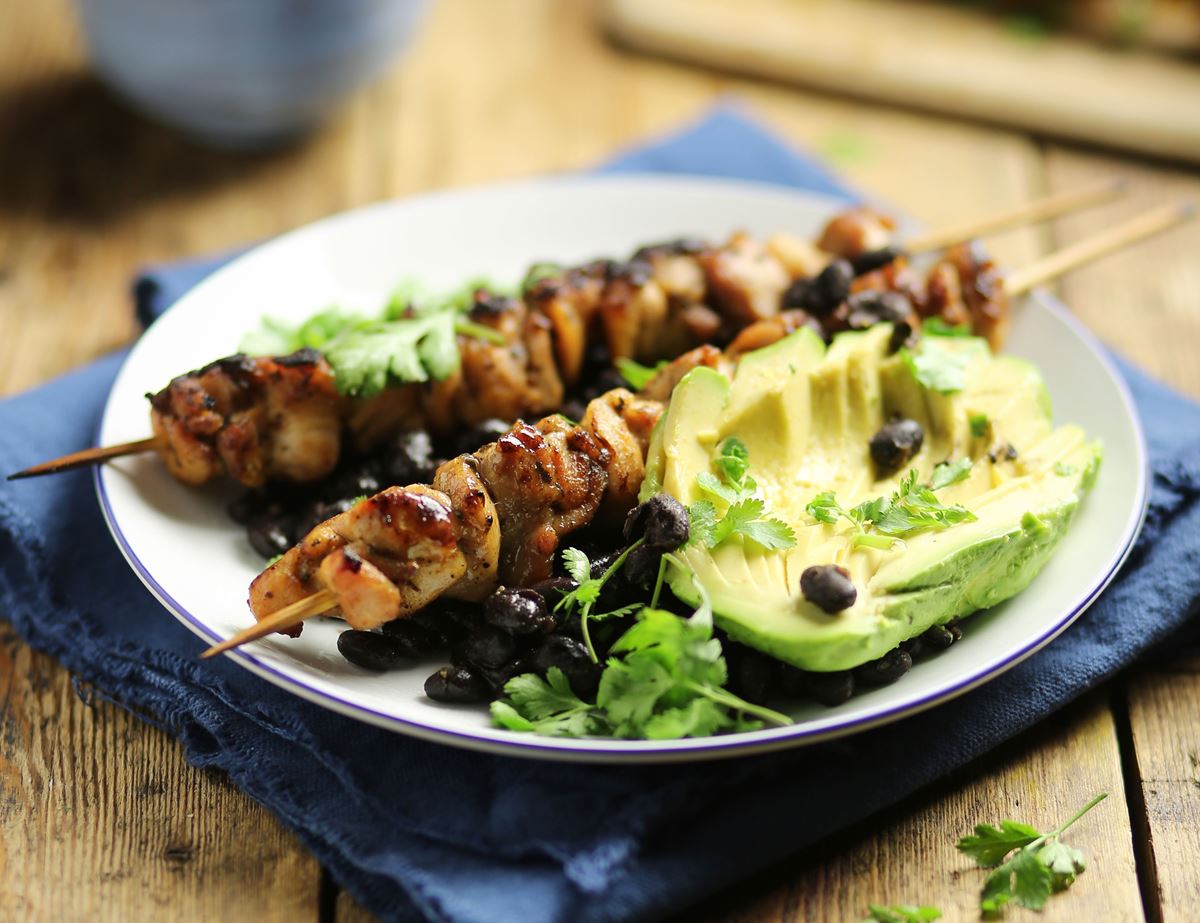 This stunning, super-charged supper with energising Cajun spices will have you jumping for joy.
Ingredients
Bamboo skewers
250g diced chicken leg
2 tsp Cajun spice
2 tsp olive oil
1 yellow or red pepper
2 garlic cloves
100ml cold water
2 tbsp red wine vinegar
Sea salt
Freshly ground pepper
400g tinned black beans
A handful of flat leaf parsley
1 avocado
Prep: 15 mins | Cook: 20 mins

Method
1.
If using wooden skewers, soak them first. No skewers? No problem. You can just pan fry the chicken when we get to that step. Tumble the chicken into a bowl with 2 tsp Cajun spice and 2 tsp olive oil. Mix well and set aside.
2.
Roughly chop the pepper, discarding the seeds and stem. Add the pepper to a pan. Peel 1 of the garlic cloves. Slice it. Add it to the pan with 100ml water, 1 tbsp red wine vinegar and a good pinch of salt and pepper. Cover and simmer for 15 mins or till fully tender, adding a little more water if needed. Blend till smooth or leave the sauce chunky. Season to taste.
3.
Warm a large frying pan on a high heat. Thread the chicken onto the skewers, if using. Press the chicken into the hot pan using a spatula or the weight of a smaller, heavy frying pan. Cook for 7 mins on each side, or till the meat is white all the way through – the juices should run clear when a piece is pierced with a knife.
4.
Set the chicken skewers aside. Keep the pan on the hob. Tuen the heat right down. Drain the beans and tip half into the pan with a good pinch of salt and pepper. Save the other half for another time, or use them all if you're not calorie counting. Peel and chop the other garlic clove and the parsley stalks. Add the garlic and stalks to the pan with 1 tbsp vinegar. Cook for 3-4 mins till the beans jump and crisp up a little.
5.
Pile the beans onto a couple of plates. Roughly chop the parsley leaves. Scatter half over the beans. Set the skewers on top.
6.
Halve, stone and peel the avocado. Thinly slice the flesh and fan the slices next to the beans. Dust with a little salt and pepper. Pour the pepper sauce into a little dipping pot (or drizzle it alongside). Sprinkle over the remaining parsley and serve.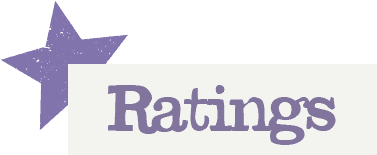 You'll need to log in to leave a rating & comment