Black Salsify Stick Tips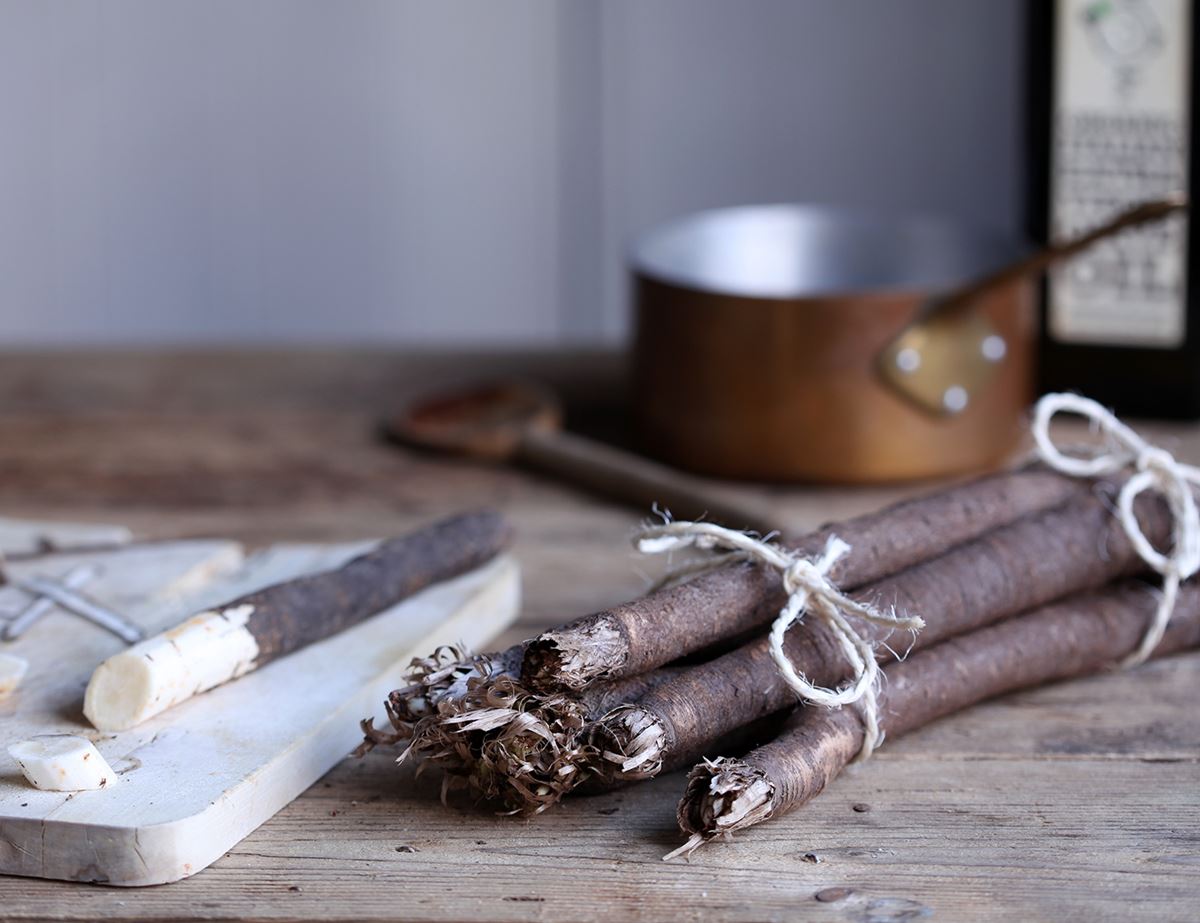 Black salsify can vary in size. Some sticks are quite thick and chunky, while others are… well, stick thin. If you're dealing with the latter, the best way to remove the skin is by cooking them first – rather than getting out the peeler. Otherwise, you'll end up with tiny slivers of the lovely, edible white flesh beneath.
If you have chunkier sticks of salsify, use a peeler. The creamy, white flesh can be a bit sticky once it's cut. So, place the salsify in the kitchen sink, under a thin stream of running water, or in a bowl of cold water as you peel. Then, cook as above or have a look at our other recipes for further black salsify inspiration!

Method
1.
Scrub the salsify well then top and tail.
2.
Cut into pieces – I cut into lengths about 10cm/4 inches long and either steam or boil until you can pierce the salsify, but it's not too soggy.
3.
When cooked plunge into a bowl of cold water (the salsify not you!)
4.
Sit in front of the television (optional) with the bowl of cooling salsify.
5.
Using your fingers squeeze the salsify and the skin comes away easily - or you can use a knife if you really must but this may remove too much flesh (hopefully not your own).
6.
To serve: cut into smaller pieces and heat up then serve with melted butter and black pepper or a balsamic, chilli & garlic vinaigrette.
You'll need to log in to leave a rating & comment
Julia
Absolutely amazing! I cut it pasta style and mix with butter, Parmesan and pepper! Delicious