Baked Rhubarb & Custard
4-6 people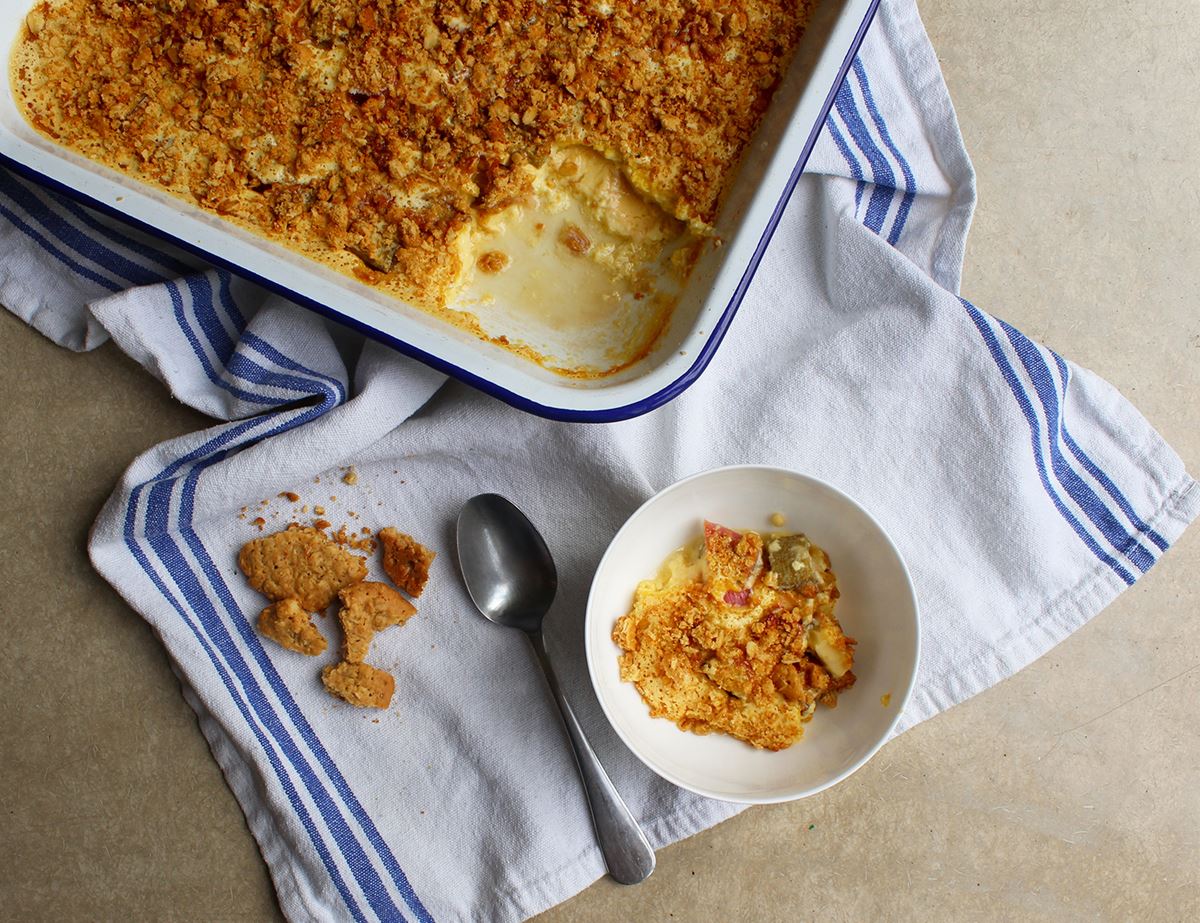 Tart yet sweet rhubarb really comes into its own when it's roasted, so we're celebrating its UK season with this simple pud. It's as easy as baking ruby red rhubarb in a dish of creamy home-made custard till thick, rich and wobbly, then topping it all off with crumbled oat biscuits for crunch.
Ingredients
400g rhubarb
70g + 4 tbsp sugar
3 tbsp cold water
300ml Guernsey milk
200ml double cream
8 egg yolks
6 oat crumble biscuits
Prep: 15 mins | Cook: 1 hr 20 mins

Method
1.
Warm your oven to 180°C/Fan 160°C/Gas 4. Trim the dry ends off the rhubarb and slice the stalks into 1-2cm-thick pieces. Add the rhubarb to a baking dish with sides about 8-10cm high – the rhubarb should fit snugly.
2.
Sprinkle over 4 tbsp sugar and 3 tbsp cold water. Toss to mix, then slide the dish into the oven and roast the rhubarb for 20 mins, till softened. When the rhubarb is cooked, carefully drain off the liquid from the baking dish (you can save it and use it as a fruity syrup for cocktails). Let the rhubarb cool slightly. Turn the oven down to 120°C/Fan 100°C/Gas ½.
3.
Pour the Guernsey milk and cream into a large pan and pop it on a medium-low heat to come to a simmer. Meanwhile, add the egg yolks to a heatproof bowl and whisk in 70g sugar till creamy, pale and thick. When the milk and cream mixture is just simmering, take the pan off the heat. Slowly pour about a third of it into the bowl with the yolks and whisk well to combine. Pour the mixture from the bowl into the pan and stir together to make a custard.
4.
Carefully pour the custard over the rhubarb. Slide the dish back into the oven and bake for 1 hr, or till the custard is just set with a slight wobble in the middle. Let the dish cool a little, then crumble the oat biscuits over the top. Scoop the baked rhubarb and custard into bowls and serve. This baked custard is delicious warm or served cold.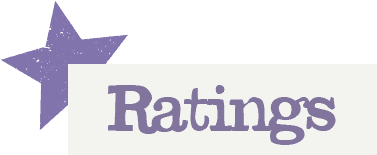 You'll need to log in to leave a rating & comment