Autumnal Apple Crumble
4-6 people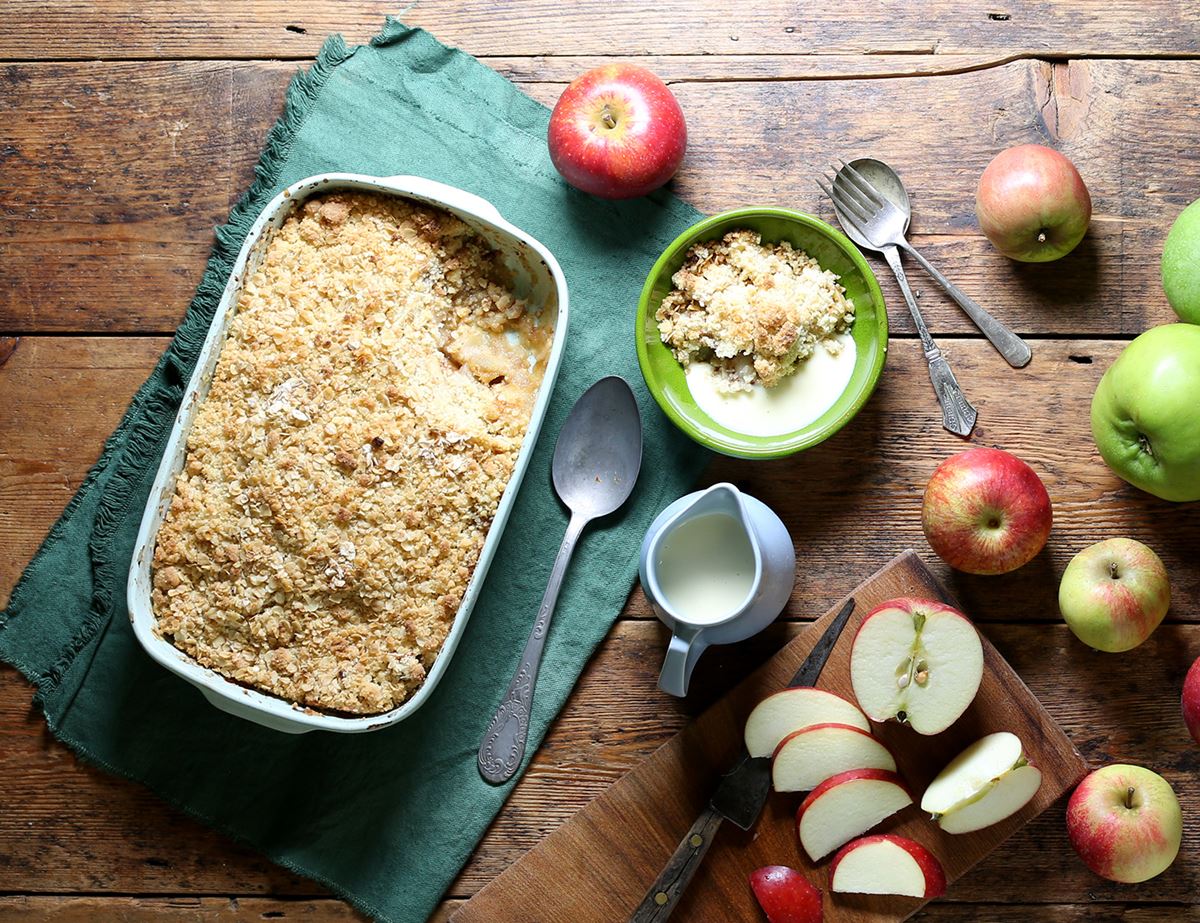 Cosying up with bowls of apple crumble and custard is what cool autumn evenings are made for. Tuck into a mix of English apples tumbled with warm spices, sweet sugar and a dash of sharp lemon juice topped with a thick, buttery layer of oaty crumble.
Ingredients
CRUMBLE FILLING:
1kg eating apples
2 tbsp sugar
1 tsp apple pie spice mix
Juice of ½ lemon
CRUMBLE TOPPING:
180g plain flour
115g sugar
115g cold salted butter
2 tbsp jumbo porridge oats
Custard or cream, to serve
Prep: 20 mins | Cook: 25-30 mins

Method
1.
Preheat your oven to 190°C/Fan 170°C/Gas 5. Peel the apples, quarter them and slice out the cores, then chop them into bite-sized chunks. Tip them into a medium-sized ovenproof dish. Sprinkle over 2 tbsp sugar and the apple pie spice mix, then squeeze over the juice of ½ lemon. Toss to coat the apples in the sugar, spices and lemon juice. Set aside (don't worry about the apples going brown. It won't affect the final dish).
2.
Tip the flour into a mixing bowl. Stir in 115g sugar. Chop in the cold butter then use your fingertips to rub the butter, flour and sugar together to make a fine sandy mixture. If you have a food processor you can use that to whizz everything together to make breadcrumbs – don't overprocess or it may start to form clumps.
3.
Sprinkle the crumble mixture over the top of the apples. Sprinle over the porrdige oats. Slide the dish into the oven and bake for 25-30 mins till golden brown. Let the crumble cool for a few mins in the dish, then serve in warm bowls with custard or cream.
4.
Apple Swap
You can swap the eating apples for Bramley apples in this crumble. Just up the sugar to 4 tbsp in the filling, as Bramleys can be a bit sharper than eating apples.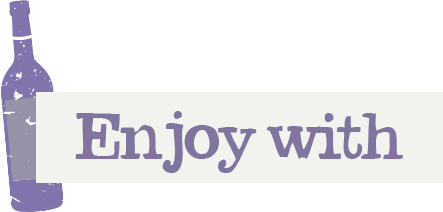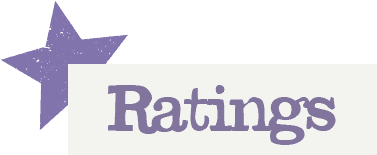 You'll need to log in to leave a rating & comment