Abel & Caerffili Pasta
2-4 people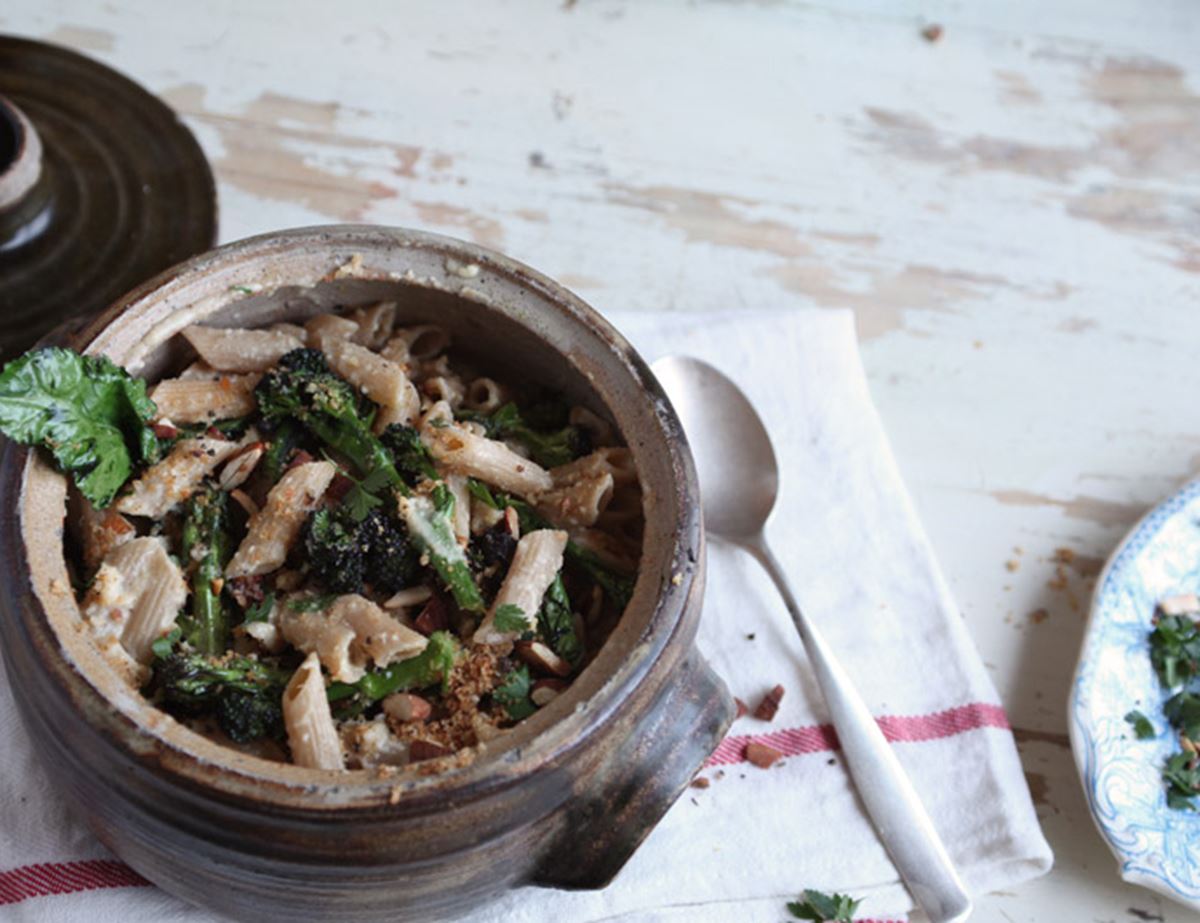 Caw's Caerffili melts like butter, creating the most incredible pasta sauce. It's rich and tangy, especially if you slosh in some cider. (This sauce is delicious made with milk if you don't have any cider, or just prefer to use milk!)
Ingredients
2 handfuls of seasonal veg*
200g Caw's caerffili
1 tbsp plain white flour
200g wholewheat penne (or any pasta)
1 tbsp butter
1 garlic clove, finely chopped
200-250ml cider
Sea salt
Freshly ground pepper
A dot of mustard or chilli powder (optional)
A few handfuls of toasted breadcrumbs
A few handfuls of chopped almonds, toasted
1 handful of fresh parsley, roughly chopped
Prep: 15 mins | Cook: 20 mins

Method
1.
Put a pan of salted water on to boil. Select and prep the seasonal veg of your choice (need a hand? See a few of our veg ideas below.)
2.
Chop the cheese into smallish cubes, or coarsely grate it. Toss the cheese with the flour.
3.
Add the pasta to the boiling water and let it simmer for 8-10 mins, till tender but still with a slight bite.
4.
Pop the butter in a saucepan and melt it on a medium-high heat. Add the garlic and sizzle till softened.
5.
Slosh in the cider and let it bubble for a couple of mins.
6.
Gradually add the cheese. Stir the melting mixture in a zig-zag pattern to avoid clumping.
7.
Taste the sauce and add more cider if needed. Season with a little salt and pepper. You can add a pinch of chilli powder or a dollop mustard to give it a kick if you like.
8.
Drain the pasta and fold it through the cheesy sauce. Add the veg and fold through. Top off with breadcrumbs, almonds and fresh chopped parsley to serve.
9.
Brilliant veg to balance this rich pasta dish include:
roasted broccoli florets or carrot slices, pan-fried parsnip slices, fresh spinach or chard, roasted onion wedges or caramelised onion slices, or some sweet sautéed leeks.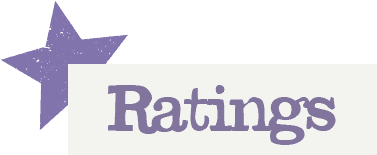 You'll need to log in to leave a rating & comment