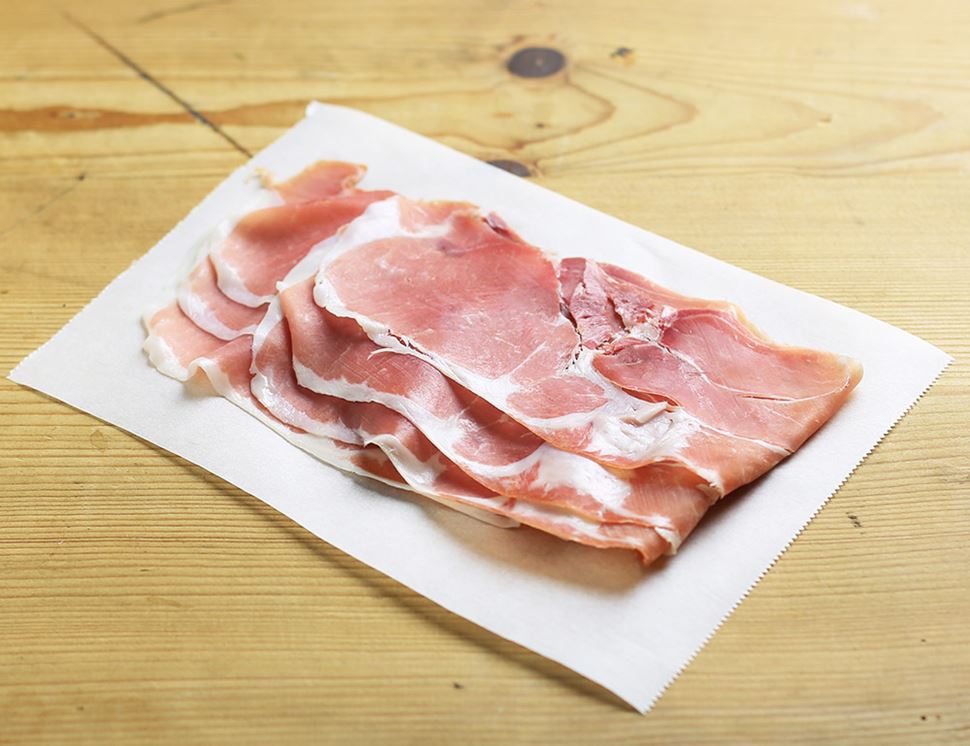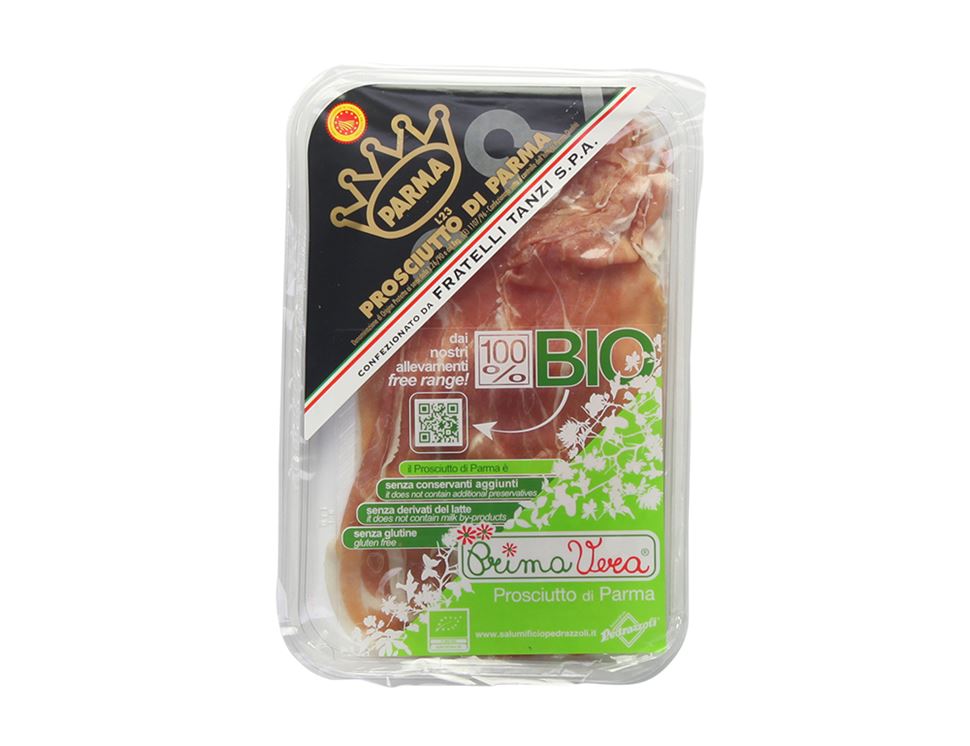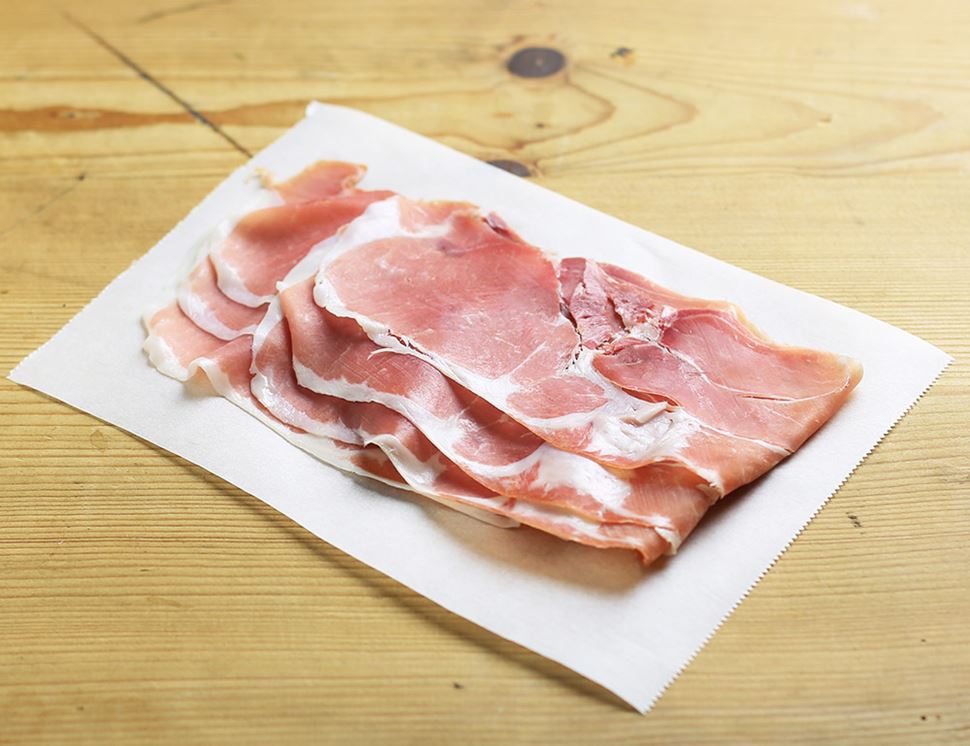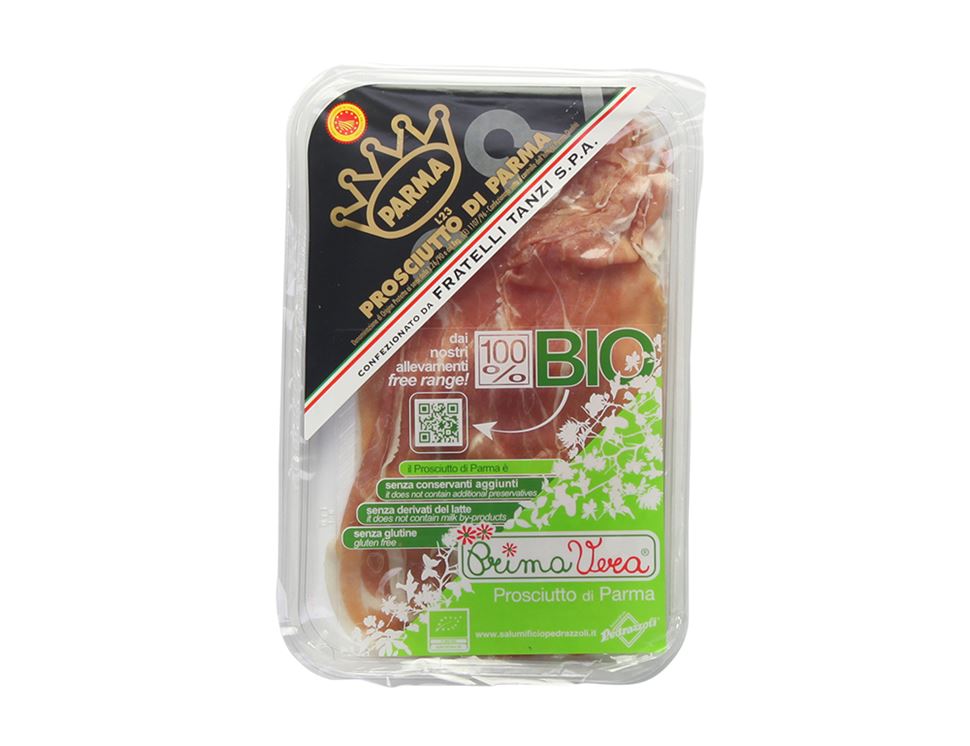 Prosciutto di Parma, Organic, Pedrazzoli (70g)
Our organic Prosciutto di Parma is made in (you guessed it) Parma, in the north of Italy and always in the traditional way. Ageing for between 16 and 18 months, completely free from preservatives lends the pork a silky texture and sweet flavour that makes fabulously delicate addition to your charcuterie board.
Charcuterie afficionados Pedrazzoli call the wonderfully fertile and productive land of Emilia-Romagna their home, a territory in the north-east of Italy. Their hands have been busy making fine Italian meats since 1951, putting over half a century of experience under their belts. In 1996, they were one of the first salumificios (Italian for where cured meat is made) to switch over to organic completely, making a conscious decision to steer away from using preservatives in their meat. And if that's not special enough, Pedrazzoli work all their magic in what's called a 'closed loop', which means they breed and rear all of the animals themselves (they've been awarded a Good Pig Award by Compassion in World Farming in recogntion of this). So they, and we, know exactly what goes into their heavenly charcuterie: decades of know-how, commitment, passion, and masterful Italian craftsmanship.


Italian pork thigh*, sea salt
Nutritional Information per 100g/ml:
Energy (kJ): 1127
Energy (kcal): 269
Protein (g): 25.0
Carbohydrate (g): 0.3
of which sugars (g): 0.3
Fat (g): 18.3
of which saturates (g): 6.4
Salt (g): 4.3

Nitrates: 0.0
Turn it into one of these
You might also like to try...