Slow Roast Pork Belly with Gooseberry Sauce
4 people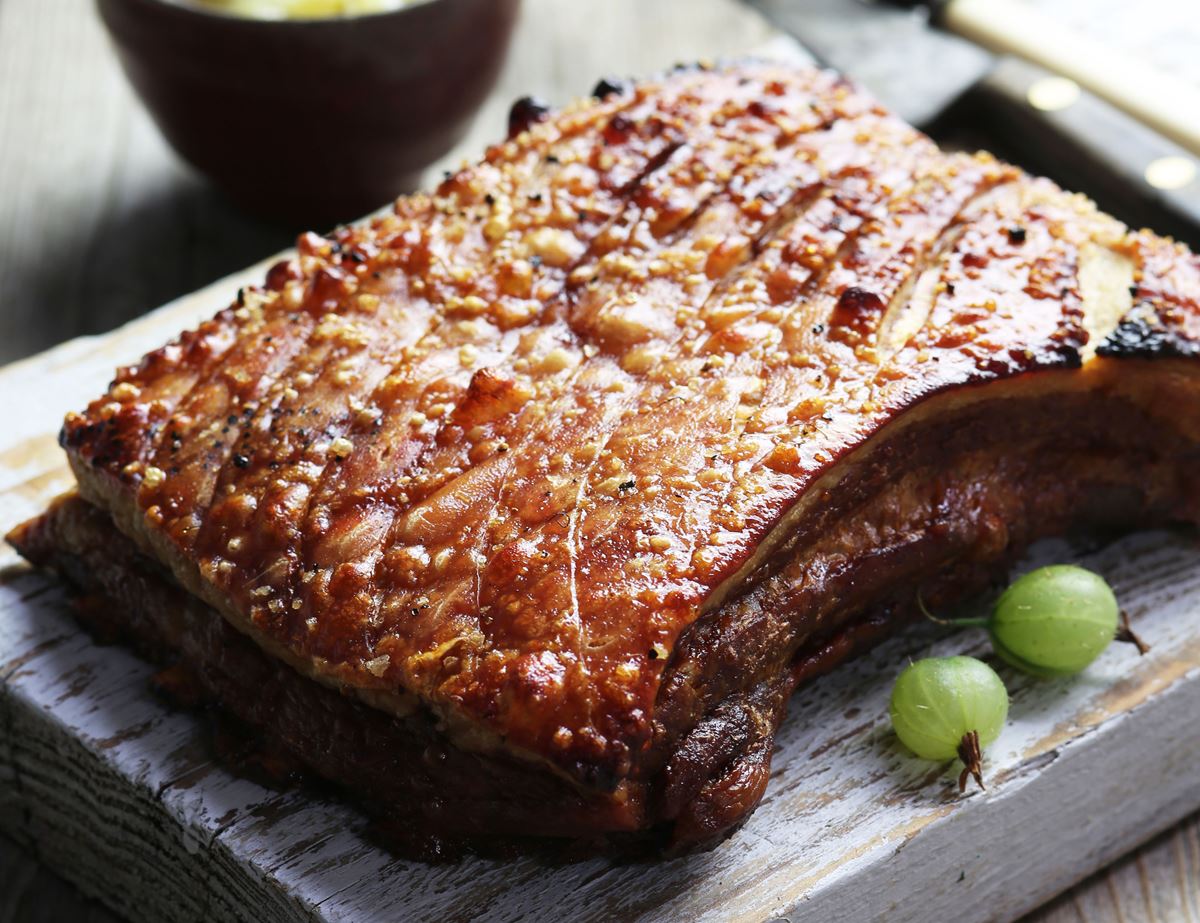 Let's get cracking on this melt-in-your-mouth, slow roasted pork belly with a tangy gooseberry sauce.
Ingredients
1.2 kg pork belly
A thumb of ginger
225g gooseberries
Prep: 15 mins + resting | Cook: 3 hrs 20-25 mins

Method
1.
Unwrap your pork belly joint and pat it dry with kitchen paper. Use a sharp knife to deeply score the skin several times, so it's slashed all over. Rub a good pinch of salt and pepper into the skin and flesh, then pop the joint in a snug roasting tin and let it come to room temperature.
2.
Heat your oven to as high as it goes, ideally 240°C/Fan 220°C/Gas 9. When the pork belly is ready, slide it into the oven and roast for 20-25 mins till the skin crackles.
3.
Turn the oven down to 170°C/Fan 150°C/Gas 3 and roast the pork for a further 3 hrs. The skin should be golden and crisp and the meat very tender.
4.
While the pork cooks, make the gooseberry sauce. Peel the ginger and finely grate it into a small pan. Slice the tops and tails off the gooseberries, then add the gooseberries to the pan with 2 tbsp water. Pop on a lid and gently heat for 5-10 mins till the gooseberries have burst and made a sauce.
5.
Taste the gooseberry sauce. Dessert gooseberries are sweet, but if you think it's too sharp, you can add a pinch of sugar or dash of honey. Set aside to cool.
6.
When the pork has finished cooking, take it out of the oven and place the pork on a board. Loosely cover with foil and rest for at least 30 mins. Slice the crackling off the top of the pork and break it into chunks, then slice the meat and serve them both with the gooseberry sauce.
7.
CRispy, Crunchy Crackling
If the skin isn't crisp enough to make crackling after the pork has roasted, slice it off in one piece when you take the pork out of the oven to rest. Lay the skin, crackling side up, on a wire rack and flash under a hot grill for 2-3 mins. This should make it crackle up.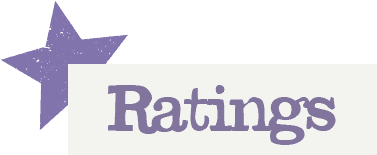 You'll need to log in to leave a rating & comment