Salted Chocolate, Spelt & Olive Oil Cookies
16-20 people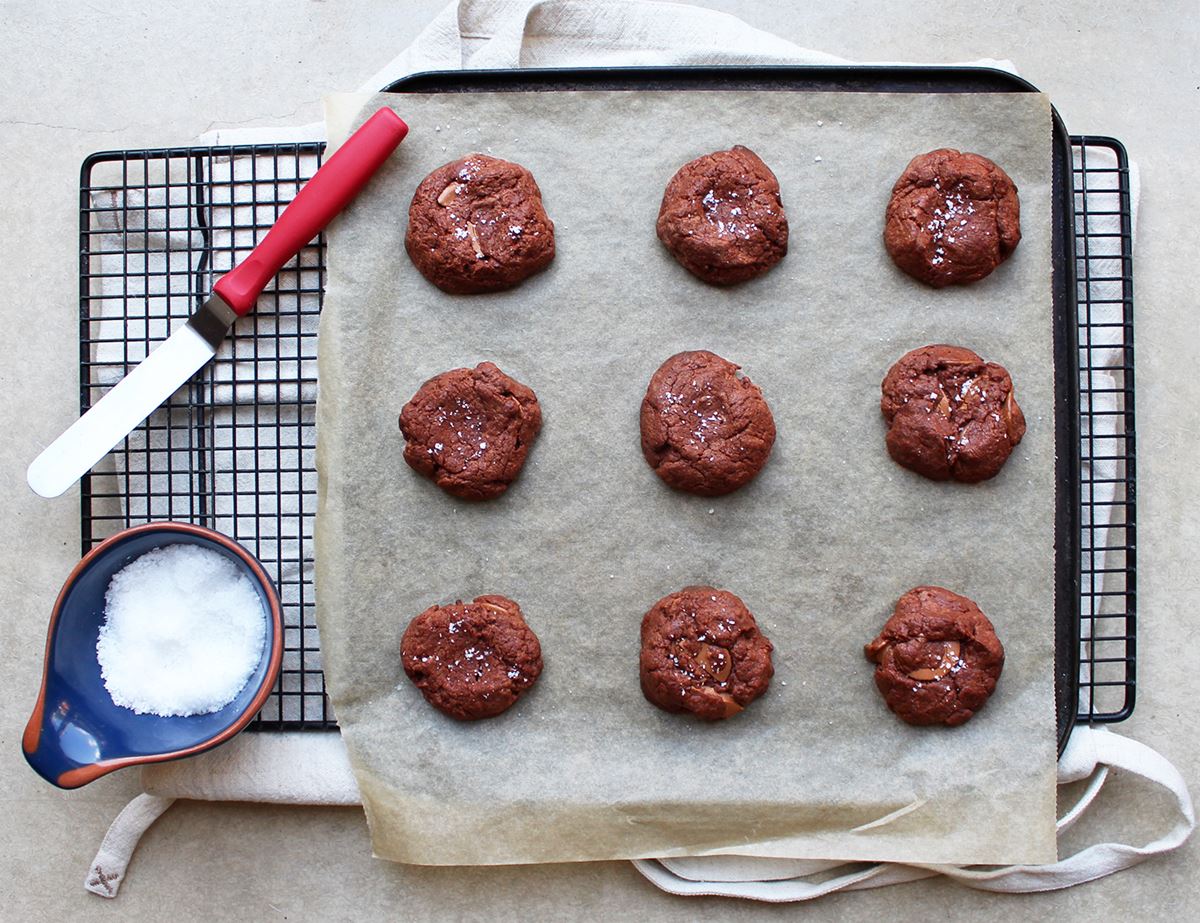 These crunchy chocolate cookies get their signature nuttiness from spelt flour, and a drizzle of olive oil makes them extra crispy. You don't need eggs or plain flour to whip up a batch of these beauties – and the best bit? They can easily be converted for a vegan crowd.
Ingredients
1 tbsp ground flax seeds
6 tbsp milk
100g dark chocolate buttons
100g milk chocolate buttons
100ml olive oil
100g sugar
200g white spelt flour
1 tsp baking powder
Prep: 30 mins | Cook: 15 mins

Method
1.
Heat your oven to 180°C/Fan 160°C/Gas 4. Tip 1 tbsp ground flax seeds into a large bowl, add 6 tbsp milk and mix to combine. Se aside to soak for 15 mins.
2.
Half-fill a medium pan with water and set it on a high heat to come to a simmer. Tip the dark chocolate buttons into a heatproof bowl – it should be the right size to sit over the top of the pan without touching the water. When the water is simmering, take the pan off the heat and sit the bowl on top. The heat from the water will gently melt the chocolate as you stir. When the mixture is thick and smooth, take the bowl off the pan and set it aside to cool.
3.
Meanwhile, break the milk chocolate buttons into small chunks. Pop them in a small bowl.
4.
The flax seeds should have soaked by now and formed a paste. Pour 100ml olive oil and 100g sugar into the bowl and stir to incorporate. Stir in the melted chocolate and chocolate chunks. Fold in the spelt flour with 1 tsp baking powder till the mixture is just combined. It should be a thick, dark dough.
5.
Line 2 baking trays with greaseproof paper. Scoop heaped tablespoons of the dough onto the baking trays, flattening each dough ball with your fingers or the back of a fork so it's about 2cm-thick. Pop the next dough scoop a few cms along from the other to give the cookies room to spread while they bake.
6.
Bake the cookies in the oven for 12-15 mins, swapping the trays round halfway through, till just set but still a little soft to the touch (they'll crisp up as they cool) and sprinkle with a little sea salt while still slightly soft. Like all good cookies, these are delicious eaten a little warm for a hint of squidge, but are satisfyingly crispy when cooled completely.
7.
Keep it vegan
It's easy to make these cookies vegan friendly. Replace the milk in step 1 with 6 tbsp water, and in step 3 use dark instead of milk chocolate – or swap in a handful of chopped dates.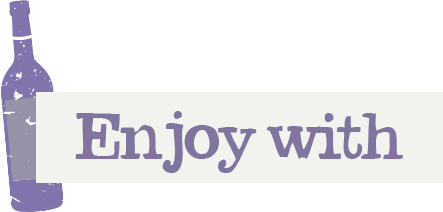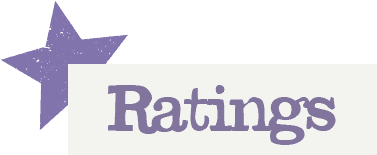 You'll need to log in to leave a rating & comment