Peking Chicken
4-6 people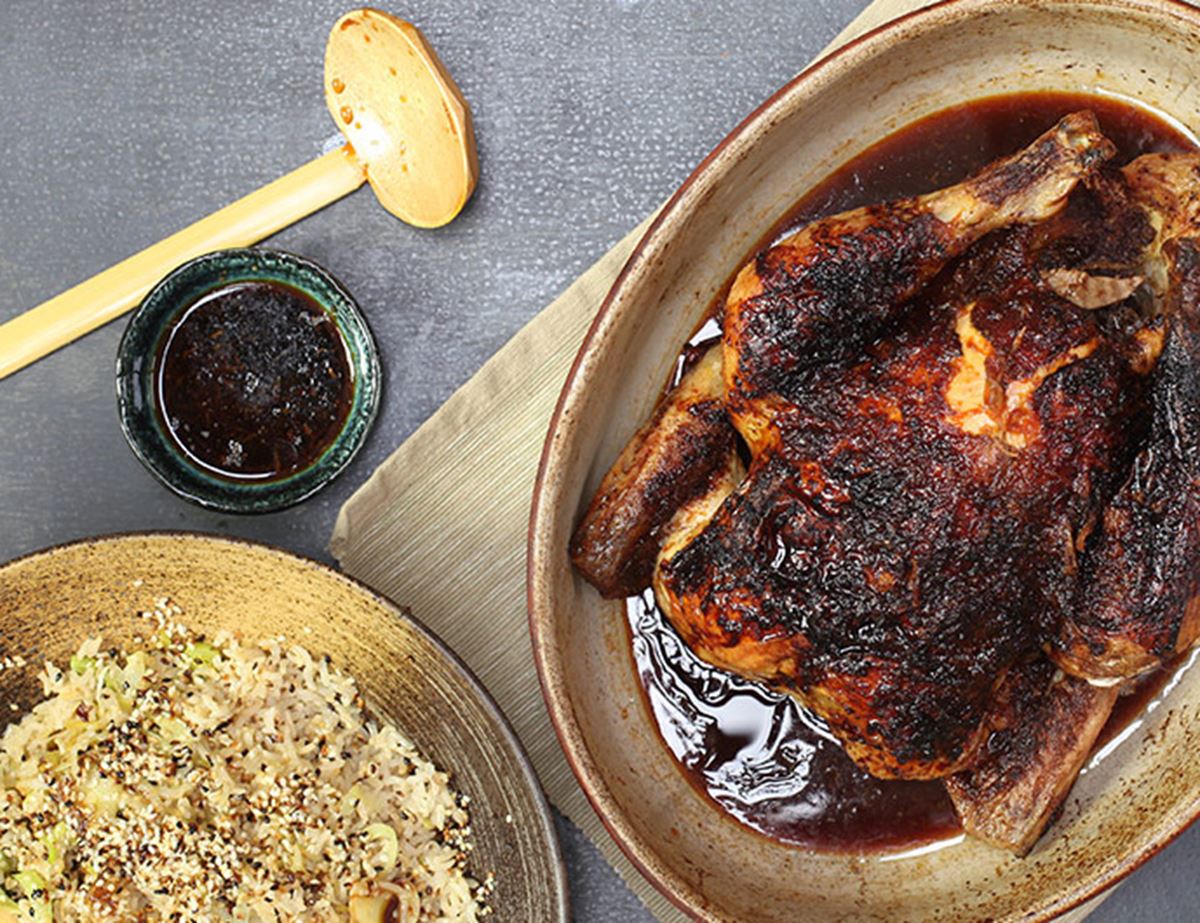 This Peking twist gives your high welfare, Devonshire chook an incredible flavour and moreish crispy-sticky skin.
Ingredients
1.7kg chicken
2 heaped tsp China 5 spice powder
1 thumb of ginger
3 garlic cloves
1 orange
1-2 tbsp honey
1 tbsp tamari
What do I do with giblets? To add extra richness to your sauce, tuck all the giblets apart from the liver (it's the silky burgundy bit) around the bird before roasting. Remove them before serving. They instantly enhance the sauce. The liver is gorgeous fried in a little butter with cumin (or China 5 spice), salt and pepper and served on toast alongside a rocket and orange salad.

Method
1.
Preheat your oven to 180°C/Gas 4. Unwrap your chicken. Remove the giblets (see our tip for them opposite). Put the chicken in a roasting tin. Dust half of your China 5 spice over the chicken. Rub it all over. Let your chicken get to room temp.
2.
Scrape the peel from your ginger with a spoon. Finely grate 1 tbsp of ginger. Smash or roughly chop the remaining ginger and pop into the cavity of the chicken. Flatten two of the garlic cloves with your hand (press firmly). Add them to the cavity as well.
3.
Finely grate or chop the remaining garlic. Scrape it into a bowl with your grated ginger. Add the remaining China 5 spice, the zest and juice of your orange, honey and tamari. Whisk. Set aside. This is your Peking glaze.
4.
Wrap your chicken tightly with foil. Roast in the oven for 1 hr.
5.
Remove the chicken from the oven. Turn the oven up to 220°C/Gas 7. Uncover the chicken. Baste with your Peking glaze. Add any remaining glaze to the pan juices. Return to the oven. Cook for 15 mins or till golden and the juices on the fattest part of the leg run clear when poked with a knife. Cook a little longer if the juices are not clear.
6.
Let the chicken rest a good 30 mins to 1 hr before carving. Gloss with the Peking pan juices before serving and drizzle a good bit of sauce over your meat once it's carved and on your plate.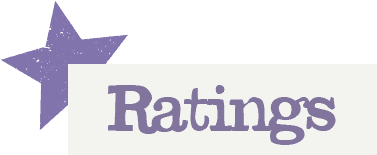 You'll need to log in to leave a rating & comment