Minute Steaks with Sweet Tamari Sauce & Rice Noodles
2 people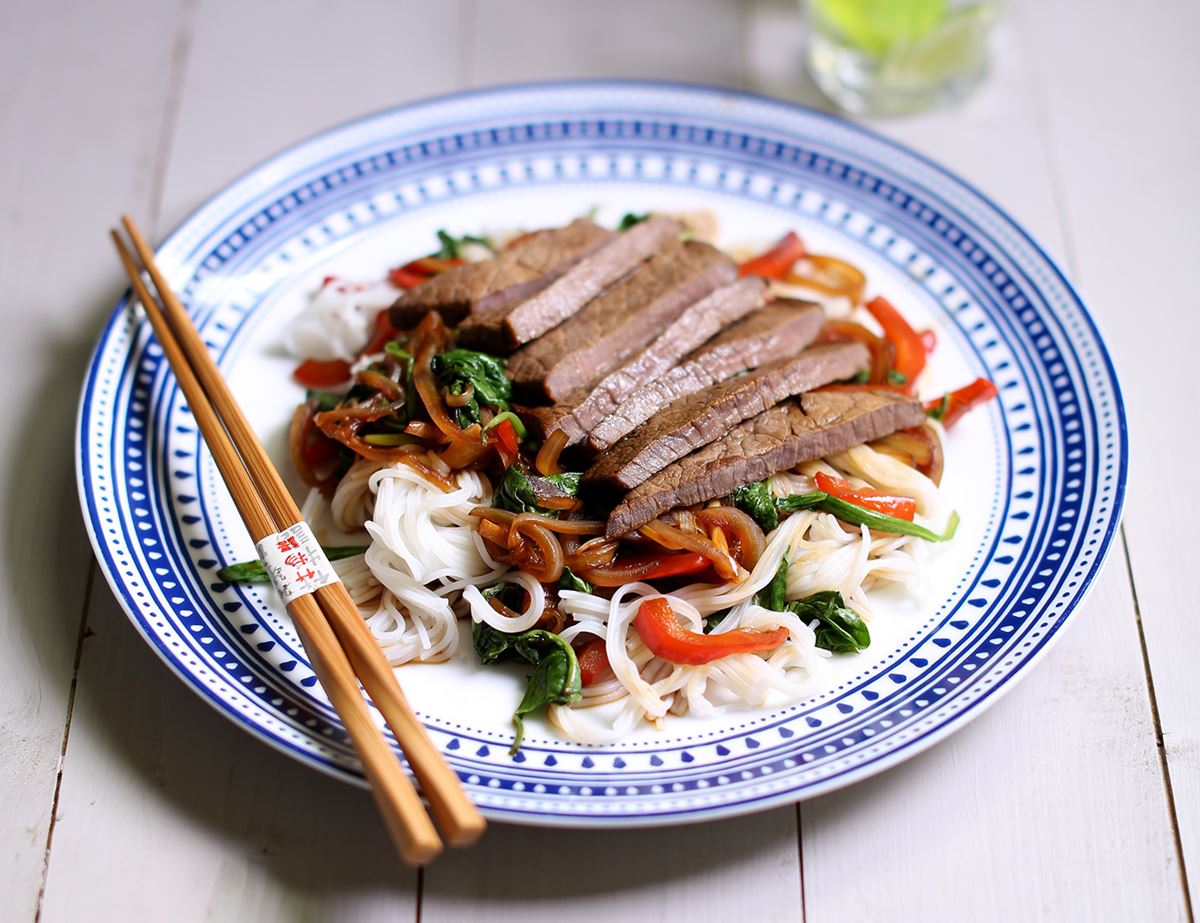 Our organic minute steaks get a sticky-sweet marinade in this tamari-based twist on teriyaki, which also doubles as a flavour-packed sauce for stir-fried veg and tender rice noodles.
Ingredients
50g tamari
50g maple syrup
2 tbsp brown rice vinegar
2 top rump minute steaks
1 onion
1 red pepper
1 garlic clove
2 bundles of Thai rice noodles
50g baby leaf spinach
1 tbsp sunflower, coconut or olive oil

Method
1.
Fill your kettle and boil it. Pour the tamari and maple syrup into a shallow dish. Stir in 2 tbsp brown rice vinegar. Add the steaks and turn to coat in the sticky tamari sauce. Set aside to marinate while you prepare the veg.
2.
Peel and finely slice the onion. Halve the pepper, scoop out the white seeds and pith, then finely slice the pepper. Peel and finely chop the garlic.
3.
Pop 2 bundles of Thai rice noodles into a large dish or bowl and pour over enough boiling water from your kettle to cover them. Boil more water if you need to. Set aside to soak for 4-5 mins, while you cook the steaks.
4.
Warm a large frying pan for 2 mins over a high heat, then add ½ tbsp oil and swirl to coat the pan. Lift the minute steaks out of the tamari sauce, shaking off any excess (keep the sauce for later) and add the steaks to the frying pan. Fry for 30 secs-1 min on each side, depending on how well done you like your steaks.
5.
Lift the steaks out of the pan and set aside on a board or warm plate. Loosely cover with foil and set aside to rest. Take the pan off the heat.
6.
While the steaks rest, check the noodles before you start on the veg. If you bite into 1 it should be tender all the way through without being too soft. If they're still a bit chalky, let the noodles soak for another 2 mins before draining them.
7.
Wipe the steak frying pan clean. Add another ½ tbsp oil and the garlic. Sizzle, stirring, for 15 secs, then add the veg. Stir fry for 5 mins till they are just tender and have picked up a little colour.
8.
Add the drained noodles to the veg. Pour in the leftover tamari sauce. Pick up and drop everything with 2 forks to mix it all together.
9.
Stir the spinach into the veg to just wilt it. Divide the noodles and veg between 2 warm plates. Slice the steak and use it to top the noodles. Serve straight away.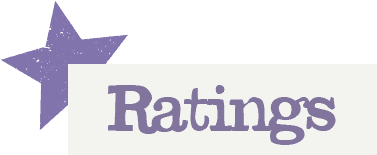 You'll need to log in to leave a rating & comment