MarmalAID Glazed Hot Cross Buns
12 people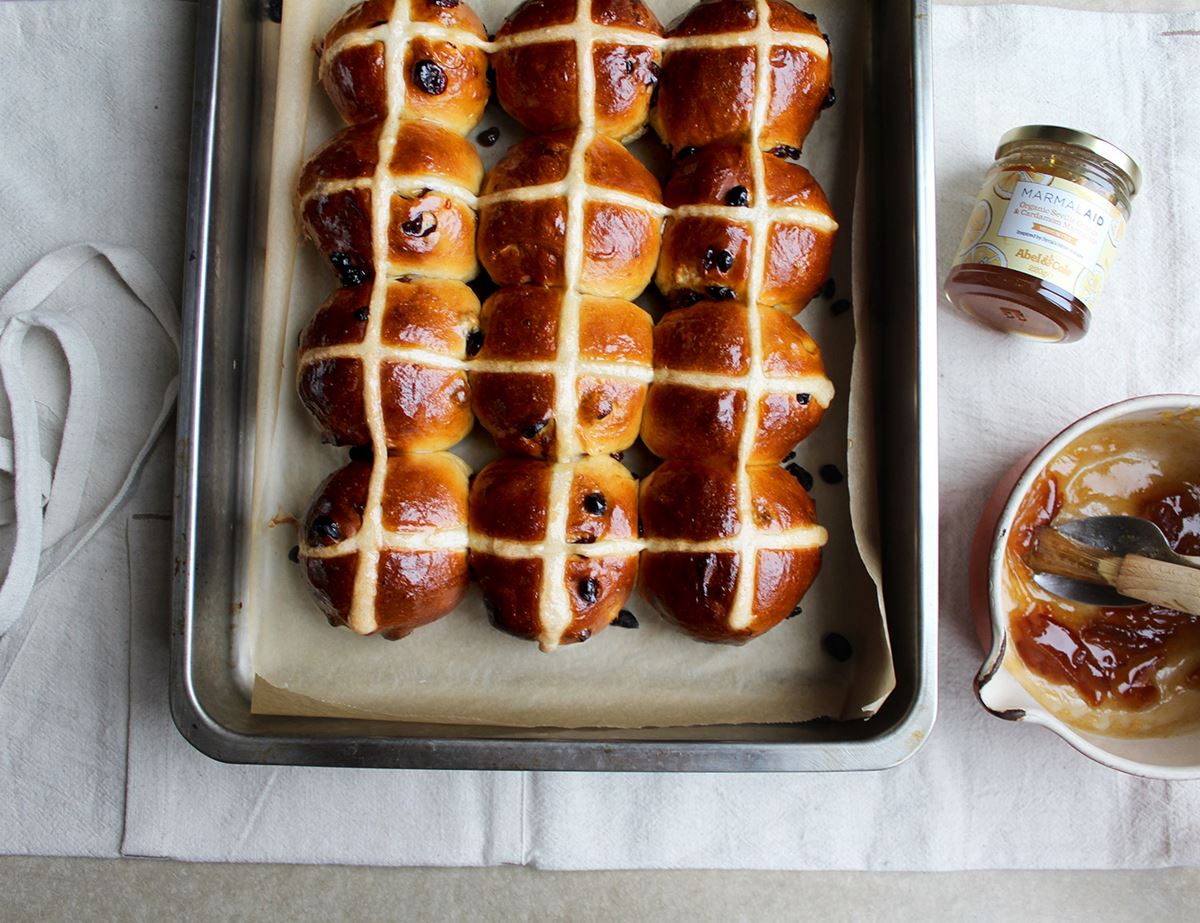 Hot cross buns are an Easter essential and our Sam has come up with this must-make recipe for soft and sticky hot cross buns that are stuffed full of citrus zest, cranberries, raisins and sultanas, and glazed with Seville Orange & Cardamom MarmalAID. Split and slather with butter for the perfect Good Friday afternoon tea.
Ingredients
300ml full cream milk
50g unsalted butter
500g strong bread flour, plus extra for dusting
60g raw cane sugar
7g quick yeast
1 egg
50g dried cranberries
1 lemon, zest only
1 orange, zest only
80g raisins
80g sultanas
1 tsp ground cinnamon
½ tsp ground ginger
½ nutmeg
3 tbsp plain flour
100g Seville Orange & Cardamom MarmalAID
Prep: 15 mins + rising | Cook: 20 mins

Method
1.
Pour 300ml full cream milk into a pan and bring to a gentle simmer. Add 50g butter to the pan and swirl around till dissolved. Remove the pan from the heat and allow it to cool to a just-warm temperature – skin temperature is perfect.
2.
Tip 500g strong bread flour into a stand mixer bowl, along with a very generous pinch of salt, 60g sugar and 7g fast yeast. Pour in the warm milk and butter, and crack in the egg. Use a hook attachment to mix well, until smooth and elastic in texture. If you don't have a stand mixer, beat with a wooden spoon till combined and sticky, then transfer the dough to a clean worktop and knead with your hands till smooth and elastic. Cover the dough in the bowl with food wrap or a tea towel and pop to one side, somewhere warm, until doubled in size, about 1 hr.
3.
Chop the dried cranberries into smaller pieces. Finely grate the lemon and orange zest. Add the cranberries and citrus zest to the dough, along with 80g raisins, 80g sultanas, 1 tsp ground cinnamon, ½ tsp ground ginger and grate in half a nutmeg. Mix the fruit and spices into the dough until evenly distributed. Cover the dough again and prove for a further 1 hr.
4.
Divide the dough into 12 pieces, and use lightly floured hands to shape each piece into a smooth ball. Line a baking tray and arrange the buns on it, leaving a 2cm gap between each one. Cover the tray with a tea towel and let the buns prove for a final 1 hr till doubled in size.
5.
Warm your oven to 220°C/Fan 200°C/Gas 7. Spoon 3 tbsp plain flour into a small bowl. Mix the flour with 10-12 tbsp cold water, a little at a time, till it forms a smooth, thick paste. Scoop the paste into a piping bag and pipe across the buns, so that each bun has a white cross on top (or use a butter knife to press a cross into each bun, then use a teaspoon to spoon in the flour paste). Slide the buns into the oven and bake for 20 mins, till the buns are risen, golden and cooked through. They should feel light when you pick them up.
6.
While the buns bake, scoop the MarmalAID into a small pan and warm till it's runny. Brush the MarmalAID onto the warm, cooked buns. Serve warm with butter, or allow to cool and toast.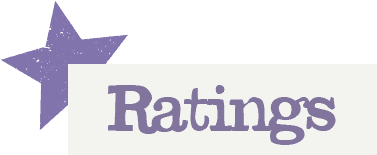 You'll need to log in to leave a rating & comment