MarmalAID & Almond Upside-Down Cake
6-8 people
A topsy-turvy treat, this tender almond sponge is made upside down with the toppings in the bottom of the tin. Bake and flip it over to reveal a fluffy cake crowned with juicy orange slices in a glossy MarmalAID glaze.
Ingredients
250g butter, room temperature, plus extra for greasing
220g Seville Orange & Cardamom MarmalAID
3 oranges
200g caster sugar
3 eggs
5 tbsp milk
100g plain flour
100g ground almonds
1 tsp baking powder
Double cream, to serve
Prep: 20 mins | Cook: 50 mins-1 hr

Method
1.
Preheat your oven to 180°C/Fan 160°C/Gas 4. Grease a 25cm springform tin and line the base and sides with greaseproof paper.
2.
Spoon the MarmalAID straight onto the base of the lined tin, and spread it out to make an even layer. Cut as much peel and pith off the oranges as you can, then slice the oranges into 1cm-thick rounds. Arrange the orange slices in the bottom of the tin to make an even layer on top of the MarmalAID. Set the tin to one side.
3.
Tip the sugar into a large mixing bowl and add the room temperature butter. Beat the butter and sugar together to make a pale, creamy mixture. Add the eggs, one at a time, beating vigorously to fully incorporate them. Add the milk and beat to combine.
4.
Sift the flour into the bowl and tip in the ground almonds and baking powder. Fold the dry and wet ingredients together so they're just combined. Spoon the cake batter into the tin on top of the orange slices. Pop the cake tin on a baking tray and slide it into the hot oven for 50 mins-1 hr, or till dark brown on top, firm to the touch and a skewer inserted into the centre of the cake comes out clean.
5.
Once baked, let the cake cool in the tin for 5-10 mins then carefully turn it out onto a plate. Release the tin and peel away the greaseproof paper. Serve in warm slices with double cream.

(£2.00 per 100g)

£1.50 from every jar is donated to the Hands Up Foundation, who raise funds for projects in Syria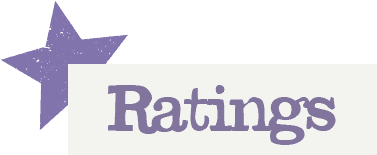 You'll need to log in to leave a rating & comment