Kohlrabi Slaw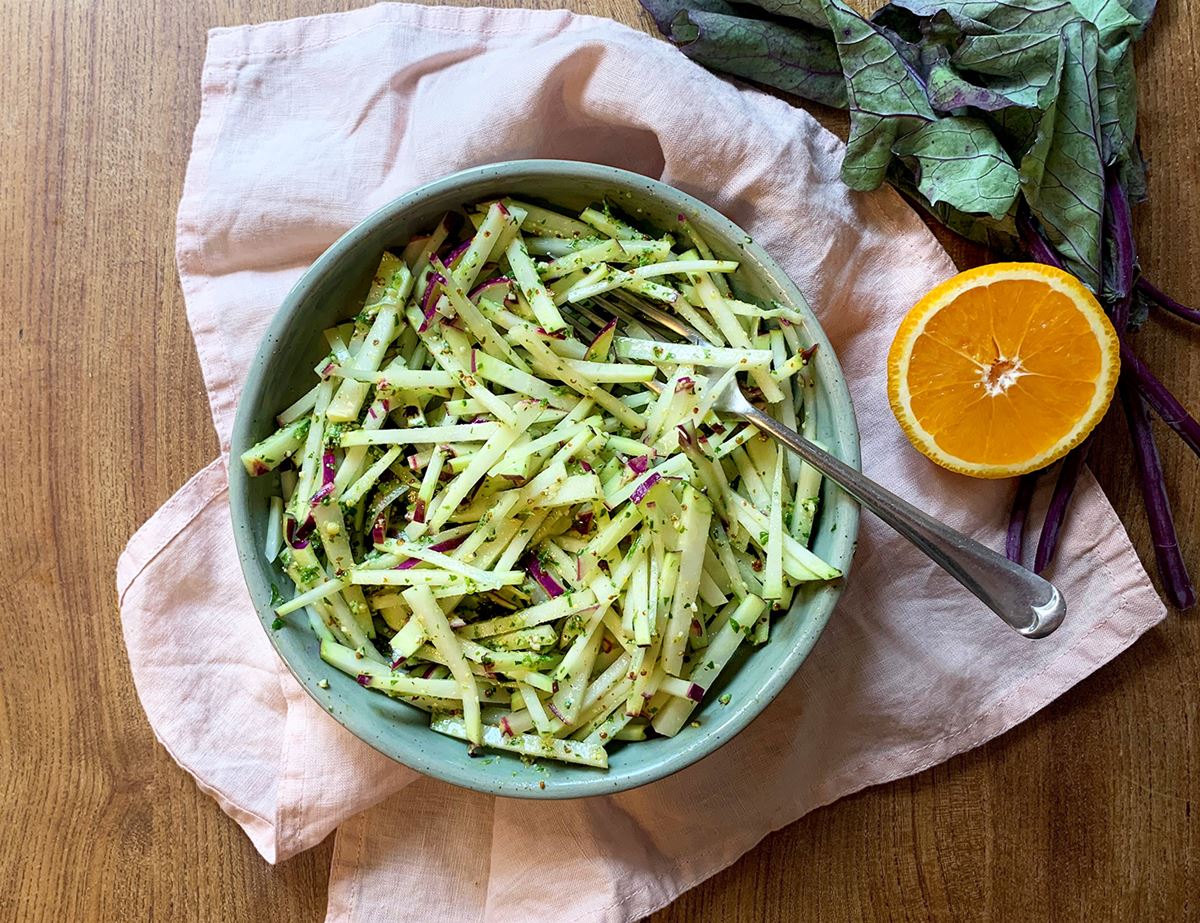 Greetings, Earthlings. Not sure what to do with the purple or green Martian-looking, radish-tasting veg in your box? They're called kohlrabi, and their crisp texture and mild flavour make them perfect for slicing and tossing with a tangy dressing to create a crunchy, refreshing slaw.
Ingredients
1 kohlrabi
½ orange, juice only
1 tbsp wholegrain mustard
2 tbsp olive oil
1 tbsp cider vinegar
A handful of soft herbs, such as mint, dill or parsley
Sea salt
Freshly ground pepper
Prep: 20 mins | Cook: nil

Method
1.
Trim the leaves off the kohlrabi and set them aside. Slice the base off the kohlrabi.
2.
Using a sharp knife, cut the kohlrabi into thin slices, then cut the slices into thin matchsticks. You can use a mandoline for this if you have one.
3.
Squeeze the juice from half the orange into a large bowl. Whisk in the mustard, olive oil, and vinegar. Finely chop some fresh herbs (dill, mint or parsley are great in this slaw) and add them to the bowl. Stir in a pinch of salt and pepper.
4.
Add the kohlrabi to the dressing and toss together to mix.
5.
In touch with your peelings
You don't have to peel the skin off the kohlrabi, it will add colour and a different texture to the slaw. If your kohlrabi is on the larger or older side, the skin might be a little tough and so you may prefer to peel it.
6.
Taking things slaw
Kohlrabi is a great addition to your favourite slaw, and makes a great substitute for traditional slaw ingredients like carrots, cabbage and apples.
7.
Leaf it in
You can rinse and finely shred the kohlrabi leaves and add them to your slaw.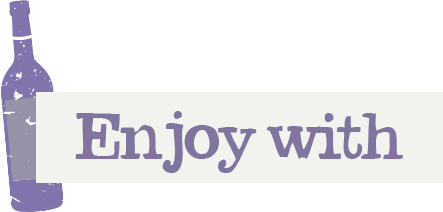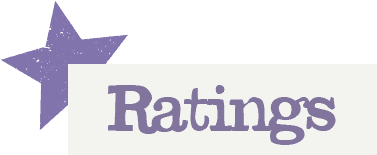 You'll need to log in to leave a rating & comment