zzzzzzzzzzzzzBlueberry Pudding Yorkshires
12 people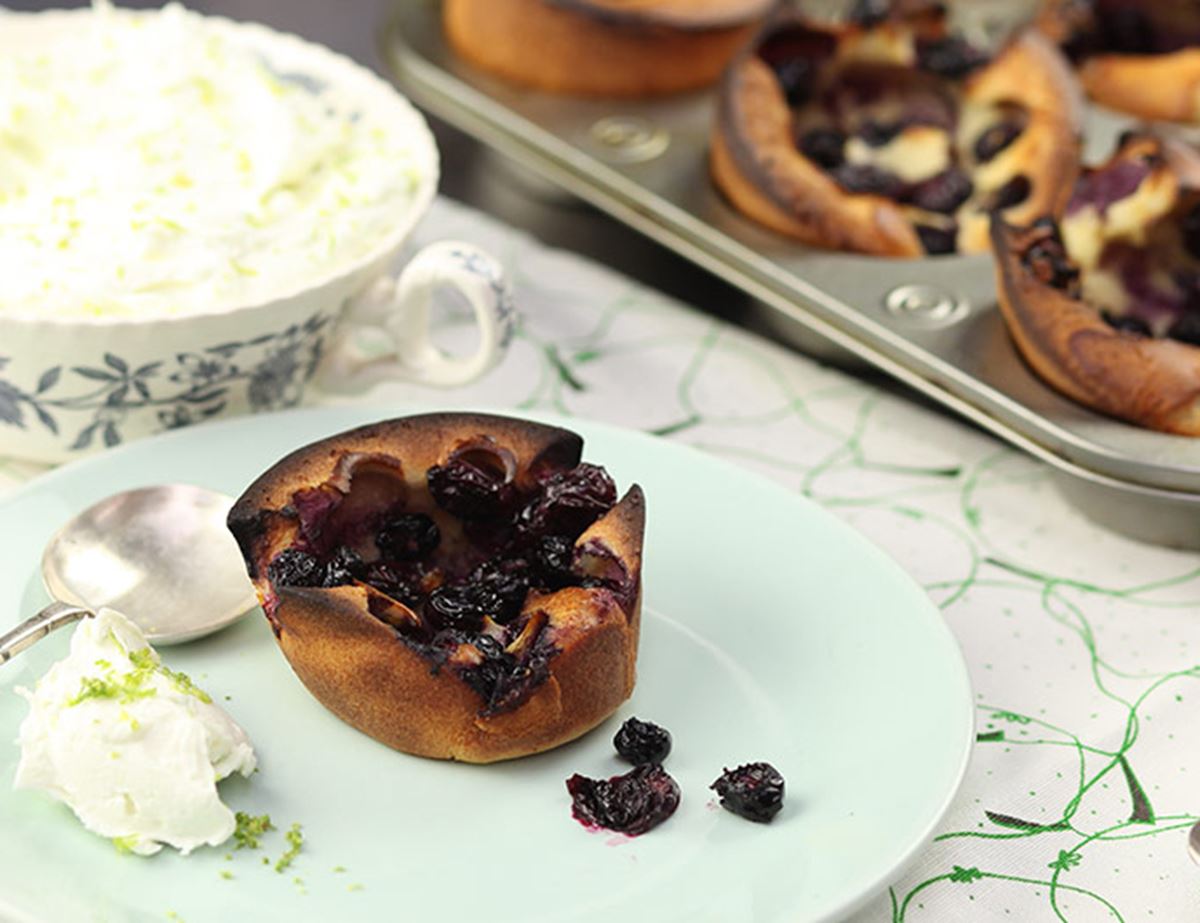 It's Yorkshire Pudding Day every day at Abel & Cole. Especially with Jassy's delightfully sweet blueberry twist on the classic.
Ingredients
150g plain flour
2 tbsp caster sugar
Sea salt
2 eggs
25g butter, melted
200ml milk
Sunflower oil
125g blueberries
250g tub mascarpone
1 lime
Icing sugar, to taste
Tip If you don't have a deep muffin tin, just use an ordinary bun tin. You might not be able to fit all the batter in the tin but your puddings will puff up just the same.

Method
1.
Sift the flour into a mixing bowl. Stir in the caster sugar and a pinch of sea salt.
2.
Beat the eggs, melted butter and milk together. Slosh a little of the egg and milk mixture into the flour and whisk to make a thick paste. Carry on sloshing in the milk and whisking till you have a thick batter. It should be the same consistency as double cream. Pop a clean tea towel over the bowl and leave it to rest for 1 hour.
3.
Heat your oven to 230°C/Gas 8. Pour ½ tsp sunflower oil into each hole in a 12-hole muffin tin (or two 6-hole muffin tins). Pop in the oven to heat for around 20 mins. You want the oil to be smoking hot.
4.
Spoon the batter into the hot muffin tin. Sprinkle the blueberries on top. Bake for 20 mins till the puddings have puffed up and are a dark golden brown.
5.
While the puddings are baking, tip the mascarpone into a bowl. Finely grate the zest from the lime and juice it. Add the lime zest and juice to the mascarpone. Sift in 1-2 tbsp icing sugar. Beat together with a wooden spoon. Taste and add more icing sugar if you think it needs to be sweeter.
6.
When the puddings are ready, pop them out of the tin and serve them straight away with the lime mascarpone.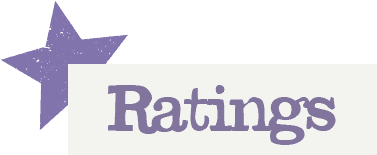 You'll need to log in to leave a rating & comment
Extremely tasty, and perfect texture ! It's delicious, thank you for this recipe !