Earl Grey Tea & Biscuits Ice Cream
4-8 people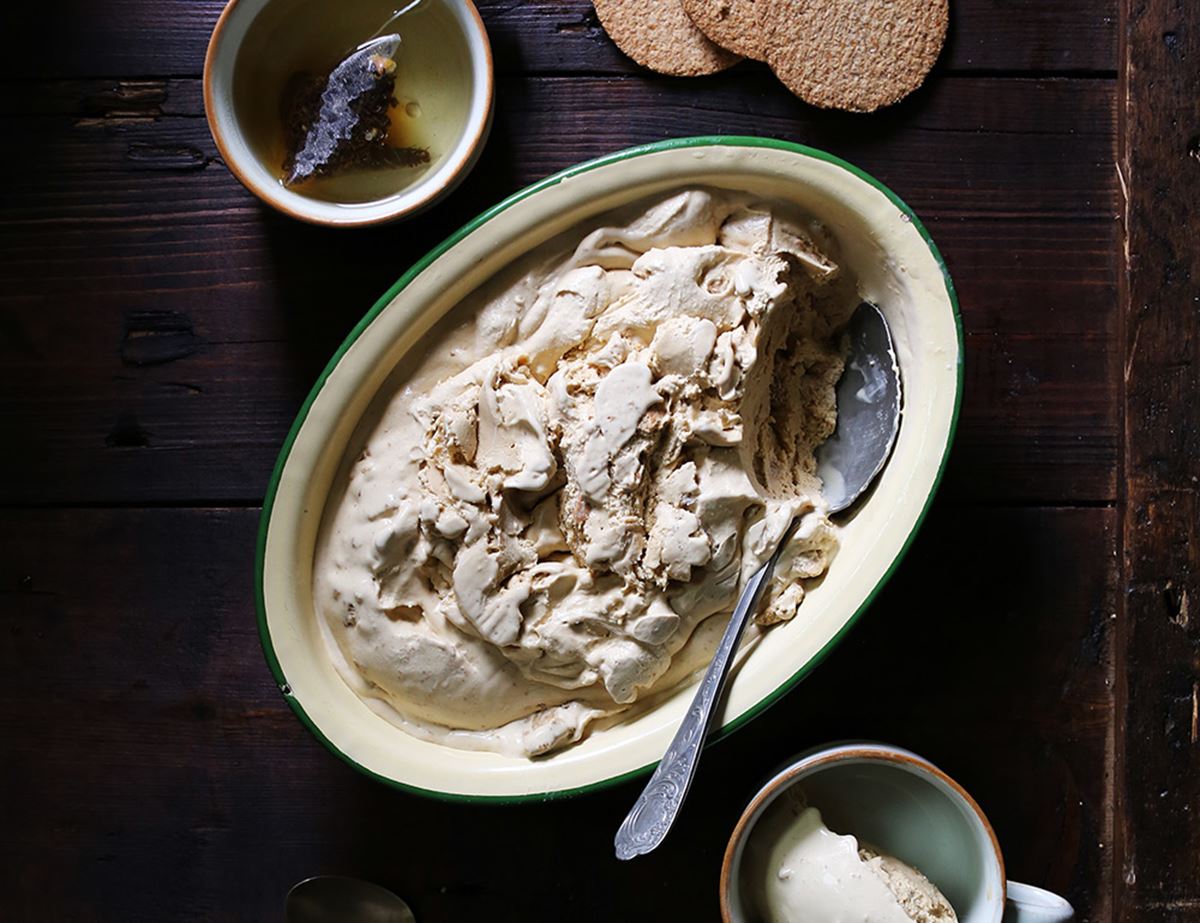 A steaming cup of tea and a couple of digestives for dunking? Think again. Rich cream and luscious Guernsey milk are infused with Earl Grey tea and then churned into a soft ice cream, with crumbles of biscuits swirled in. One scoop or two?
Ingredients
400ml Guernsey milk
600ml double cream
5 Earl Grey teabags
150g sugar
7 egg yolks
5 digestive biscuits
Prep: 30 mins + freezing | Cook: 40 mins

Method
1.
Pour the Guernsey milk and double cream into a large pan. Drop in 5 teabags. Bring to a simmer, then remove from the heat. Set aside for 30 mins, to infuse the liquid with the tea.
2.
Measure out 150g sugar and tip into a large heatproof bowl. Separate the yolks and whites of the eggs, and add the yolks to the bowl (save the whites to make meringues another day). Use a whisk to beat the sugar and yolks together, till the mixture is thick, creamy and pale in colour.
3.
Pop the pan with the milk back on the heat and bring to a gentle simmer. When the pan starts to simmer, remove and discard the teabags. Carefully pour the milk into sugar and eggs in a slow trickle, whisking everything together at the same time. Once the milk, eggs and sugar are combined, pour it back into the pan through a sieve to remove any lumps. Turn the heat to low and frequently stir with a wooden spoon, making sure to scrape the bottom of the pan, till the mixture reaches a smooth custard consistency. Remove the pan from the heat and allow to cool (popping the bottom of the pan into a large bowl or tray with iced water will speed this up).
4.
Pour the mixture into your ice cream maker and follow the manufacturer's instructions to churn. No ice cream mixer? Pour into a freezerproof tub and freeze, stirring with a fork every 1-2 hrs to break up any ice crystals till the ice cream is smooth.
5.
While the ice cream is churning or freezing, break up the digestive biscuits into small chunks. When the ice cream reaches a soft set thickness, stir in the biscuit pieces. Store the ice cream in the freezer till solid, and eat within 3 months.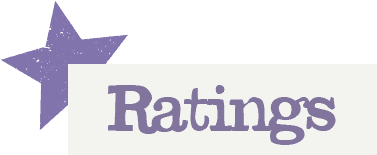 You'll need to log in to leave a rating & comment