Crisscross Christmas Duck with Mulled Plum Sauce
6 people
This festive twist on the classic plum sauce is off this planet delicious, the duck sublime.
Ingredients
2kg whole duck*
2 oranges
2 tsp ground cinnamon
2 tsp ground ginger
1 tsp ground cloves
1 tsp freshly ground black pepper
8-10 plums, halved and stoned
16 cloves
10 whole peppercorns
2 cinnamon sticks, broken up
4 bay leaves
1 bulb of garlic, halved
400ml red wine (we used our Tupungato Malbec)
3 tbsp brown or Demerara sugar
A good pinch of sea salt
*Add 5 mins cooking time for each extra 100g. For a 2.3kg bird, you'd roast it for 1 hr breastside down. For 2.6kg, 1 hr 15 mins. Perfect with dauphinoise spuds, sprouts in almond butter and spiced rye bread sauce. Find the recipes at www.abelandcole.co.uk/recipes

Method
1.
Preheat oven to 220°C/Gas 7. Unwrap your duck. Remove the giblets and neck (use them to make gravy and pâté later). Let the duck sit for an hour, so it comes to room temperature.
2.
Mix zest from the oranges with ground cinnamon, ginger, cloves and pepper.
3.
Score the fat in a crisscross pattern. Pop your duck in a large roasting tray. Massage the zesty spice mix all over and inside the duck. Flip the duck so it's breast-side down.
4.
Arrange your plums around the duck. Scatter half the whole spices (cloves, peppercorns, broken cinnamon), half the bay, the halved garlic bulb and two orange halves in and around the duck. Pour in half the wine. Tip some into the cavity. Lower heat to 180°C/Gas 4. Roast for 45 mins.
5.
Heat the remaining wine with the rest of your spices, bay and the juice from the remaining orange. Add 2 tbsp sugar. Gently simmer for 15 mins. Take off heat. Let it stand till the duck is done.
6.
After 45 mins cooking, remove duck from oven. Carefully turn the duck over, so the breast is now facing up. Dust some sea salt over the scored fat. Roast for a further 25 mins, or till the fat is crisp.
7.
Pierce the fattest bit of the leg. If the juices run clear and the leg easily tugs away, it's done. If not, cook a bit longer. Once cooked, dust 1 tbsp sugar over the top. Rest for 30 mins before carving.
8.
Strain the mulled wine. Warm. Add the roasted plums from around the duck to the simmering wine, along with 50ml of the duck roasting juices. Simmer till steamy. Purée till smooth. Taste. Add more sugar or spice if you like.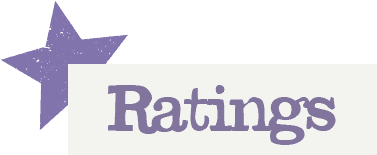 You'll need to log in to leave a rating & comment