Classic Pancakes
3-4 people
This is one of the most delicious pancake recipes around. It's tried and tested. It's wonderful with a simple dusting of sugar and a good squeeze of lemon, or check our fruit & veg themed ideas below.
Ingredients
210g plain white flour
1 tbsp caster sugar
½ tsp baking powder
½ tsp salt
450ml milk (preferably cow's milk, but soya milk can be used)
2 tbsp butter, plus extra for serving
2 large eggs
To serve:
Butter
Caster sugar
Fresh or bottled lemon juice
Crêped Crusaders While lemon and sugar are pancake superstars, the stuff from your box works wonders too. Here are a few little combos to get your tastebuds jumping: • Mushrooms with cream, a splash of brandy or white wine, garlic and parsley • 15-minute marmalade • Caramelised onions or leeks and goat's cheese • Broccoli and an oozy cheese sauce • Apple or pear slices fried in butter with cinnamon and sugar • Slices of bananas, peanut butter and a creamy chocolate sauce • Fresh pineapple, vanilla, chilli, lime and agave syrup

Method
1.
Get your pancake pan on the heat – if you don't have a fancy pants pancake pan, no fear, just get the biggest frying pan you've got – non-stick, preferably. Pop it over a medium flame to warm while you mix up your batter.
2.
Mix flour, sugar, baking powder and salt in a medium bowl. Add the milk and eggs. Melt 2 tbsp of butter in the pan your warming pan. Drizzle into the bowl. Whip up the ingredients until smooth.
3.
If you have a nice little pouring jug, tip the batter (or as much as you can) into the jug - this is the least messy way of transferring the batter to the pan!
4.
For each pancake, drizzle about 50ml (¼ cup or about 4 tbsp) batter into the centre of the pan. Immediately rotate the pan until a thin film covers the entire base of the pan, right up the edges. Cook until light brown. Run a wide spatula around the edge to loosen; turn and cook the other side until light brown. Or, get some fancy flipping action going.
5.
Repeat until all the batter's used up. Butter, sugar and lemon drizzle the pancakes and fold in quarters as you go along – this will keep them warm and means they'll be ready to serve once you're done. Tuck in.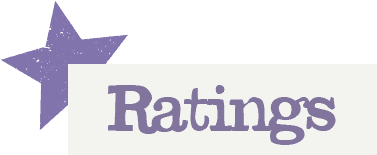 You'll need to log in to leave a rating & comment