Christmas Dumplings with Spiced Cranberry Dip
4 people
Making homemade gyoza style dumplings is easy, and so is whipping up inventive fillings when you have a fridge full of Christmas leftovers. Below are some ideas – let us know what you come up with!
Ingredients
Dumpling Wrappers:
250g plain white flour, plus more for dusting
Spiced Cranberry Dip:
4 tbsp cranberry sauce
1 tbsp cider vinegar
1 tsp tamari
½ red chilli, chopped
1 star anise
Christmas Leftover Fillings:
Shredded sprouts fried in coconut oil with chilli flakes
Chopped cold turkey & shredded red cabbage mixed with a splash tamari and a pinch ground star anise
Diced roasted root veg tossed with freshly grated ginger & thinly sliced chestnuts
Prep: 30 mins | Cook: 20 mins

Method
1.
To make the dumpling dough, whisk ¼ tsp sea salt with 125ml lukewarm water and ½ tsp neutral oil, such as sunflower or rapeseed. Stir in the flour. Knead till it becomes a dough. Cover and set aside to rest for 15 mins.
2.
While the dough rests, make the cranberry dip. Pop all the ingredients into a pan with 1 tbsp water. Whisk together and simmer for 5 mins. Leave chunky or strain for a smoother dip. Set aside (it's good warm or cold).
3.
Knead the rested dough on a floured surface till elastic and shiny. Add more flour or water, if needed.
4.
Dust a board with flour. Pinch a small ball of dough, and roll thinly as you can. Use a large round cutter (about 8cm in diameter) to make a circular wrapper.
5.
Decide what you want to fill your dumplings with, making sure it's all finely chopped or shredded.
6.
Place a rounded tsp of filling in the centre of each wrapper. Moisten the edges with water. Fold in half and press to seal. Repeat with the other wrappers.
7.
Set a frying pan over high heat. Add 1 tbsp oil. Lay the dumplings in the pan with a little space between each (you can do this in batches). Cook till crisp and brown on each side, then pour in 2-3 tbsp water. Cover the pan and let the dumplings steam for 5 mins till the water evaporates. Transfer the dumplings to a plate. Serve warm with the spiced cranberry dipping sauce.
8.
Get Ahead
You can make the dumpling dough in advance and freeze or chill it for up to 2 days.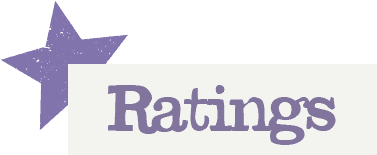 You'll need to log in to leave a rating & comment