Chorizo Scotch Eggs
4-8 people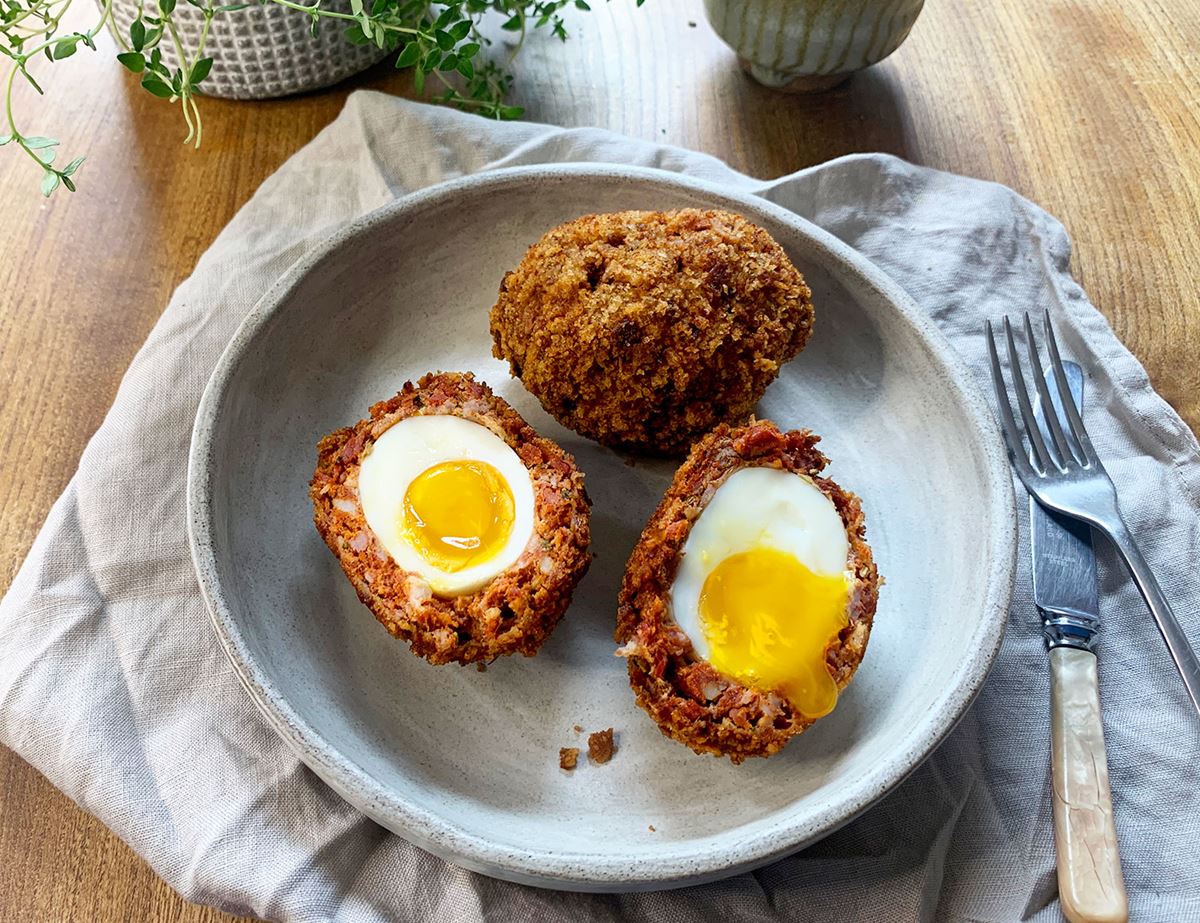 Make your own substantial Scotch eggs with our Sorrel's recipe for this traditional pub snack, but with a spicy twist – a layer of fiery chorizo mixed in with the sausage meat that wraps golden-yolked soft boiled eggs. Rolled in breadcrumbs and deep-fried till crisp, they make a delicious starter, party snack or meal with a side salad and chips.
Ingredients
6 medium eggs
250g cooking chorizo
150g sausage meat (from approx 2 sausages)
A handful of thyme, leaves only
2 tsp fennel seeds
A splash of milk
50g plain flour
100g breadcrumbs
Rapeseed oil, for frying
Mustard, to serve
Prep: 30 mins + chilling | Cook: 15 mins

Method
1.
Bring a medium pan of water to a rolling boil. Gently lower 4 of the eggs into the pan and turn the heat down to a simmer. Pop on a lid and cook the eggs for exactly 6 mins. Lift the eggs out and quickly plunge them into a bowl of iced water. Leave them to cool for at least 1 hr. This will make them easier to peel.
2.
While the eggs are cooling, split the chorizo and sausage skins open and pop the meat into a large bowl. Roughly chop the thyme leaves and add them to the bowl. Tip in the fennel seeds and season with plenty of salt and pepper. Mix well.
3.
Crack the remaining egg into a bowl and beat it with a splash of milk. Tip the flour into a separate bowl and season generously with salt and pepper. Pop the breadcrumbs into a third bowl.
4.
Peel the boiled eggs carefully.
5.
Divide the chorizo mixture into 4 balls. Place a large square of greaseproof or beeswax paper on your work surface and set 1 chorizo ball in the middle. Lay another piece of paper on top and roll the meat out till it's about 10-12cm in diameter, or big enough to encase 1 egg. Remove the top piece of paper.
6.
Roll 1 peeled egg in the flour then place it in the middle of the flattened meat. Lift the edges of the paper to cover the egg completely in the meat. Smooth it out, patching up any holes, then cup the egg in your hands and gently press to tighten and seal the coating.
7.
Roll the meat-covered egg in flour, then dip it in the beaten egg, completely coating it. Finally, roll it in the breadcrumbs to coat it. Repeat this with the remaining 3 peeled eggs. Pop them onto a tray and cover. Chill them in the fridge for a minimum 2 hrs, but cook them within 24 hrs.
8.
When ready to cook, fill a large pan with oil, so that it comes about a third of the way up the side. Heat the oil to roughly 170°C. You can test whether it's ready by dropping a cube of bread into the hot oil. It should float to the top and turn golden in 1 min.
9.
Cook the eggs 2 at a time, for 7 mins, turning them once or twice. They should be golden brown and crispy with the meat cooked through. Lift them out onto a kitchen paper-lined plate. Repeat with the remaining 2 eggs. Serve the chorizo scotch eggs warm with mustard.
10.
Oh Crumbs
Slightly stale, dry breadcrumbs are best for this recipe. To make them, finely grate or whizz a few slices of stale bread in a food processor.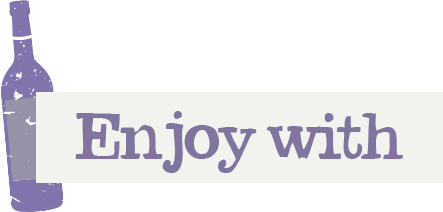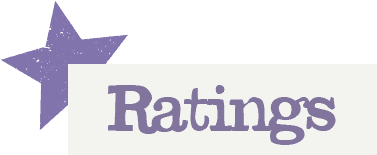 You'll need to log in to leave a rating & comment