Chilli-Crusted Lamb Rump with Sorrel & Carrot Mash
2 people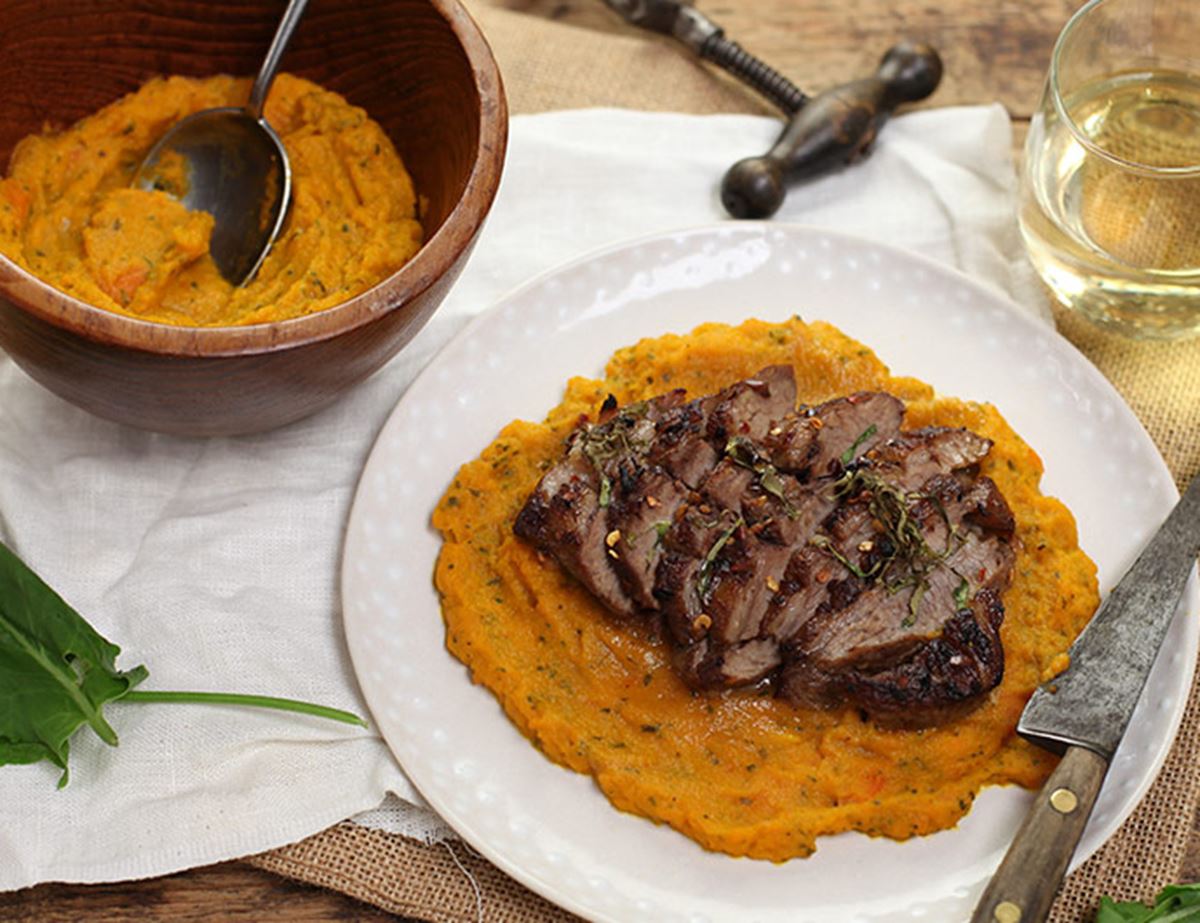 Beautiful lamb rump has a gorgeous layer of fat on top, with deliciously tender meat beneath. Rub a little chilli and garlic and serve atop a bed of sweet carrot mash whipped up with lemony sorrel, it'll soon become your favourite cut.
Ingredients
2 lamb rumps
1 chilli or 1 tsp chilli flakes (more or less, to taste)
2 garlic cloves
Sea salt and freshly ground pepper
1 glass of wine
2 tsp honey
500g carrots
A lump of butter
A handful of sorrel

Method
1.
Preheat your oven to 180°C/Gas 4. Unwrap your meat. Pat dry. Score the fat on top in a crisscross pattern with a sharp knife.
2.
If using fresh chilli, finely chop (more or less, to taste) with a peeled clove of garlic. If using chilli flakes, chop your garlic and mx with the chilli flakes on a plate. Roll your lamb in the chilli and garlic. Season well. Set aside.
3.
Peel your carrots and cut into 3-4cm hunks. Tumble into a lidded pan. Add enough water to just come up to the top of them. Peel the remaining garlic clove. Add it and a good pinch of salt and pepper. Bring to the boil. Lower heat. Pop a lid on. Cook 20-30 mins or till mashably tender.
4.
Set an ovenproof frying pan over high heat (no oven proof pan? Have a small baking dish at the ready). Press the lamb into the pan, fat-side facing down. Lower heat. Cook about 3 mins, or till the fat has formed a golden crust.
5.
Flip the meat. Add the wine and honey. Let it bubble up a min. Pop into the oven. Roast 10 mins for rare, 15 mins for medium-rare or 20 mins for medium and 25 mins for well-done. Let the meat rest on a cutting board for as long as it cooked before cutting into it. Still too pink for your liking once you cut into it? Keep carving. Wrap in foil. Add a few spoons of the pan juices. Roast till it's just right for you.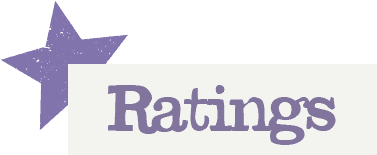 You'll need to log in to leave a rating & comment