Chilli & Turmeric Fermented Celeriac
6-8 people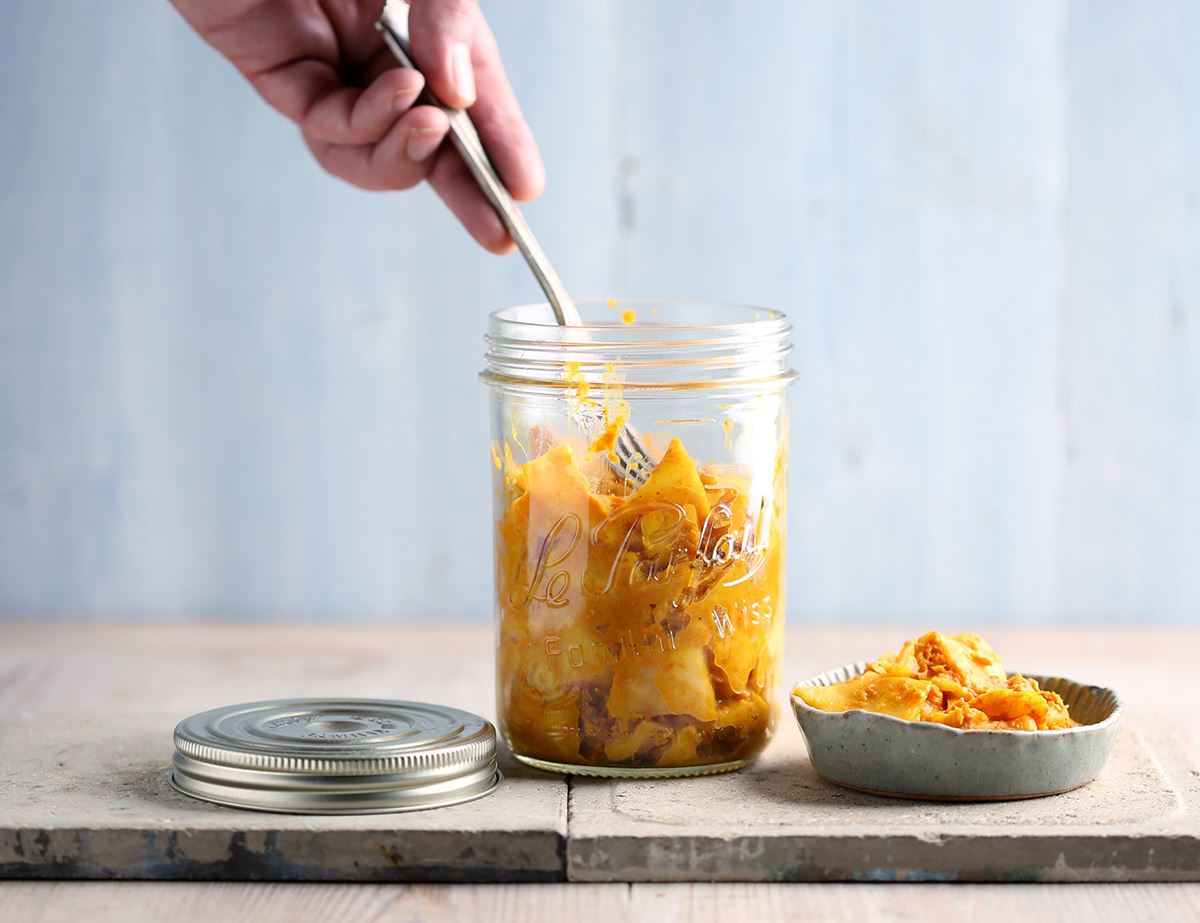 Inspired by Korean kimchi, these fiery ferment turns crunchy celeriac into a flavour-packed preserve that is delicious eaten with rice, eggs, grilled meats and fish, and cheese.
Ingredients
1 celeriac
5 tbsp Himalayan rose pink fine salt
3 tbsp white miso
2 tbsp chilli powder
5 garlic cloves
A large thumb of ginger
A small thumb of turmeric
Prep: 15 mins | Cook: nil + fermenting

Method
1.
Slice the skin and roots off the celeriac, leaving as much flesh behind as possible. Rinse off any dirt. Thinly slice the celeriac or coarsely grate it (you can use a slicing attachment on a food processor to speed this up).
2.
Transfer the celeriac to a large bowl and sprinkle over 5 tbsp salt. Scrunch the celeriac and the salt together with your hands really well, till liquid begins to appear in the bottom of the bowl. Pour over enough cold water to cover the celeriac, then cover the bowl with a plate and set aside for 8 hrs or overnight.
3.
When you're ready to make the ferment, put 3 tbsp miso and 2 tbsp chilli powder into a small food processor. Peel the garlic cloves, turmeric and ginger and add to the processor. Blitz till everything is mixed together to make a thick paste.
4.
After 8 hrs, drain the celeriac and rinse it with lots of cold water. Shake away any excess water and tip the celeriac back into the bowl. Add the chilli and turmeric paste and scrunch the celeriac and the paste together, till really well combined and the celeriac is all coated.
5.
Pack the celeriac tightly into a large, sterilised jar. Seal the jar. Store the celeriac for 1 week, opening every day or so to release any excess gas from the jar. After one week the celeriac will be ready to eat. Store the jar in the fridge for up to a month.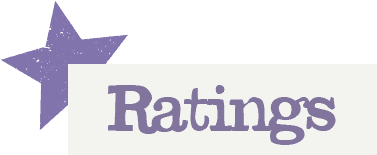 You'll need to log in to leave a rating & comment