Carrot & Ginger Kraut
6-8 people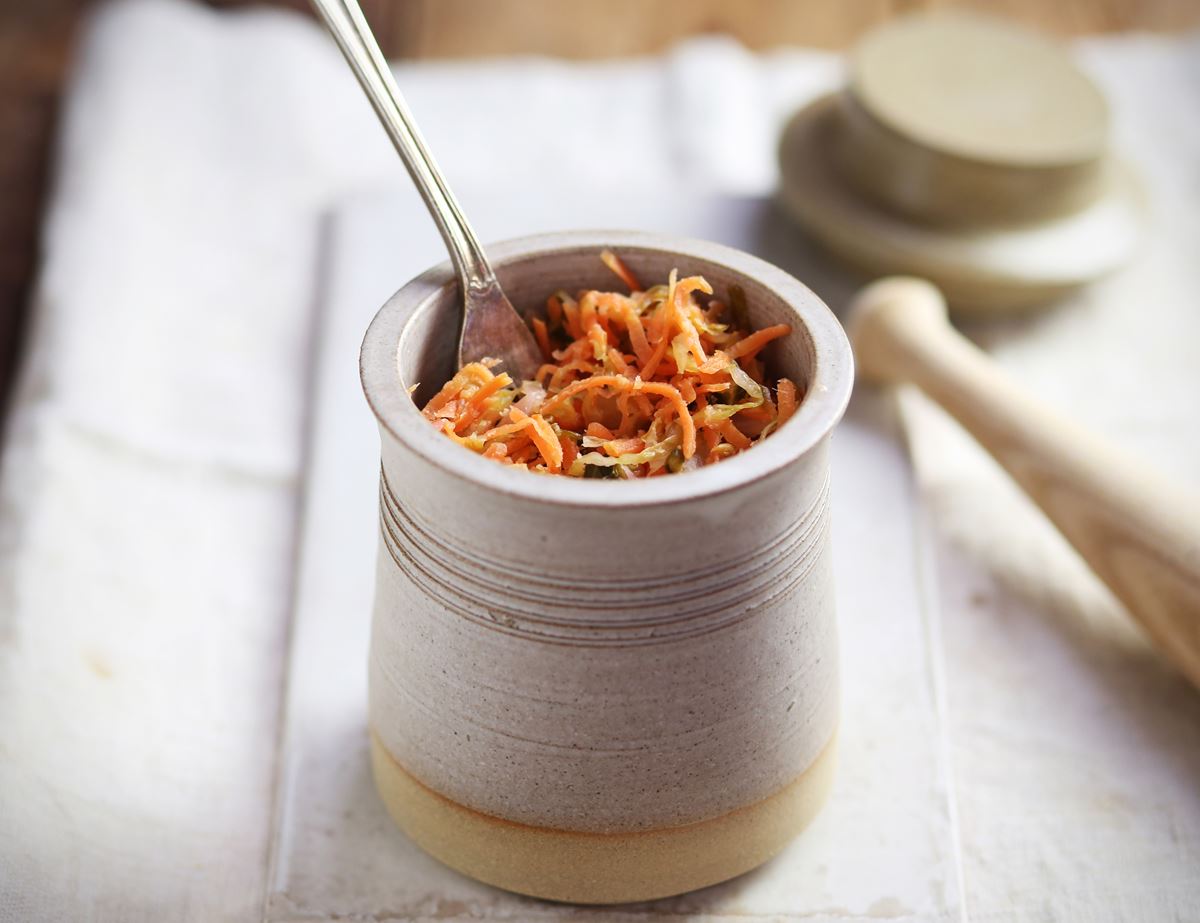 Good for your gut, easy to make and an incredibly tasty way to use up winter veg, you really can't go wrong with sauerkraut
Ingredients
1 green cabbage
3 carrots
1-2 tbsp grated fresh ginger, depending how gingery you want it (you can also use horseradish for a
2 garlic cloves
1 tbsp sea salt
Prep: 20 mins + 4-5 days fermenting

Method
1.
Pull a couple of the cabbage's outer leaves off and set aside. Finely shred the cabbage. Place into large glass bowl. Save a couple of the big outer leaves to cover kraut in the end.
2.
Peel and finely grate the carrots. Add to the cabbage, along with the grated ginger. Peel and finely chop the garlic. Add it to the mix along with the salt.
3.
Scrunch everything together with your hands till the veg starts to release some of its juices – about 5-10 mins of scrunching and massaging.
4.
Pack the mixture into a sterilized ½-2 ltr glass jar or crock. Press firmly down to bring the juices to the top. Cover the mixture with a couple of outer cabbage leaves.
5.
Place a jam jar or some baking beans on top of the cabbage leaf to help weight it down. Cover with a cloth and leaves in a dark, warm place for a day. If after 24 hours, the liquid that is released does not cover the top of the kraut, make a brine and pour it over the kraut until it is covered (see our tip below).
6.
Let the kraut continue to ferment at room temperature for 4-5 days, or up to a week, check it from time to time, ensuring it stays fully covered by the liquid. Smell and taste. Once it's saurkrauty enough for you, it's ready to eat. Tuck in straight away or store in the fridge with a lid on the jar till you're ready to eat it.
7.
Tip: If you need a bit of extra brine in your kraut, simply mix 1 tbsp sea salt in 1 ltr water. Mix until salt is completely dissolved. Pour over kraut till liquid is above the level of the kraut.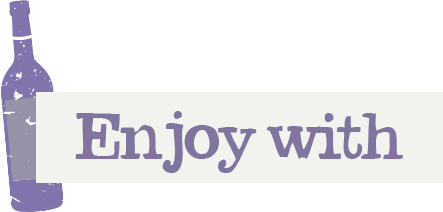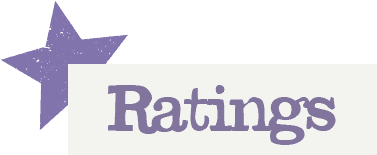 You'll need to log in to leave a rating & comment