Brussels Bhajis
2-4 people
When you're preparing Brussels sprouts, the first step is normally to pull the top layer of leaves off the sprout as they can be a bit ragged and tough. But those leaves are still edible, so don't throw them away – turn them into these brilliant bhajis, flavoured with coconut, cumin and chilli. A perfect snack for Christmas Eve while you're keeping your eyes peeled for Father Christmas.
Ingredients
Leftover leaves from 400g Brussels sprouts
2 eggs
4 tbsp plain flour
4 tbsp desiccated coconut
2 tsp cumin seeds
1 tsp turmeric
A pinch or 2 of chilli powder
Prep: 5 mins | Cook: 15-20 mins

Method
1.
When you peel any ragged leaves off your Brussels sprouts, put them to one side. They will keep in your fridge for 1-2 days. When you're ready to make the bhajis, give the leaves a rinse and then roughly chop them. Pop them in a large mixing bowl.
2.
Crack the eggs into the bowl and use a fork to mix them with the Brussels leaves. Add the flour, desiccated coconut, 2 tsp cumin seeds, 1 tsp turmeric, a pinch of 2 of chilli powder and a large pinch of salt. Stir to mix. The Brussels leaves should be coated in a sticky mixture rather than in a loose batter. If it's a bit too wet, add a little more flour or coconut.
3.
Put a large frying pan on a medium-high heat. Add a drizzle of oil to the pan and when it's hot, add teaspoons of the Brussels mix to the pan to make small fritters. Fry for 2-3 mins till brown and crisp underneath, then flip the bhajis over. Fry for a further 2-3 mins. Transfer the crisp bhajis to a plate lines with kitchen paper and then repeat, adding more oil to the pan, till you have used up all the batter.
4.
Arrange the bhajis on a serving plate and sprinkle with a little extra desiccated coconut and chilli powder. They are delicious served warm by themselves, or serve with a bowl of mango chutney or yogurt mixed with grated cucumber, mint and ground cumin, for dipping.
5.
Make The With Brussels
If you don't have any leftover leaves, you can make these with actual Brussels sprouts. Simply trim and shred 200g Brussels sprouts, then follow the recipe.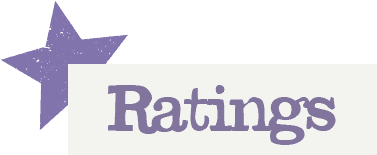 You'll need to log in to leave a rating & comment
Mazimo
An excellent way to use sprouts