Braised Artichokes with Tomatoes & Cannellini Beans
2 people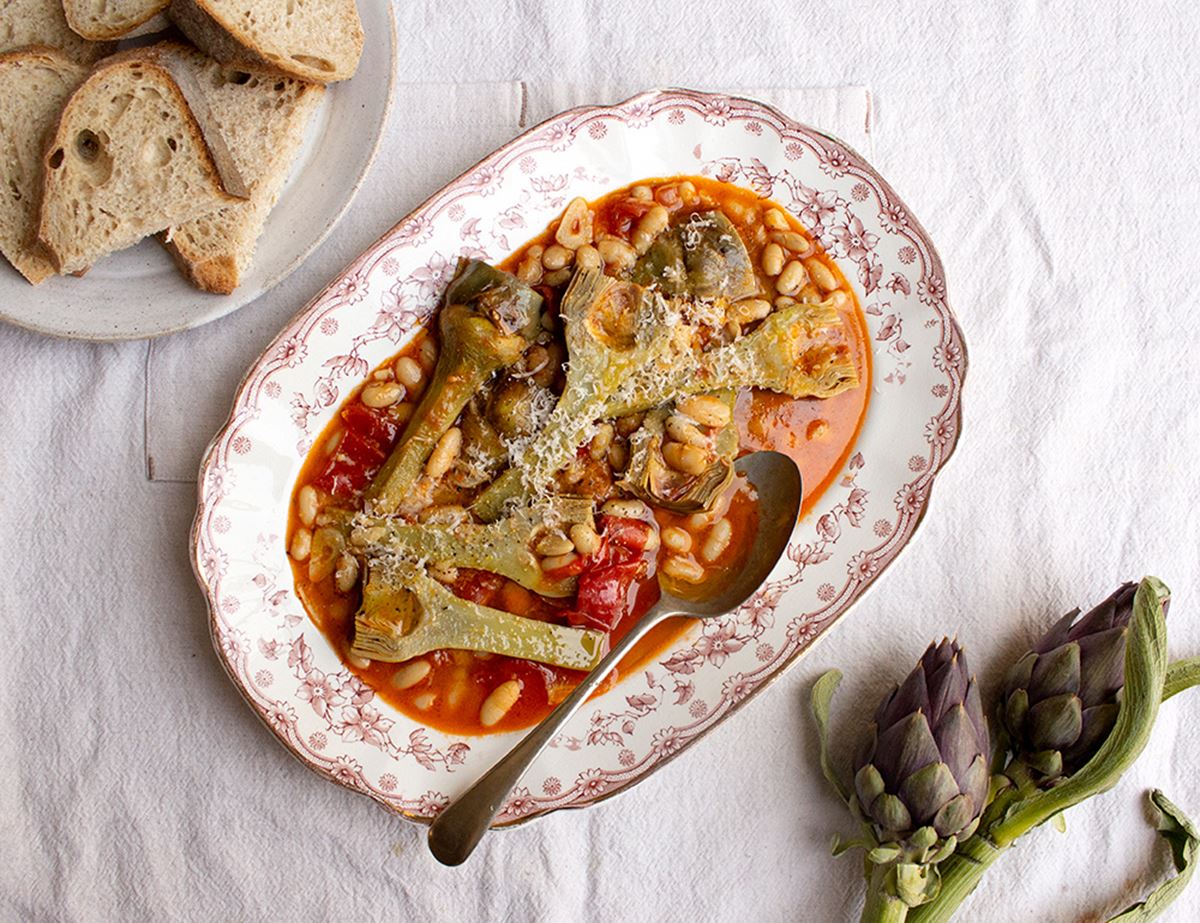 Artichokes are a true summer treat, and are best prepared simply to make the most of their delicate flavour. Here they are braised slowly with tomatoes, beans and stock till tender.
Ingredients
1 lemon
5 baby purple artichokes
3 garlic cloves
4 vine tomatoes
400g tin of cannellini beans
A glass of white wine
500ml vegetable stock
50g vegetarian Italian hard cheese
Prep: 15 mins | Cook: 35 mins

Method
1.
Halve the lemon and squeeze 1 tbsp juice into a mixing bowl and top up with cold water. Slice the top third off a baby artichoke and rub the cut side with a lemon half. Pull off the top 2-3 layers of tough leaves till the tender leaves are exposed. Chop the stalk so you just have 5-8cm left, then peel it. Halve the artichoke and rub the cut sides with the lemon half. Scoop out the soft furry choke in the middle with a teaspoon. Pop the artichoke into the bowl of water. Repeat with the remaining artichokes.
2.
Peel and thinly slice the garlic cloves. Slice the tomatoes into wedges. Drain the cannellini beans.
3.
Pour 1 tbsp olive oil into a large pan and warm to a medium heat. Slide in the garlic and season with a pinch of salt and pepper. Cook the garlic for 2-3 mins, then add the tomatoes. Cook the tomatoes for a further 2-3 mins, till they start to soften.
4.
Raise the heat under the pan to high and pour in a glass of white wine. Bring to the boil and allow to bubble away for 2-3 mins to burn off the alcohol. Pour in 500ml of stock and add the drained cannellini beans.
5.
Drain the water from the artichokes then add the artichokes to the pan. Turn the artichokes in the sauce and bring the pan to the boil. Cover with a lid and reduce the heat to a gentle simmer. Cook the artichokes for 25 mins, till the artichokes are tender.
6.
Transfer the artichokes and sauce to a serving dish. Drizzle with 1 tbsp olive oil and grate over the cheese. Serve as part of a summer spread.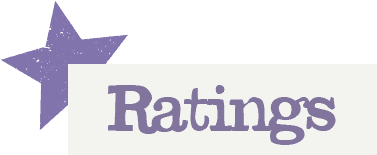 You'll need to log in to leave a rating & comment