Beetroot Ice Cream
4-8 people
Beetroot's sweetness means it shouldn't be a surprise when it turns up in puddings and desserts. Not only does it turn this ice cream an amazing shade of purple, it gives it a deep, earthy flavour that's an ideal match with chocolate. Serve it in a cone with a flake, or try a scoop with a grating of dark chocolate or pools of rich, warm dark chocolate sauce.
Ingredients
300g beetroot
225ml double cream
200ml full cream milk
4 medium egg yolks
200g caster sugar
Cones and chocolate flakes, to serve
Prep: 20 mins + freezing | Cook: 65 mins

Method
1.
Put a pan of water on to boil. Scrub the beetroot clean, but don't peel it. When the water is boiling, add the beetroot. Cover the pan with a lid and simmer for 1 hr till the beetroot is tender when your pierce it with a skewer. Drain, rinse under cold water and set aside.
2.
Peel the beetroot, roughly chop it and blitz in a food processor or blender till smooth.
3.
Pour the cream and milk into a pan. Add a pinch of salt. Gently heat the cream, stirring often, for 5 mins till the mixture comes to the boil. Take off the heat and set aside to cool.
4.
Crack the egg yolks into a bowl (keep the white for meringues) and whisk in the sugar with an electric whisk. Whisk them together for a few mins till the mix turns pale.
5.
Slowly trickle the cream mix into the eggs and sugar, whisking as you add it. Once all the cream is added, stir in the beetroot purée.
6.
Pour the mixture into your ice cream maker and follow the manufacturer's instructions to churn. No ice cream mixer? Pour into a freezerproof tub and freeze till solid, stirring with a fork every 2 hrs to break up any ice crystals till the ice cream is smooth. Store in a freezerproof tub in the freezer for up to 3 months.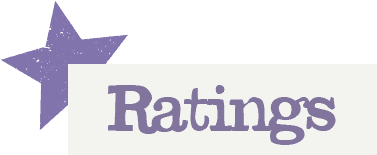 You'll need to log in to leave a rating & comment