Honey Glazed Pork Medallions
2 people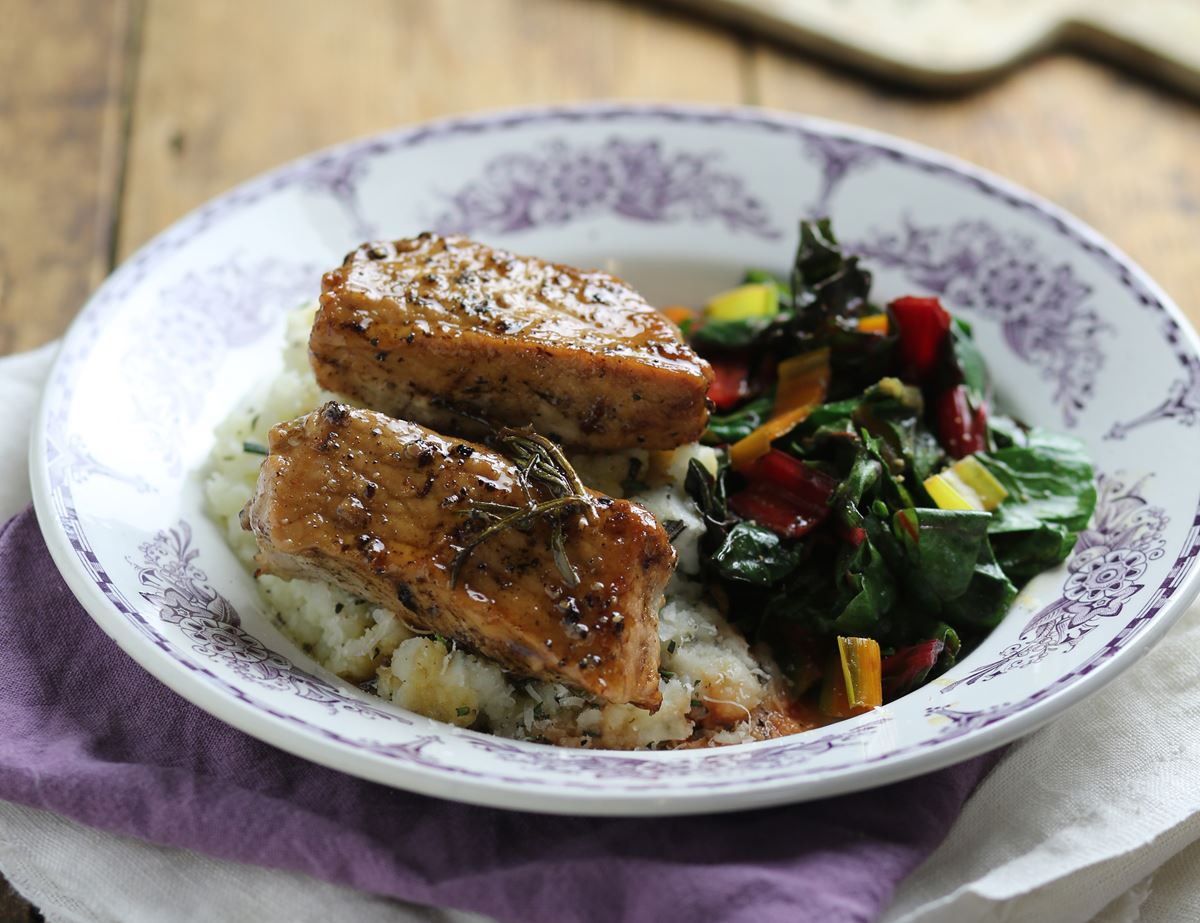 A speedy Italian-inspired supper that any trattoria would be pleased to have on its menu. Organic pork medallions glazed with a honey and balsamic sauce, served with parmesan mash and buttered rainbow chard. Buon appetito!
Ingredients
500g potatoes
300g pork tenderloin medallions
Sea salt
Freshly ground pepper
1 tbsp olive oil
2 tbsp honey
1 tbsp balsamic vinegar
A handful of rosemary
40g parmesan
45g butter
200g rainbow chard
100ml + 50ml boiling water
Prep: 15 mins | Cook: 20 mins

Method
1.
Peel and chop the potatoes into chunks. Pop them in a large pan and cover with cold water. Bring up to the boil and simmer for 15 mins till tender when pierced with a knife. Drain and cover with a lid to keep warm.
2.
While the potatoes are cooking, season both sides of the pork medallions. Set a frying pan on a medium-high heat for 2 mins. Add 1 tbsp olive oil. Place the pork medallions in the pan and fry for 2 mins on each side till golden. Mix 2 tbsp honey, 1 tbsp balsamic and 100ml boiling water together. Pour into the pan and drop in a sprig of rosemary. Bring up to a bubble then reduce the heat to simmer gently for 10 mins.
3.
While the pork simmers, finely grate the parmesan. Finely chop the remaining rosemary leaves. Finely chop the rainbow chard stems and roughly chop the leaves.
4.
Mash the drained potatoes till smooth. Sprinkle in the parmesan and chopped rosemary. Season generously. Place the lid back on. Reheat the mash gently and carefully, if you need to, on a low heat, stirring regularly.
5.
When the pork has 5 mins left to cook, melt half the butter in a medium pan. Add in rainbow chard stems and leaves with a good pinch of salt. Fry for 2 mins, then pour in 50ml boiling water and allow to bubble furiously till most of the liquid has evaporated.
6.
Add the remaining butter to the pork and stir to create a smooth, glossy sauce.
7.
Spoon the parmesan mash onto a couple of warm plates. Top with the pork medallions, spooning over the sauce. Serve with the buttery rainbow chard.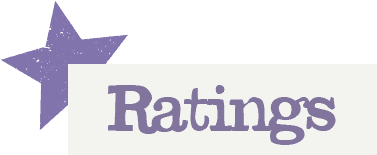 You'll need to log in to leave a rating & comment