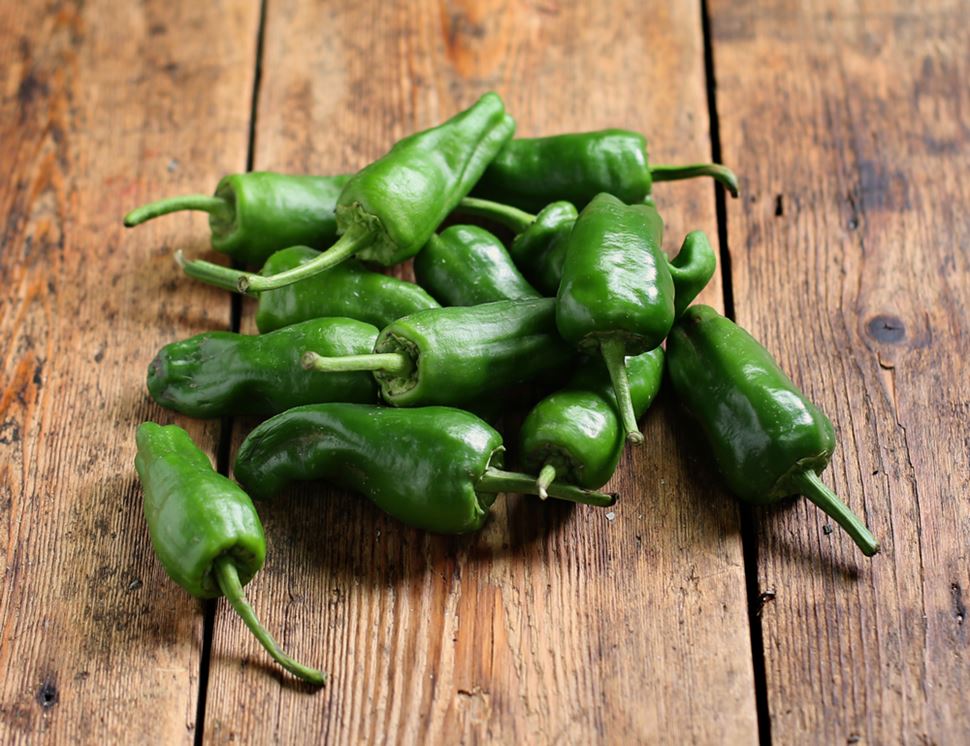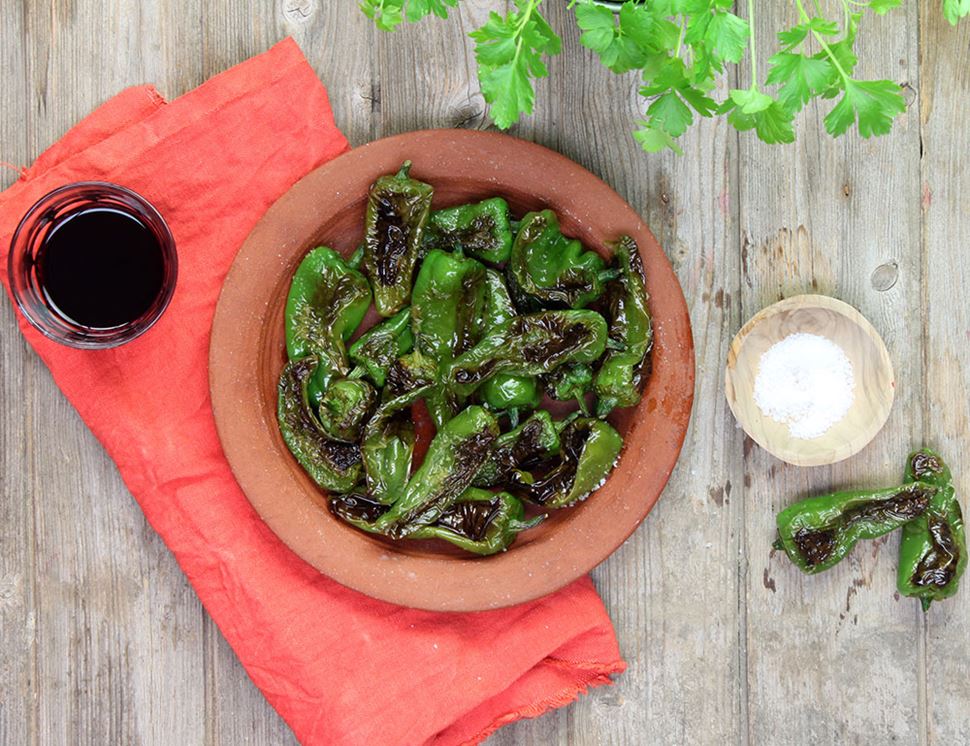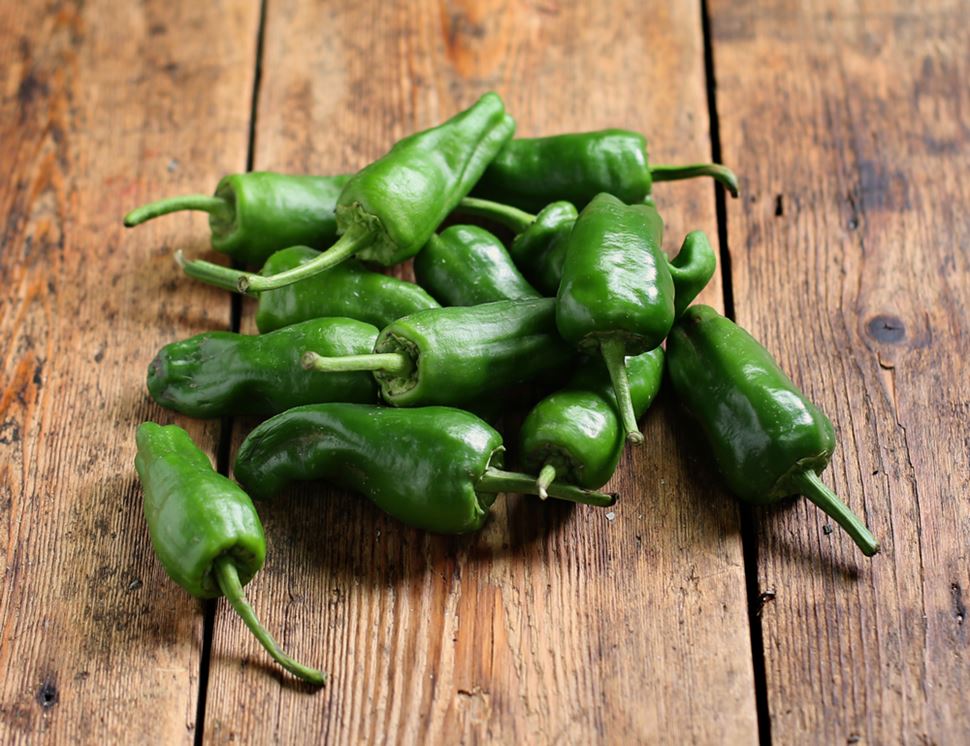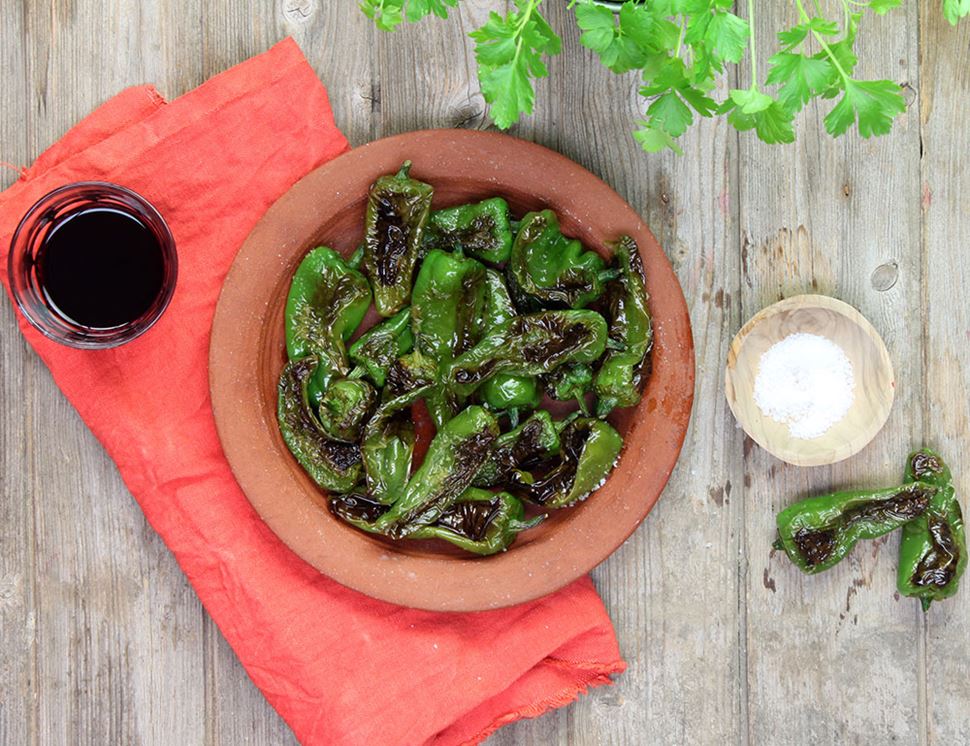 Padron Peppers, Organic (200g)
These little numbers are somewhere between a pepper and a chilli. Commonly found charred and sprinkled with sea salt, served as the classic Spanish tapa 'Pimientos de Padrón'. One in ten has a chilli kick to it but you can't tell which by looking at them. It's like a vegetable game of capsicum roulette. Pop one in your mouth and you'll soon find out.

Country of Origin - Spain
The Gimenez brothers grow these beauties in the Almeria region of southern Spain. The warm sunny climate, good soil and lack of frost provide the perfect conditions for what we call the ratatouille vegetables - peppers, tomatoes, aubergines and courgettes. Jose and his brother Miguel have a great deal of growing experience and are known as experts within organic circles, so much so, they regularly offer help and advice to other organic growers.
Perfect fried lightly, sprinkled with rock salt and served hot.

Store in fridge.
You might also like to try...