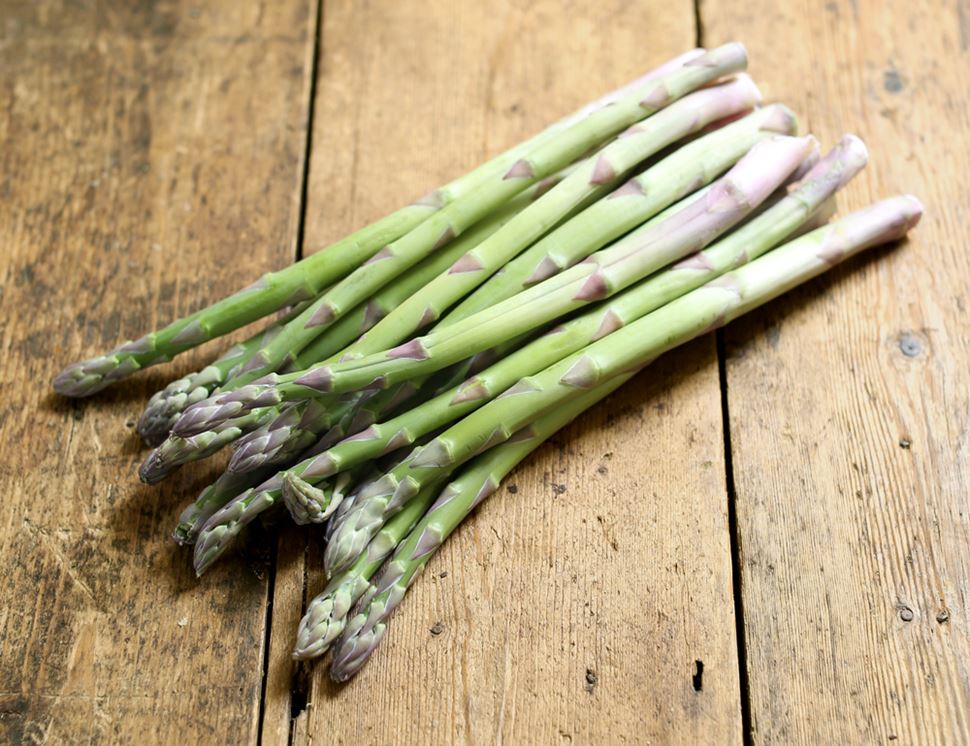 English Asparagus, Organic (400g)
Star of the spring and jewel of the organic crown, asparagus is a seasonal treat that comes around but once a year. These creamy flavoured, snappy spears are a doddle to cook. Just whip off the woody ends and toss them in a pan with some butter and garlic. No pre-boiling required!

Country of Origin - UK
Class - Minimum Class 2
Jeremy Helme's Pool Hullock farm is just on the Welsh border, by the village of Llandinabo. It's a little family farm, where Jeremy grows some of our more weird and wonderful things.
Abel & Cole handles celery, celeriac and nuts on site. Due to our packing process and re-use of boxes there is a risk of cross-contamination from these, and all other allergens.
Simply cut off the rough ends of the stem. If you have a steaming basket, steam for 5-10 minutes. When boiling asparagus, you should use a tall, lidded pan to hold the stems upright because asparagus tips cook more quickly than the bases. We deliver two types of asparagus, depending on the season, green spears or thicker white spears. Both types will need to be kept cool and wrapped up. We recommend you eat it within two days of your weekly delivery to enjoy it at its best.
You might also like to try...