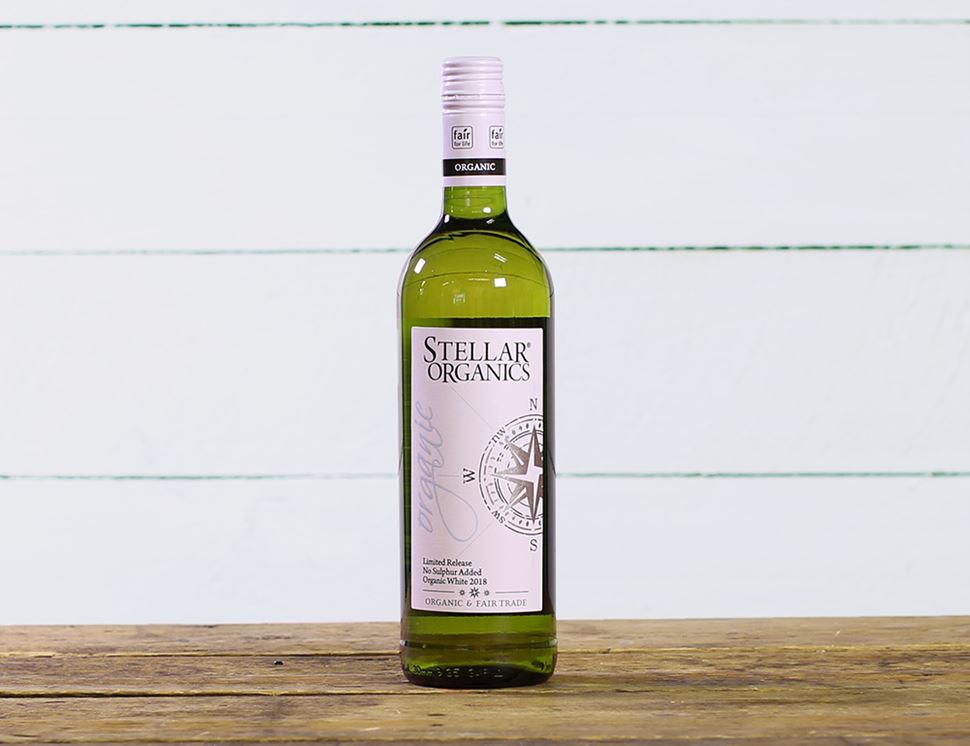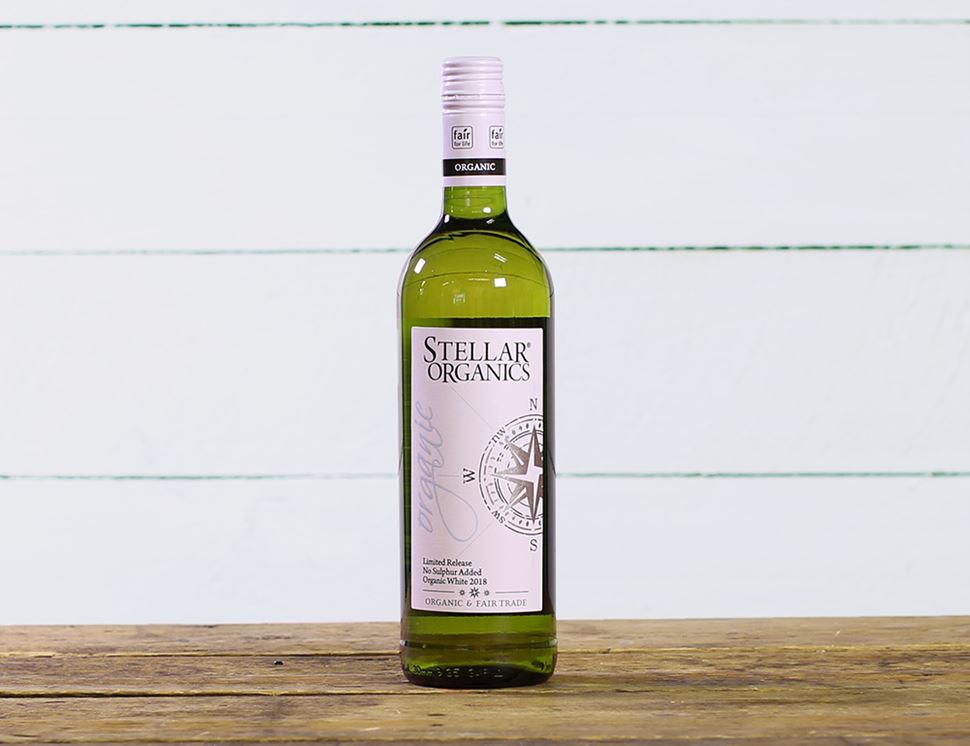 This wine does it all: No Added Sulphur, organic, fair trade and vegan friendly, but it's more than just a box-ticker. This 100% Colombard is only made in the best vintages (so get it while you can!).

There's a lovely wild flower and honey nose and real tangy freshness on the finish. It has a deeper colour than you'd expect from such a young wine, which is because sulphur has a bleaching effect on the colour of 'normal' wines.

Country: Western Cape, South Africa
Vineyard: Stellar Organics
Grape: Colombard
ABV: 12.5%
Vintage: 2018
Type: White
Sulphite Level: <10 (ppm, mg/l)
Stellar Winery is situated 275 kilometres north of Cape Town on the road to Namibia. It's made up of four farmers and the cellar. The cellar makes about 900 tonnes of organic grapes from farms straddling the northern boundary of the Olifants river wine region and Namaqualand. Working closely with the farms, winemaker Dudley Wilson creates a great range of wines.
Grapes*, Yeast*

* = produced to organic standards. 12.5% ABV

Sulphite Level: <10 (ppm, mg/l)
You might also like to try...