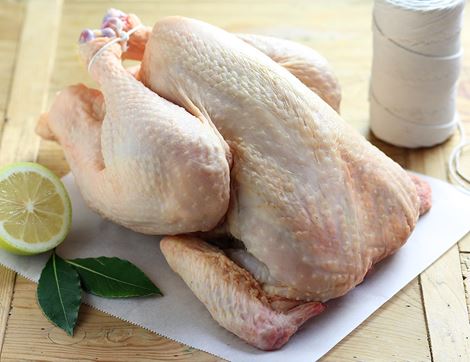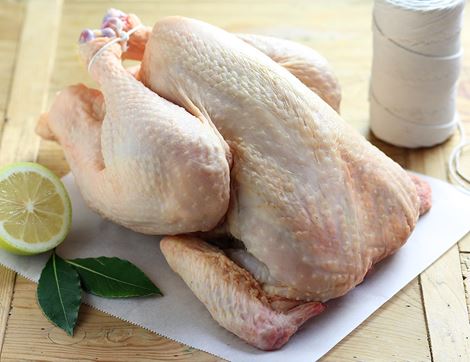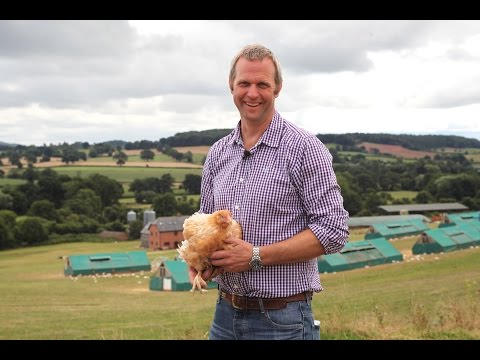 Chicken, Whole, with Giblets, Organic, Abel & Cole (2kg)
Organic chicken like ours makes a roast dinner something truly special. This Whole Chicken with Giblets is a marvellous bird, raised on the award-winning Wood Green Farm in Devon, famed for its high-welfare and free-range coops. Farm owner, Chris Labdon, treats his chickens with the care and respect that go hand-in-hand with organic principles. Chris was awarded The Good Chicken Award from Compassion in World Farming, because of his passionate focus on his flocks' happiness. The organic chickens on his farm grow at a natural rate, developing their muscles slowly with plenty of room to roost and roam. The result? Succulent, tender meat from breast to wing, with a richness of flavour that elevates your roast dinners to new heights. Remember to remove the bag of giblets inside the chicken, to create a delicious stock or gravy, perfect for pouring over your veggie sides.


Both our organic and high welfare, non-organic chicken comes from Wood Green Farm in Devon – famed for its high-welfare practices. Farm owner, Chris Labdon, rears his flocks with a real focus on their wellbeing. Chris has even won the Compassion in World Farming Good Chicken Award for his efforts. His birds live in low-density colonies. With plenty of space to roam and grow slowly. All of which makes for a succulent and tender taste.
Keep refrigerated below 4°C. Once opened use within 3 days and before the use by date shown (whichever is first).

Please remove the giblets before cooking.

Suitable for home freezing. Freeze as soon as possible after delivery. Ensure that the product is thoroughly defrosted prior to cooking. Once defrosted do not re-freeze.

To roast your chicken, allow 25 minutes per 500g plus 25 minutes in a preheated oven at 190C/374F/gas 5. Cook thoroughly until the juices run clear when pierced with a skewer and there is no pink meat. Chicken should be kept at a very cool temperature, wrapped and kept away from other foods, in the bottom of the fridge. Chicken can be frozen, but should be thoroughly defrosted before cooking. Cooked chicken should not be reheated once it has cooled -any leftovers should be cooled to room temperature, refrigerated within 2 hours and eaten within two days. Our meat and poultry is vac-packed, which keeps the packaging to a minimum. Upon opening, vac-packed meat can sometimes have a strong smell and be darker in colour, but don't worry, remove the plastic & let the meat rest for 10-15 minutes & the odour will disappear and the colour will return to normal.

Food contact material: Polythene Bag (Biodegradable)
Contains BPA: No
You might also like to try...