Vanilla Rice Pudding with Poached Rhubarb
6-8 people
Rice pudding is an old fashioned treat. This version is made with risotto rice for a creamy texture, and it's slow baked till tender with a golden crust. It's a cosy and comforting pud served with topped with lightly poached rhubarb.
Ingredients
200g risotto rice
50g butter
125g + 4 tbsp raw cane sugar
1 tsp vanilla extract
2 ltrs full cream milk
250ml double cream
6-8 sticks of rhubarb
1 lemon
Prep: 10 mins | Cook: 2 hrs 10 mins

Method
1.
Warm your oven to 140°C/Fan 120°C/Gas 1. Tip the rice into a large ovenproof pan. Add the butter, 125g sugar, 1 tsp vanilla extract, the milk and double cream. Stir well to combine, then put the pan onto the hob. Warm til the mix starts to simmer, then transfer the pan to the oven. Cook the rice pudding for 2-2½ hrs, till the rice is soft with a slight wobble and a brown crust has formed on top.
2.
While the rice pudding is cooking, trim the ends off the rhubarb and peel away any stringy edges. Chop the rhubarb into 2cm-thick slices and tumble them into a medium pan. Pour in 4 tbsp cold water and squeeze in the juice from the lemon. Spoon in 4 tbsp sugar and stir well. Pop the pan on a medium heat and cook for 10 mins, stirring occasionally, till the rhubarb has softened. Remove the pan from the heat and allow to cool.
3.
Serve the rice pudding warm or cold, topped with generous amounts of poached rhubarb.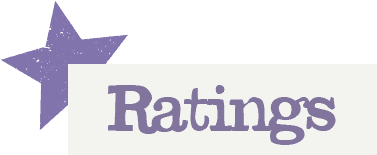 You'll need to log in to leave a rating & comment